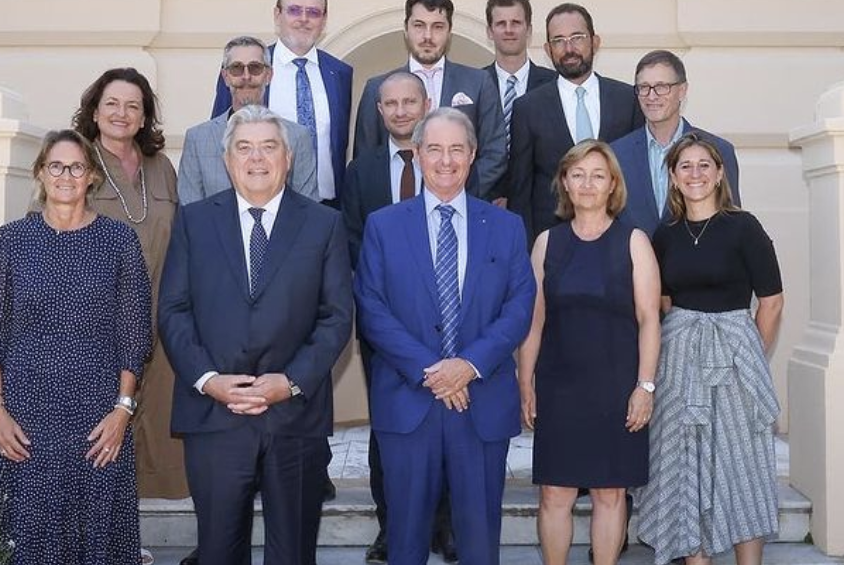 The Scientific Council of Statistics and Economic Studies convened on Tuesday, July 11, at the Ministry of State for their 15th meeting.
At the outset of this session, Pierre-André Chiappori, the Council's Chairman, provided an update on the state of the Monegasque Institute of Statistics and Economic Studies (IMSEE). Following this, Alexandre Bubbio, the Director of IMSEE, discussed the ongoing work within the department, specifically highlighting:
- The publications and new data visualization methods.
- The Manufacturing Industry barometer.
- The Population Census.
- The ESPAD 2024 survey.
- The communication and interventions by IMSEE.
The Council members then shared their points of interest and made new recommendations concerning the statistics to be developed and the actions to be implemented for the optimization of an efficient statistical system.
"The progress made in terms of statistical data in the Principality is absolutely spectacular today. I can only congratulate the IMSEE teams who have contributed significantly to this observation year after year. Furthermore, IMSEE will be in charge of the upcoming census of the Monegasque population in the next few months, which will rely on existing administrative files this time, unlike previous editions. The Institute will also be a major player in the upcoming ESPAD survey on addictions," highlighted Pierre-André Chiappori at the end of the presentation.
Following the meeting, the participants were hosted for lunch by H.E. Mr. Pierre Dartout, Minister of State.
The Scientific Council of Statistics and Economic Studies plays an advisory role to the Minister of State, who ensures its independence. It offers insights on studies to be conducted, the state of the statistical system, and the annual survey program. The Council is made up of 11 members drawn from civil society, assemblies, and the administration.