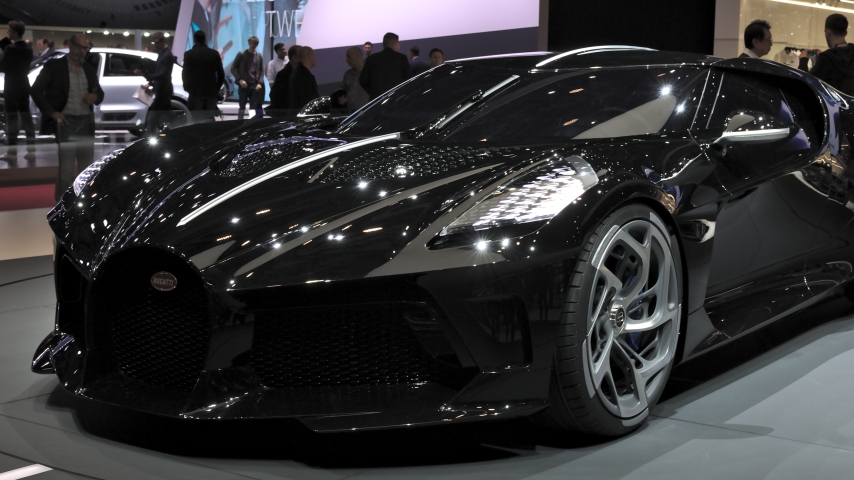 Bugatti's stunning vehicles and artwork by rugby legend Jean-Pierre Rives are on display for an extended period at the Prince of Monaco's Car Collection. The exhibitions have attracted significant attention and will now run beyond their initial end dates.
Five of Bugatti's modern masterpieces are showcased alongside the abstract artwork by Jean-Pierre Rives, who successfully transitioned from rugby to art. The geometric abstractions of Rives' "Casque d'Or" contrast with the aerodynamic lines of Bugatti's powerful prototypes. The director of the Prince's Collection, Valérie Closier, expressed satisfaction with the two temporary exhibitions, which will now extend for a few more days.
Originally planned to end on April 30th, Rives' paintings will be displayed at the Prince of Monaco's Car Collection until May 30th. The Fashion Week organizers were impressed by Rives' colorful works, which will now serve as the backdrop for the 10th-anniversary event from May 17th to 21st.
Bugatti vehicles, including the W16 Mistral with a top speed of 420 km/h, will remain on display at the Collection until May 2nd. The carmaker plans to produce 99 units of this ultimate roadster from 2024 onwards. The vehicles are displayed alongside other Bugatti models, such as "La Voiture Noire," Divo, Centodieci, and the Chiron Pur Sport Grand Prix, which connect the past and present of the French automaker.
The Prince of Monaco's Car Collection has recently established a Circle of Friends, an association led by former Formula 1 driver Thierry Boutsen. Its aim is to promote the Collection beyond Monaco's borders.