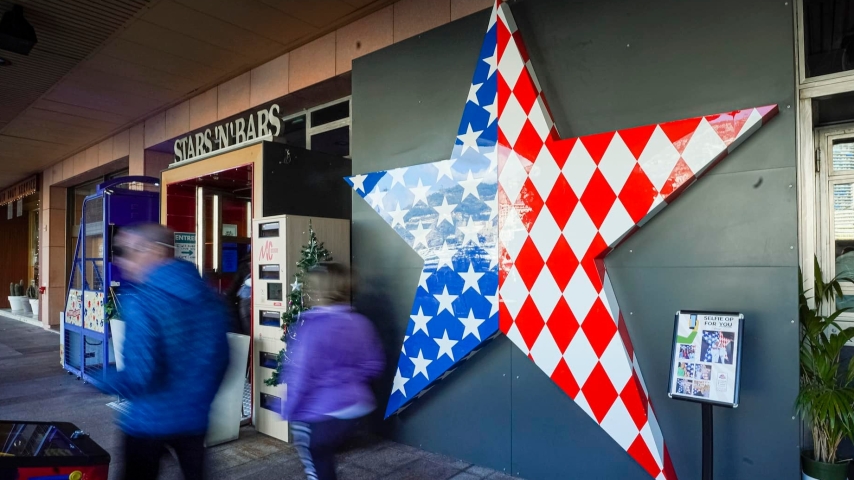 Recent visitors to the Grand Prix week may have noticed that the doors of the iconic Stars'N'Bars on Quai Antoine-1er are firmly shut, with the once bustling sports bar now a quiet construction site. The iconic venue has been permanently closed since January, marking the end of an era for Didier Rubiolo, its founder and owner, who co-created it with Kate Powers, which has been a hotspot for 30 years.
Didier Rubiolo, however, is turning the page and venturing into new territory. The space previously known as Stars'N'Bars is being transformed into an innovative venue called "Conscientiae." This ambitious endeavor fuses elements of a restaurant, wellness space, and a hub dedicated to discussing environmental issues.
Rubiolo's vision for Conscientiae is to cultivate environmental awareness and foster dialogue on these critical issues, bringing scientific knowledge back to the heart of discussions. This undertaking has been a long time coming, spurred by Kate and Rubiolo's shared interest in environmentalism, developed over 18 years and sharpened by firsthand experiences of climate change during boat trips with scientists.
Despite some delay in the renovation works, the establishment aims to open its doors by the end of June. Visitors will discover a transformed interior that retains the spaciousness of the former Stars'N'Bars but boasts a new design featuring light wood, mirrors, green zelliges, and a large marble-topped bar.
Conscientiae's culinary offerings will emphasize locavorism, serving seasonal dishes prepared in the most sustainable manner possible, thereby minimizing waste. There are also plans for a mezzanine level dedicated to gentle sports practices led by coaches, focusing on physical and mental wellness.
The revamped top floor, formerly the Stardeck, will be rechristened as the "Club Conscientiae," a space meant to facilitate discussions with scientists and start-ups, demonstrating the potential for environmentally-aligned practices.
Rubiolo, backed by several investors, is wholeheartedly dedicated to this new endeavor. Despite the farewell to Stars'N'Bars, his excitement for this new chapter overpowers any lingering nostalgia. The memorabilia that once decorated Stars'N'Bars has been stored, hinting at a possible auction in the future or a potential reincarnation in a new setting. Whatever the future holds, it's clear that Rubiolo is committed to writing an exciting new chapter in this 30-year-long tale.