Kory Tarpenning has spent his entire life setting the bar higher, literally. The former U.S. Olympic pole vaulter is now redefining luxury franchising in Monaco with mega brands Starbucks, Nike and Rossano Ferretti.
In Monaco, March 17, 2020, will be remembered as the day of The Great Hibernation. An obedient population entered house confinement with stockpiles of flour, ready pasta and rare wines while the economy settled down for a long spring nap following the closure of all non- essential businesses two days prior.
For Kory Tarpenning and his business partner Jean-François "Jeff" Calmes, this hit the trifecta— specialty coffee, sports apparel, and beauty service sectors.
"We went from running active businesses—three Starbucks, the Nike Store and the Rossano Ferretti Hairspa—to having to shut down the next day, which meant putting nearly all of our 70 employees on temporary layoff," Tarpenning describes.
The entrepreneur, who holds an MBA from Boston University, says that dealing with the big issues, like logistics and communicating with banks, was all consuming. "We had to get all the provisions in place to make sure staff was protected and still getting paid."
And even though the government provided the business community with tremendous support and relief on rent leaseholds, "How do you pay your suppliers without cash flow?" he asks.
Monaco's multi-phased "Stop-and- Go" deconfinement plan allowed all commercial activity to reopen from May 4, although restaurants had to hold off until June 2. "Slowly but surely, we are getting more traffic in the stores," observes Tarpenning. "I think people were ready to get back out but obviously with caution.
"Initially we had strong sales at Nike, which I attribute to our heavy discounts in an effort to sell off the winter collection. Rossano Ferretti Hairspa has been nearly fully booked because of the obvious needs of a haircut after two months."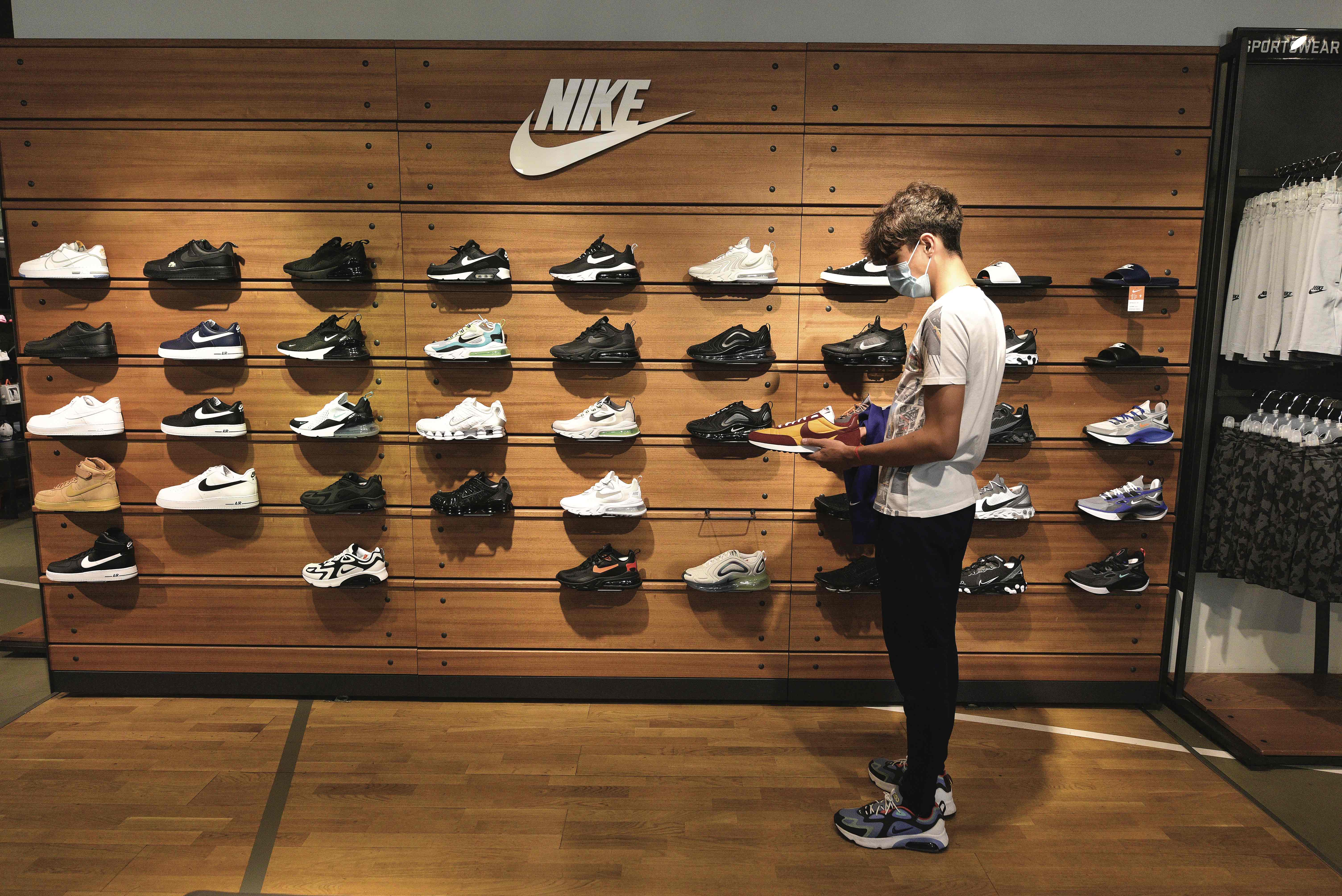 At Starbucks, Tarpenning admits, "Even with full service starting in June, we are not yet back to normal as many people are still working from home and there is an absence of tourists in Monaco."
At all locations, staff has had to implement health measures imposed by the government, including mandatory hand sanitizing stations at entry points and installing plexiglass to protect cashiers. "In addition to controlling customers wearing masks, the biggest challenge was restricting the number of people inside. At the Nike Store, even though change rooms are closed, there were long customer queues and lengthy waiting times because of the limit of one person per 10 square meters, which included staff."
Tarpenning is no stranger to patience. The Portland native represented Team U.S.A. in pole vault at two Summer Olympic Games (Seoul 1988 and Barcelona 1992, where he placed fourth and which prompted The New York Times to write the piece, "Who Fell Just Short-Try Again: There's Only One Option for an Olympic Vaulter").
"My father was an Athletics coach at a small college in Oregon so I was exposed to some of the best competitions and top athletes in the world from a very early age." At the top of his game, the four-time national champion could vault 5.89 meters (19 feet 3 ⁄4 inches), about the height of an adult giraffe.
In 1990, Tarpenning moved to Paris so his wife, Susan, could study fashion at Parsons School of Design. "It made sense. I was already competing in Europe three months out of the year and the French had a very good pole vault tradition." In 1996, with Susan graduating and Tarpenning nearing retirement from sport at age 36, the couple decided "to spend a year in Monaco" before returning stateside.
The father of four reinvented himself as an entrepreneur. "There are many similarities between competing as an Olympic athlete and running your own businesses," observes the 58-year-old, who is on the Board of the International Committee for Fair Play. "Both require an extraordinary amount of focus, discipline, perseverance, commitment, and courage to do it."
Tarpenning met his business partner Jeff Calmes at the Salt Lake 2002 Winter Olympics where the Monegasque was competing as part of a four-man bobsleigh team with a certain Albert Grimaldi. (The Prince and Calmes also competed together at the Nagano 1998 Winter Olympics.)
The pole vaulter and Monegasque bobsledder instantly formed a complimentary team and by 2004, the duo registered their first company in Monaco, TAR.CA SAM to bring the Nike franchise to the Principality selling a range of athletic footwear, apparel and accessories. (The store's online platform ekinsport.com has been key to selling off-season stock.)
Not ones to put all their eggs in one basket, nine years later they set up TAR.CA Coffee Sarl and the country's first Starbucks franchise opened in December 2013 at the Jardin Apolline, the walkway to the Fontvieille business district. The demand, both from local residents and Monaco's thousands of daily commuters from France and Italy, was overwhelmingly positive and a second coffeehouse popped up on the rooftop of Ni Box, outside the doors of the Fairmont Hotel in Monte Carlo, in August of 2016. "This location has proven to be very strong serving a different customer base as the high number of international tourists are happy to find Starbucks," Tarpenning reveals. A third Starbucks opened at the Monaco train station just before Christmas last year.
In April 2017, TAR.CA Hair Sarl was registered and brought to Monte Carlo a third franchise, this time in personal care services with the inauguration of the luxurious Rossano Ferretti Hairspa, which can be accessed from the Hotel de Paris and is open seven days a week.
A Monaco resident, Ferretti is the rock star of hairdressers with 17 salons worldwide and a devoted clientele including Kate Middleton and Lady Gaga. The business model here is all about attentive service, whether you pay €50 or €1,500 for a cut. Tarpenning maintains that Monaco will bounce back faster from this pandemic than elsewhere "simply because the country is very dynamic and is still a very attractive destination for people once travel restrictions are lifted."
And while he confesses with a grin to "always have something on the go" in terms of potential new franchises for Monaco, it is clear that Tarpenning thinks different. "We brought two iconic American brands here, you can't get better than that."