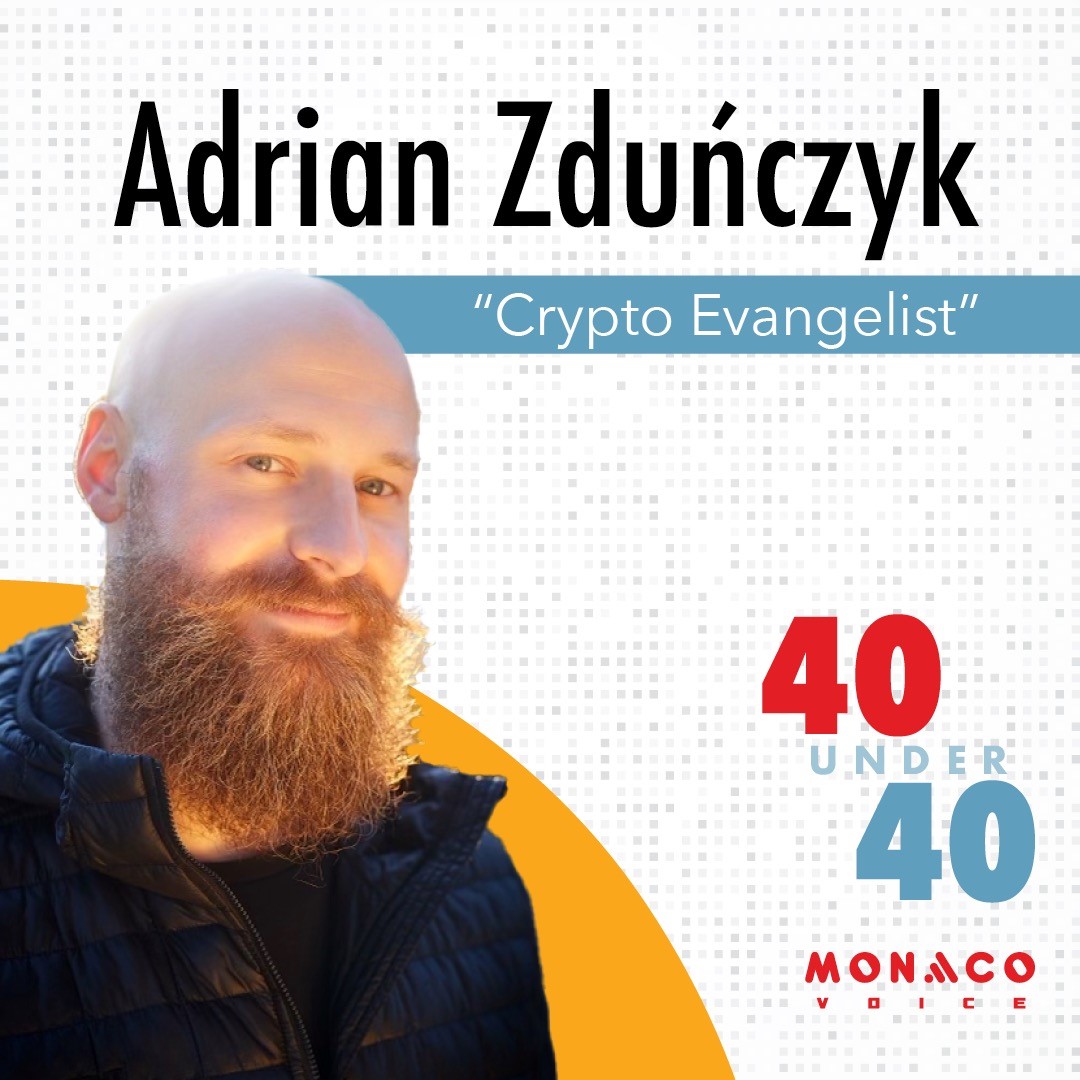 From the vibrant heart of Warsaw, a story of relentless drive and visionary ambition began its ascent, destined to resonate through the corridors of the global financial realm. Introducing Adrian Zduńczyk: not merely a prodigy in the financial sector, but a symphony of versatility, mastery, and heart. Recognized by Forbes Portugal as an iconic figure in their esteemed 30 under 30, every step of his journey echoes the spirit of unwavering commitment and groundbreaking innovation.
Originating from Poland's rich cultural heritage, Adrian stands uniquely in the entrepreneurial world. He holds the rare distinction of being Poland's sole Chartered Market Technician®️, a title that showcases not only his expertise but the depth of his dedication. Beyond this, his academic achievements shine with dual master's degrees in Chemical Technology and Project Management, each bearing a keen financial insight.
The inception of THE BIRB NEST®️, Adrian's masterstroke, showcases an odyssey from a fledgling startup to a pioneering force in global blockchain consulting. His foresight, agility, and adaptability are evident as he navigates and scales this enterprise through ever-evolving market terrains.
And yet, the story doesn't end here. With co-founding credits at YellowBlock and a pivotal role as the Finance Councilor at Mighty Labs DAO, Adrian's influence is deeply woven into the fabric of initiatives that are redefining the contours of modern finance.
Yet, beyond his professional accolades that carve an immutable mark, there lies the heart of a true leader. With a community of over 600,000 on Twitter, Adrian is more than a business magnate – he's an influencer, a trusted confidant, a guiding mentor, and at his core, a devout man of faith. His expansive reach goes beyond mere numbers; it's a reflection of the countless lives he enriches, inspires, and uplifts daily.
At the heart of Adrian's story is a narrative filled with passion and purpose. His journey transcends mere professional accomplishments, revealing a man profoundly dedicated to leaving an indelible impact on the world. As a philanthropist, he lives the philosophy of making a difference. But there's a melodic note to his soul too; Adrian finds spiritual harmony performing in a men's Catholic choir, his voice echoing his deep faith. Beyond the boardroom and choir loft, his commitment to the planet shines through. A fervent supporter of environmental causes, he champions the protection of birds, a symbol of the natural beauty he strives to preserve. For Adrian, true success is measured not in wealth accumulated, but in the lives touched, melodies shared, and the delicate balance of nature upheld.
As we now welcome Adrian Zduńczyk to the esteemed Monaco 40 under 40 list, his inspiring tale shines brightly: where heart meets determination and dreams meld with purpose, legends take shape. In this beautiful fusion of passion, perseverance, and purpose, Adrian has undoubtedly cemented his place among the legends.