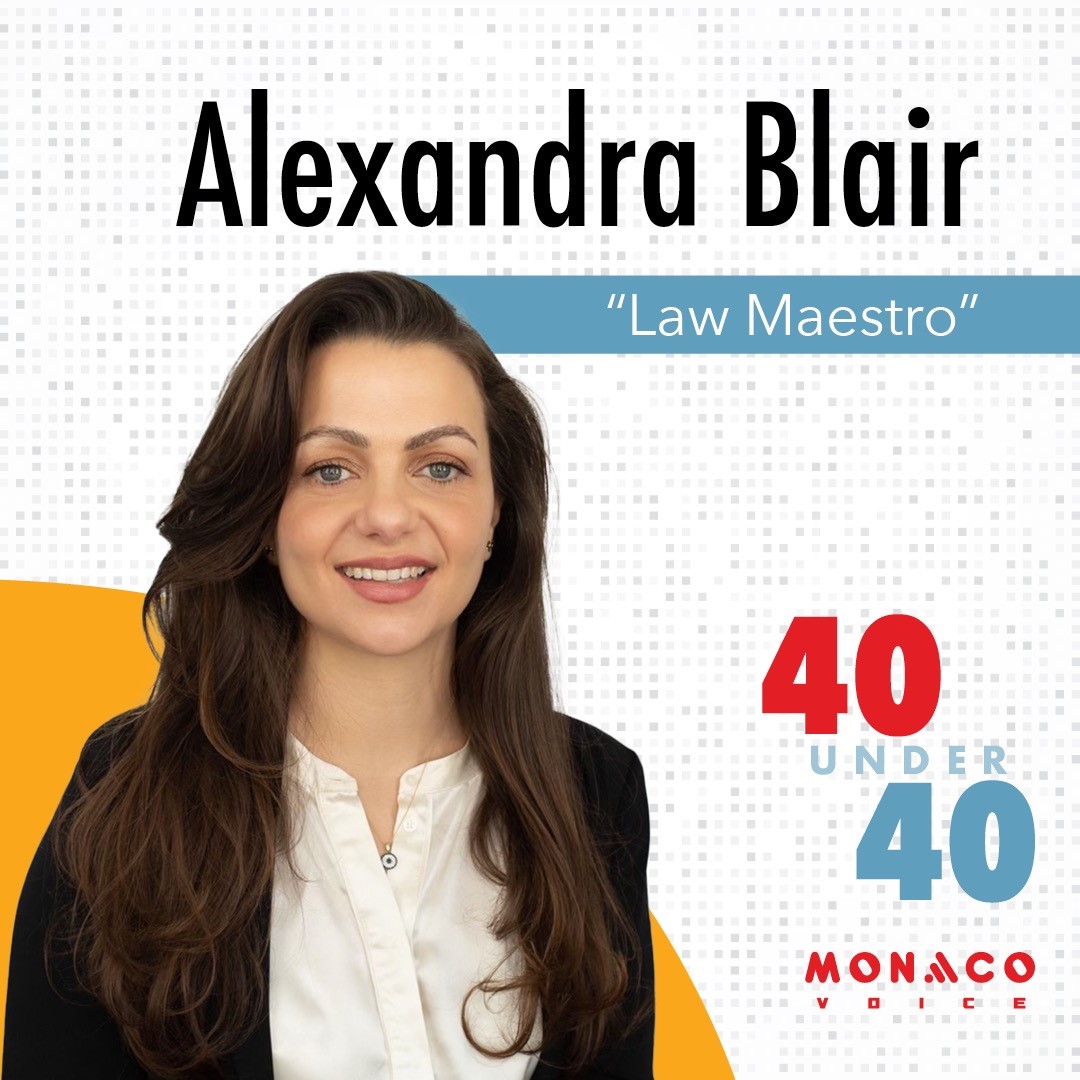 In the corridors of Monaco's elite, where recognition comes only to the outstanding, Alexandra Blair's journey is one that radiates inspiration. Today, as we spotlight her inclusion in Monaco's 40 under 40 list, it becomes essential to delve into the meteoric rise of this exemplary family lawyer.
Graduating in 2013, Alexandra embarked on a mission not just to practice law but to redefine it. Each case she undertook was not just about legal proceedings but about human stories, personal challenges, and the relentless quest for justice.
Her clientele - diverse. Yet, there's an unmistakable string that ties them all - Alexandra's unerring commitment. From guiding high net worth individuals to advising ultra-high net worth personas from myriad jurisdictions, her forte in handling the intricacies of family law is unparalleled. Moreover, her discretion in dealing with high-profile clients is something that has earned her the trust of many, a testament to her professionalism.
The courts have witnessed her prowess, from the Family Court to the High Court, and even the Court of Appeal. Alexandra's dexterity in handling high-stakes, complex financial cases—whether it's the maze of onshore and offshore assets, byzantine corporate structures, or intricate trust assets—has set her apart in a league of her own.
Her nuanced approach to litigation is noteworthy. Alexandra possesses an uncanny ability to discern the tide of a case, choosing amicably to settle or fiercely litigate when justice demands. Especially in private law children disputes, her interventions have sculpted futures, directing the course of young lives in contentious situations.
Beyond the courts, Alexandra's influence permeates the pre and post-nuptial world. Her deft hands have crafted numerous agreements, safeguarding futures and harmonizing partnerships.
Before Alexandra laid the cornerstone of Melius Family Law, she was no stranger to central London's elite legal circles. At two of the city's most distinguished law firms, she fine-tuned her expertise, preparing her for the battles of the courtroom. It's no surprise, then, that under her leadership, Melius Family Law clinched the esteemed 2023 Chambers High Net Worth award. This accolade isn't just a trophy on a shelf; it represents a year of unparalleled legal prowess, strategic growth, and a commitment to exceptional client service. It's worth noting that the firm stood out among a global array of nominees—some of the world's top-tier law firms, all evaluated based on the meticulous research in the Chambers High Net Worth guide. In the high stakes world of family law, Alexandra and her team at Melius are proving they're not just part of the game—they're leading it.
Monaco's "40 Under 40" is a testament to ambition, resilience, and sheer brilliance. With Alexandra's name among the ranks, it's clear she is both a leader in the legal realm and a maestro shaping the future of families. As we toast to her achievements, we applaud the attorney she's become and the beam of hope she embodies.