She may be the granddaughter of fashion icon Grace Kelly but designer Pauline Ducruet has her feet firmly planted on catwalk.
For countless young girls and boys, playing with Barbies and action figures provides a chance to unleash the imagination into a world of make believe where toys come to life and any storyline is possible. For Pauline Ducruet, it was all about the outfits.
"I grew up knowing what I wanted to do," says the eldest daughter of Princess Stephanie. "When it came to my dolls, it was all about the fashion and clothes and never anything to do with the story."
She comes by fashion honestly. Her grandmother, Grace Kelly, continues to be regarded as one of the most stylish women of the 20th century and her mother was a model who in 1986 launched a prêt-à-porter swimwear line, Pool Position, with Alix de la Comble, whom she met while apprenticing at Dior.
"It wasn't until I was older that I saw the influence my grandmother had on fashion and cinema," an impressively down-to-earth Ducruet confesses. "My mom was more of an icon for me. She had a huge impact on my sense of fashion, especially seeing the contrast of her getting all glammed up for galas to the other side of seeing her in jeans and runners."
The 27-year-old says her mom instilled in her three children— Pauline, her brother Louis, 28, and half-sister Camille, 22—a strong work ethic. "She pushed us to do something meaningful with our lives. As a kid I always said I wanted to have my own brand one day, so it was easy."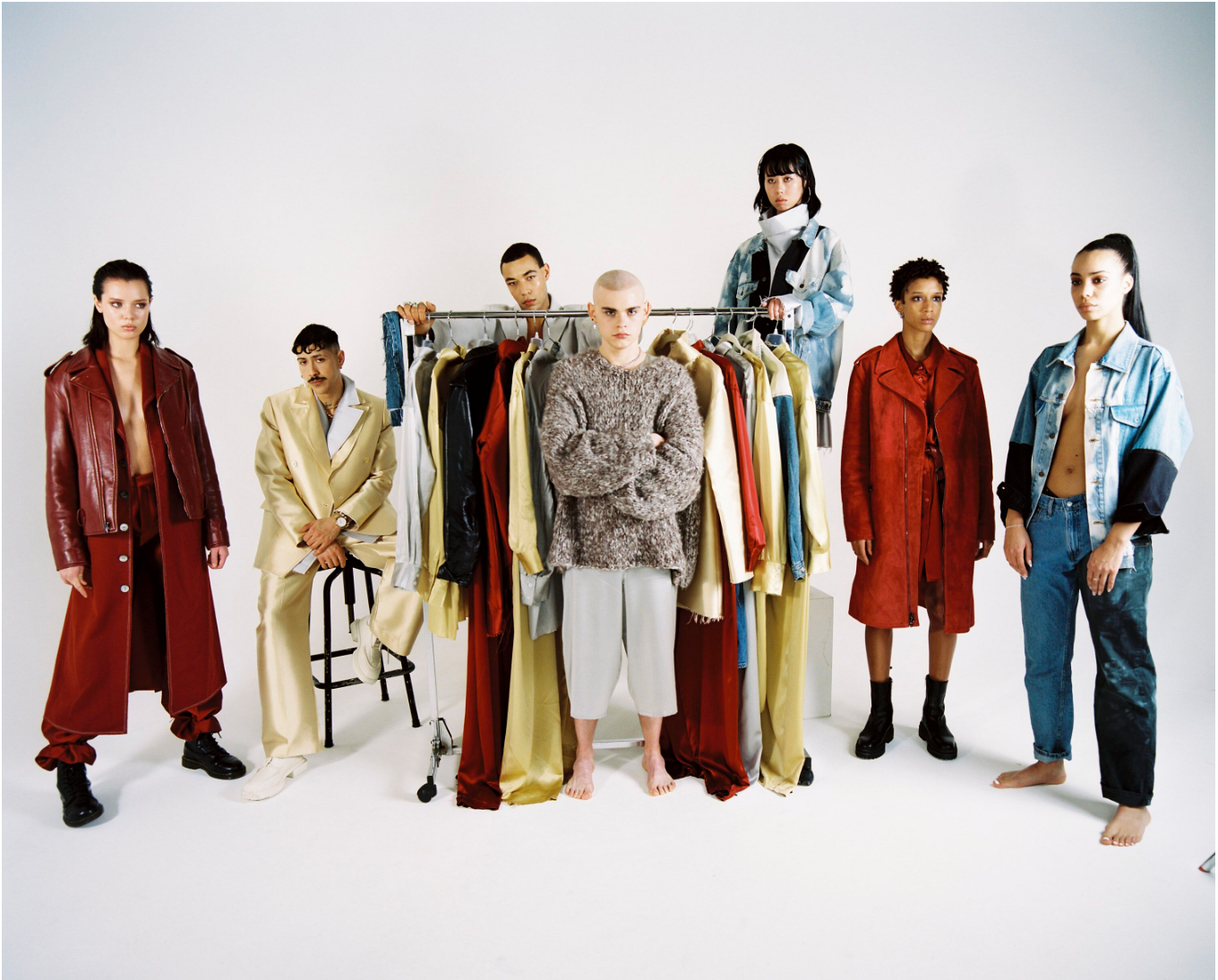 Ducruet launched her gender neutral eco-friendly label Alter Designs in 2019 and in March the following year (right before the Covid pandemic), her collection made its runway debut at the Palais de Tokyo during Paris Fashion Week. "That show was stressful because I did everything myself except for the few people working on the technical stuff and sewing. When the first model came out, I was like 'Whoa! This is a life dream.' At the end, when the designer walks out, it was a real achievement for me."
Following the tremendous success of showcasing her Alter clothing line, Ducruet had big plans for 2020. For obvious reasons, other than a few summer pop-ups in Monaco and Paris, her second collection—well, everything—was postponed. "Covid impacted fashion for good. Creative minds had to find new solutions for shows and everything went digital, established brands went digital. It was a move away from an archaic way of thinking, like Fashion Week, and it freed the industry. For me, I decided to do only one collection."
Alter is currently sold online at Talia Collective and off (Galeries Lafayette in Nice and Wolf and Badger in London) and Ducruet is dedicated to developing her unisex brand in strategic fashion cities, like London, New York, Dubai, Milan and Paris, where gender-inclusivity and sustainability is valued.
A self-professed tomboy growing up, Ducruet reveals that when she creates her clothing, it is with a wide scope of people in mind. "I see it on my mom, I see it on my brother, I see it on my dad, I see it on my friends—it is important to design for everybody."
It was during her years in New York—she apprenticed for Vogue and Louis Vuitton and spent two and a half years at Parsons School of Design— that Ducruet saw firsthand how the underground transgender community was not represented in fashion. "When you look for role models, you see sexy women or manly men. We need a huge range of people to look up to because everyone is different," Ducruet emphasizes, adding, "Sexualization in the fashion industry is something we need to move away from."
For the Monaco-based Millennial ethical sustainability is the future. "I feel like fashion is one of the most polluting industries and is already late getting into the game of eco-responsibility. As designers we have to use our creativity to bring more awareness. I could not have consciously launched another nice brand of nice clothes."
"When it comes to role models, we need a range of people to look up to because everyone is different. Not a certain kind of woman, not a certain kind of man."
She admits it is easier to buy silk that costs ten dollars a meter than to find a fair-trade silk dyed with natural fabrics. "It is time consuming and more expensive to be fully sustainable and big brands are about business and making money. The U.S. has a business side of fashion that is way more important than in France."
For Pauline Ducruet, it is simple: "Our new generation of designers is more about purpose and value of brands. And it is important we go towards that."