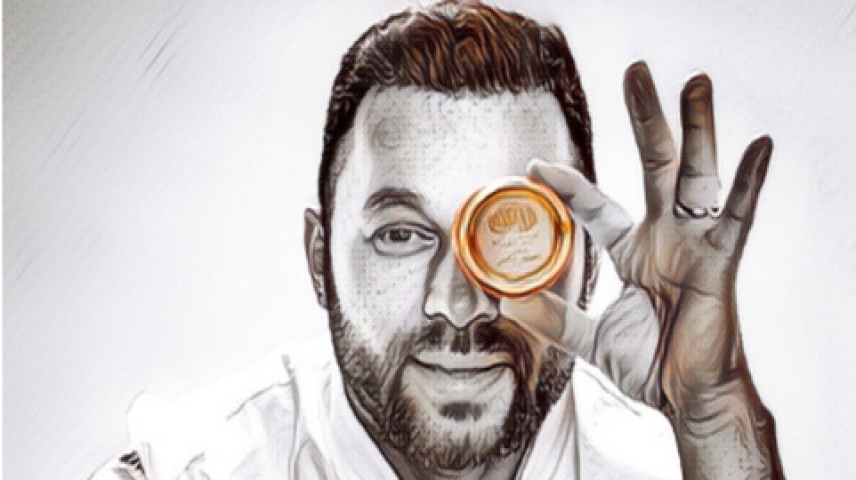 In the lead-up to the highly anticipated launch of the Robb Report Monaco & Côte d'Azur Edition, an exclusive culinary event is set to unfold within the hallowed halls of the esteemed Rampoldi. Scheduled for May 21st, this gastronomic soirée serves as a captivating overture to the grand unveiling, adding a layer of culinary enchantment to the proceedings.
Rampoldi, a culinary icon in Monaco since 1946, will open its doors to a select group of twelve, comprising other publishers from Robb Report editions worldwide. This elite assembly will experience a gourmet spectacle orchestrated by none other than the restaurant's Michelin-starred Chef Antonio Salvatore.
Salvatore, a prodigious talent who has honed his craft in renowned kitchens from Madrid to Moscow, brings a unique blend of tradition and innovation to the table. His culinary narrative, beginning in the family kitchen of Guardia Perticara in Southern Italy, is deeply ingrained in his gastronomic creations. This intimate dinner will bear witness to Salvatore's passion for fresh, regional ingredients, epitomizing his Southern Italian roots while embracing modern culinary trends.
This exclusive event represents much more than an evening of fine dining. It's a symbolic prelude to the grand launch of the Robb Report Monaco & Côte d'Azur Edition, encapsulating the opulent allure of the region. As they savor each course, the privileged guests will also be privy to insider details about the magazine's inaugural edition, heightening the sense of anticipation for the grand event on the horizon.
As the evening unfolds, the refined gastronomy, the exclusive company, and the palpable excitement for the forthcoming launch will weave an intricate tapestry of shared anticipation and camaraderie. The intimate setting will facilitate an easy exchange of thoughts and experiences, adding to the unique sense of exclusivity and anticipation.
This exclusive dinner at Rampoldi, therefore, is the perfect preface to the magazine's grand unveiling, symbolizing the luxury, elegance, and exclusivity that are synonymous with the Robb Report and the Monaco & Côte d'Azur lifestyle. It underscores the Riviera's gastronomic richness, seamlessly extending beyond its breathtaking landscapes and lavish lifestyle.
As the sun sets on May 21st, the distinguished guests at Rampoldi will raise a toast to an unforgettable evening, setting the stage for the grand unveiling of the Robb Report Monaco & Côte d'Azur Edition the next day at the Monaco Yacht Club. A magnificent celebration of gastronomy and luxury lifestyle, the evening promises to be an enchanting overture to the grand event, marking the commencement of a new era in luxury lifestyle journalism.
This article is protected under the copyright of Monaco Voice. Unauthorized reprinting, republishing, or rewriting of this content is strictly prohibited without explicit permission from Monaco Voice. Quotations from this material are permissible provided that a direct link to the full article on Monaco Voice is included.