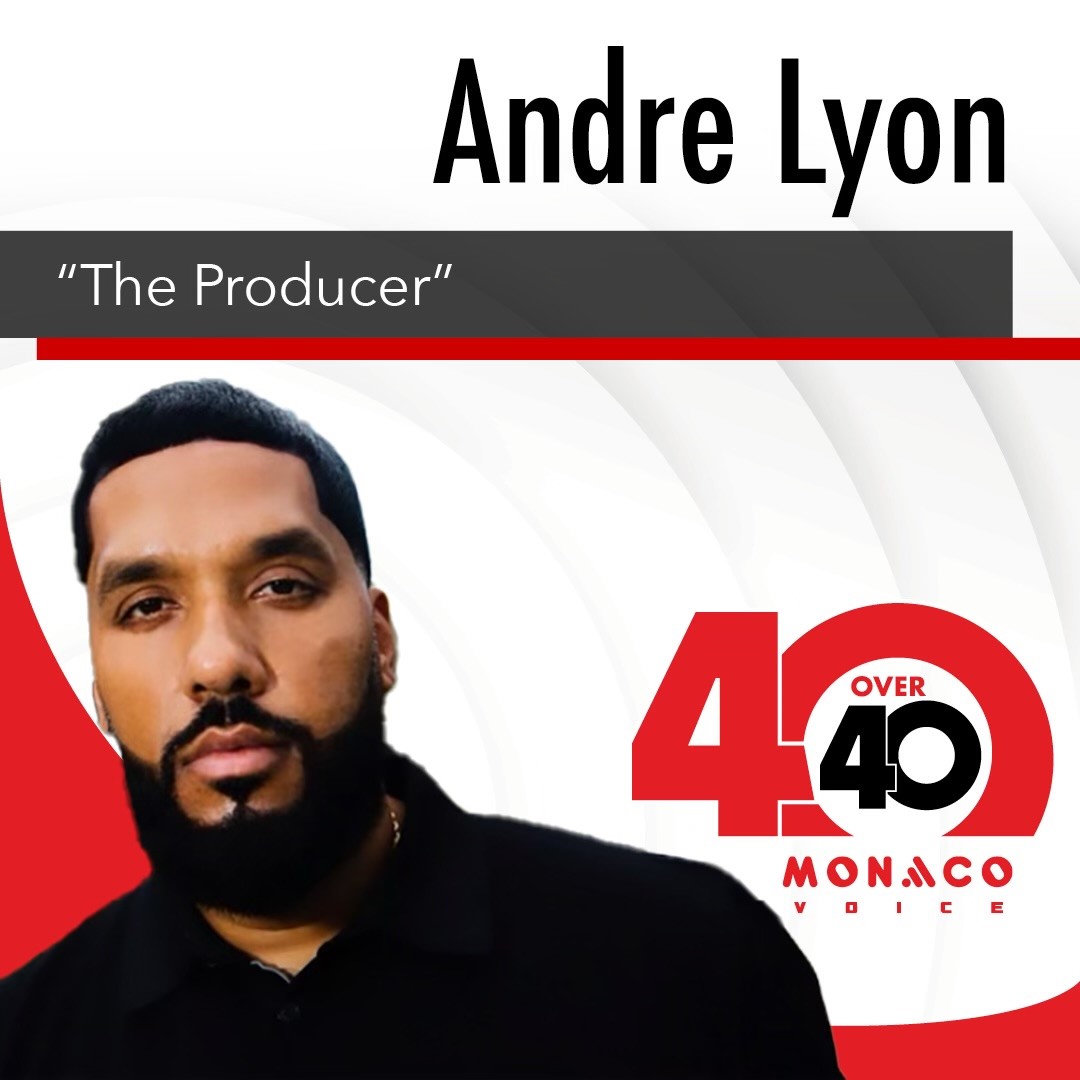 Andre Lyon, known as "The Producer," emerges as our newest Monaco 40 over 40 laureate. He stands as one half of the dynamic Grammy Award-winning producer duo, Cool & Dre. Over two decades, Dre has left an unforgettable mark on the music industry, collaborating with some of the most prominent names in Hip Hop, R&B, Rock, and Pop. His collaborative portfolio boasts names like Beyoncé, Jay Z, Mary J Blige, Linkin Park, Queen Latifah, Lil Wayne, Drake, Cardi B, Meg Thee Stallion, and Fat Joe, among others.
With a contribution to over 100 million albums and singles sold to date, Dre has firmly established himself as a revered songwriter and music producer in the Hip Hop scene. His innate ability to craft timeless hits has earned him the admiration of both peers and music enthusiasts.
Expanding beyond the realm of music, Andre "The Producer" Lyon, alongside his partners, has displayed an unparalleled capacity to bridge diverse sectors. Particularly noteworthy is his work through Lobus, a company that has propelled culture to the forefront of asset classes. This venture showcases Dre's multifaceted talents that extend well beyond the boundaries of entertainment.
Furthermore, Dre's appointment to the Forbes Culture Advisory Panel serves as a powerful testament to his status as a thought leader and a catalyst for global change. This recognition not only solidifies his influence but also underscores his unwavering commitment to shaping the intersection of culture and commerce.