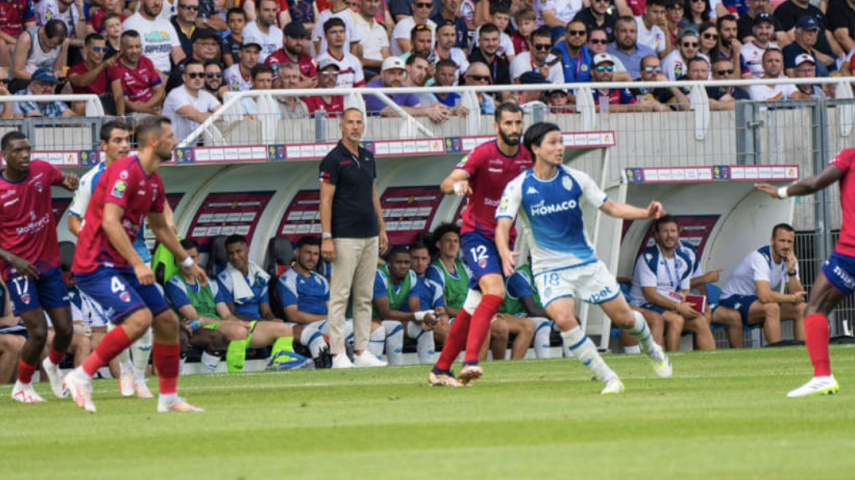 AS Monaco kicked off their season with a resounding 4-2 victory over Clermont, marking their first success of the 2023-2024 campaign. After the match in Auvergne, Monaco's head coach Adi Hütter shared his thoughts at a press conference.
"I am pleased with this win and I want to thank the players and coaching staff for their efforts," he said. "We were up against a strong Clermont team, to whom I extend my respect. Securing the three points is critical for starting the league."
Responding to a question about the first Ligue 1 victory, Hütter added: "I would also like to congratulate Vanderson, who was decisive on two occasions, just like Wissam Ben Yedder. This is definitely a team win."
On the defensive issues, Hütter acknowledged: "We conceded opportunities, especially after the first goal we let in. But this is part of the process, and we will work on improving."
Regarding goalkeeper Philipp, who made a mistake on the first goal, the coach said: "Yes, Philipp made a mistake, but then he made several outstanding saves. We are a team, and we win and lose together."
Answering a question about his debut, Hütter emphasized: "It's always good to start with a victory. While I'm not 100% satisfied, I am delighted for my first win as the AS Monaco coach."
To the final question of whether such a spectacle should be expected in every match, he replied: "We all love exciting football, but first and foremost, I am a coach, and I like to see the game that I had planned unfold on the pitch."
On the topic of increased injury time, he noted: "Today we indeed played nearly 20 extra minutes, and this needs to be factored into our tactical decisions."
Thus, the season for AS Monaco begins with optimism and confidence in their capabilities.