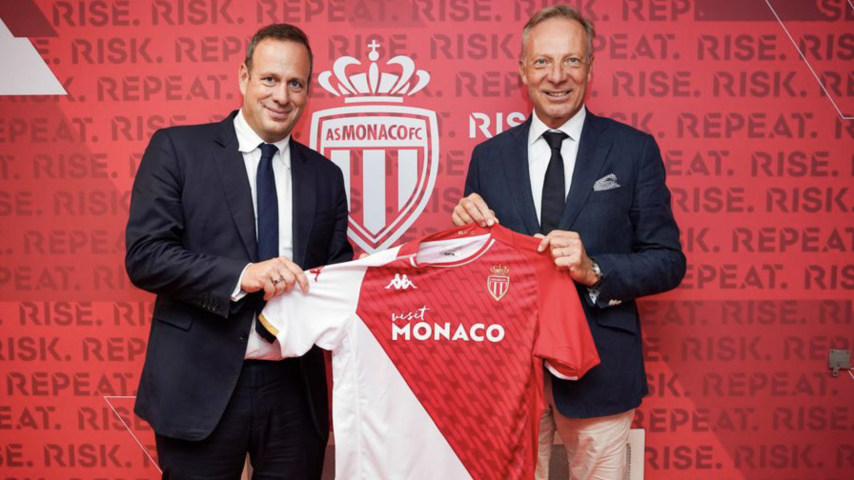 AS Monaco is delighted to join forces with the Interministerial Delegation for Digital Transition (DITN) under the "Extended Monaco" program, a pioneering digital transformation initiative in the Principality of Monaco.
The program "Extended Monaco", orchestrated by the DITN, was launched in April 2019 by H.S.H Prince Albert II. Over four years, it has become integral to the digital evolution of Monaco, bringing forth significant advancements in innovation and digital technology. Today, it provides the entire population and workforce with sovereign, secure, inclusive, and eco-responsible digital services.
This collaboration will see AS Monaco and DITN encouraging club supporters to leverage new digital tools, promote innovation within the Principality, boost Monaco's appeal and visibility, and establish the Principality as a European digital leader, harnessing their combined expertise and reputation.
In the near future, AS Monaco's ticketing will be integrated into the MONAPASS ticketing application, offering Monegasque fans the option for a completely digital subscription for the 2023-24 season. Additionally, AS Monaco and DITN will introduce the "Attractivity Challenges," a competition open to start-ups developing applications in the realm of sports or connected stadiums.
Moreover, content related to AS Monaco events will be disseminated via the "Your Monaco" mobile application, which shares practical information about the city-state (transport, construction, school menus, event calendar, weather, local press review, etc.).
DITN will also make its network of touchscreen terminals available to AS Monaco, located at bus shelters to promote home matches and various club events.
AS Monaco's General Manager, Ben Lambrecht, shares, "We are thrilled to be a part of the 'Extended Monaco' program. The Principality of Monaco, similar to AS Monaco, harbors significant digital ambitions, so it was a natural step for us to collaborate with the Interministerial Delegation for Digital Transition to combine our efforts in promoting innovation within the Principality and offering our supporters new tools to enhance their passion for the Club."
Frédéric Genta, Interministerial Delegate for Attractiveness and Digital Transition, adds, "We are excited to launch this partnership with AS Monaco, a club rich in history and accomplishments, which has always served to enhance the Principality beyond our borders. This is the first step in a long and productive collaboration on crucial topics that bind us, such as user experience, technological innovation, and the appeal of our territory."
For press contact at AS Monaco: communication@asmonaco.com