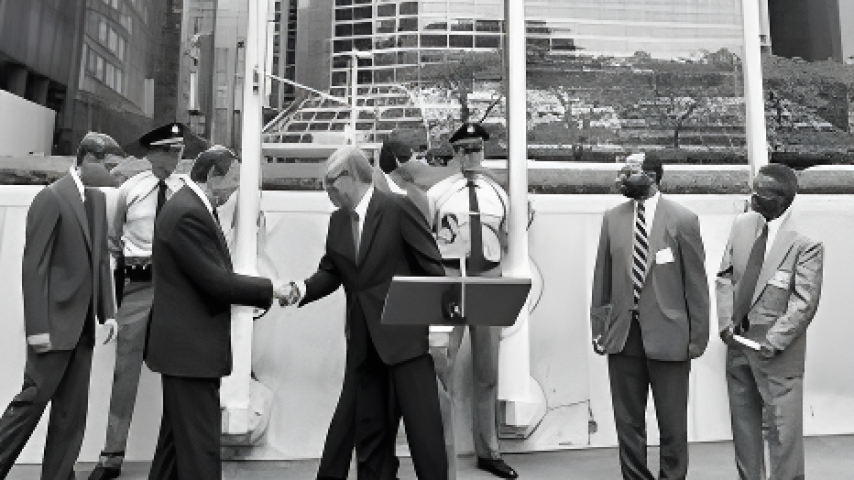 The 30-year-long journey of Monaco's membership in the United Nations is being celebrated this year, 2023. This remarkable anniversary begins with the date Monaco became the 183rd member state of the UN on May 28, 1993, marking its place in the international community.
The importance of this milestone is underlined by Prince Rainier III, who fervently advocated for Monaco's admission. The prince firmly believed this occasion would secure a stable future for the country and forever be a significant date in the nation's history.
The initiation of Monaco's UN membership was marked by the inaugural hoisting of the Monegasque flag at the UN Headquarters in New York. This symbolic event coincided with Eritrea's similar entrance into the organization. Notably, Monaco's representation at the flag-raising ceremony included State Minister Jacques Dupont, under the watchful eye of then Secretary-General of the UN, Boutros Boutros-Ghali.
In the years following the induction, Monaco has not only maintained a steady presence at the UN but also significantly contributed to its functions. A testament to its active involvement is the Hereditary Prince Albert's regular participation in international meetings since his father, Prince Rainier III, appointed him as the Head of the Monegasque Delegation. This appointment led to Prince Albert's first-ever address to all member states and attending organizations at the UN General Assembly's 48th session on September 27, 1993.
Monaco's Permanent Mission to the UN was established in the same year of its UN admission. Over the years, it has seen the succession of four Ambassadors serving as Permanent Representatives: Jacques Boisson (1993-2003), Michel Borghini (2003-2004), Gilles Noghes (2004-2009), and Isabelle Picco, who has been serving since 2009. Today, the Ambassador and a team of four diplomats work under the direction of H.S.H. the Sovereign Prince.
The mission's primary role is to voice Monaco's perspectives and uphold global issues, such as sustainable development, ocean protection and maritime law, human rights, gender equality, and women's empowerment, along with the promotion of sports for development and peace. Monaco's active involvement in the UN is evident in its three-time election as the Vice-President of the General Assembly and participation in several UN bodies.
The pinnacle of the 30-year celebration is a concert organized by Monaco's Permanent Mission to the UN. Scheduled for June 19, 2023, the event will feature the Prince's Carabinieri Orchestra performing in the iconic General Assembly hall at the UN Headquarters in New York.
Finally, Monaco's international representation extends to the UN Offices in Europe, with ambassadors stationed in Geneva (Carole Lanteri) and Vienna (Lorenzo Ravano), further solidifying Monaco's commitment to the United Nations.