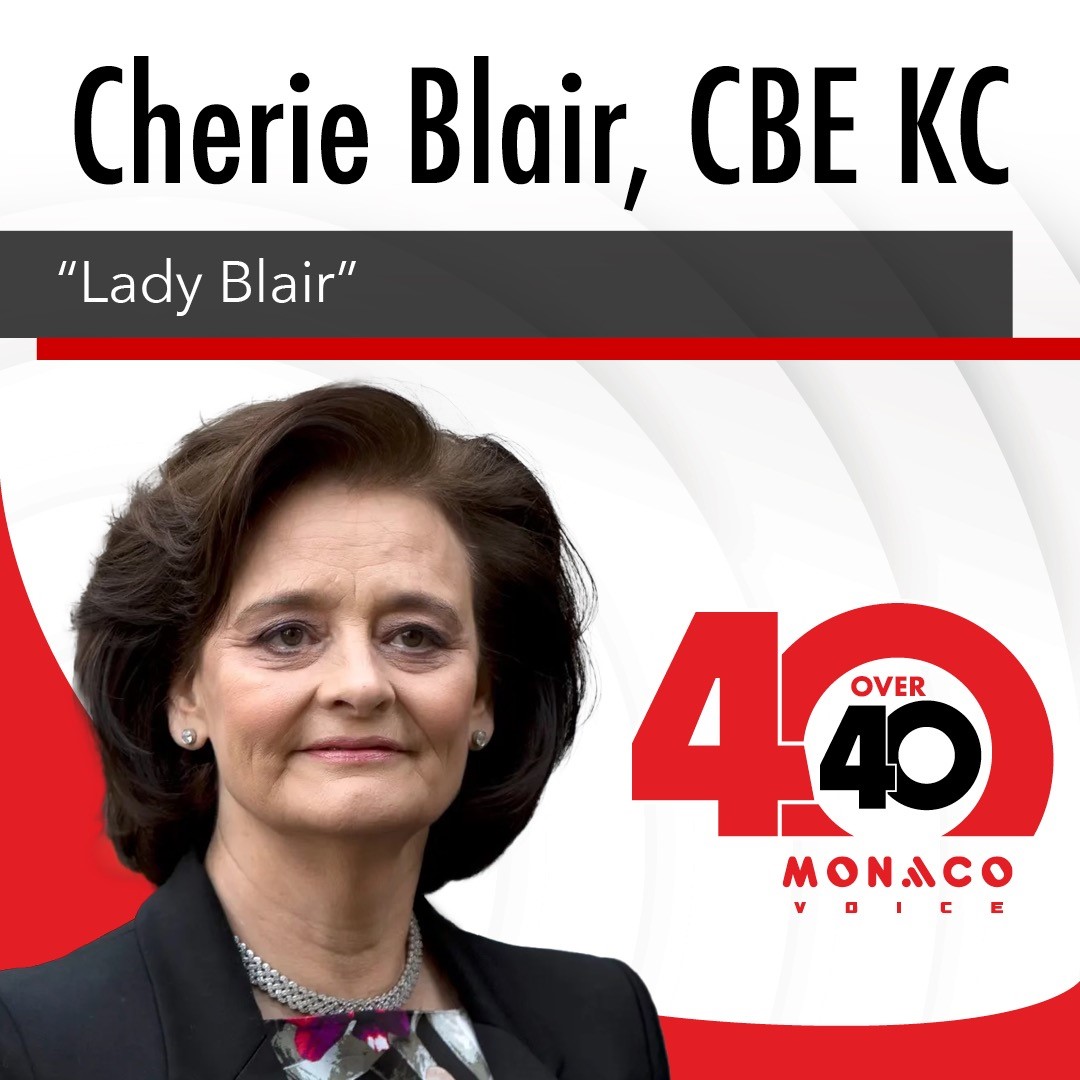 As Editor-in-Chief, I am honoured to present the remarkable story of one of England's most distinguished barristers, Lady Cherie Blair. A devoted advocate for women's rights and wife of former British Prime Minister Tony Blair, Lady Blair's tireless efforts to champion opportunities for women in business have led her to receive the prestigious Monaco 40 over 40 Award.
Cherie Blair was born on 23 September 1954 in Lancashire, England. She was baptized as Cara Theresa, due to the insistence of a priest for her to have a saint's name, yet she was named Cherie on her birth certificate, and this is the name she has always used. Her journey to the pinnacle of her legal profession speaks volumes of her inherent resilience and unwavering commitment to justice. Despite the challenges of her parents' separation at a young age, she demonstrated an indomitable spirit that fueled her academic achievements at the London School of Economics and her success in the bar exams.
Professionally recognized as Cherie Booth, she was admitted to the bar in 1976 and elevated to the Queen's Counsel status by 1995. She made her mark specializing in employment, human rights, and public law, representing claimants in various landmark cases and contributing significantly to human rights law as a founding member of Matrix Chambers in London. In 2012, Lady Blair expanded her influence by founding Omnia Strategy LLP, a women-led law firm dedicated to finding elegant solutions to complex international disputes.
Her dedication to women's advancement also extended to the academic world. She served as the Chancellor of Liverpool John Moores University from 1999 to 2006 and later became the Chancellor of the Asian University for Women. In 2008, she established the Cherie Blair Foundation for Women, aiding female entrepreneurs in low and middle-income countries by providing them with the necessary skills and resources. For her tireless service to women's causes and her charitable work, she was appointed a Commander of the Order of the British Empire (CBE) in 2013.
Alongside her professional triumphs, Lady Blair cherishes her role as a wife and mother. Married to Tony Blair since 1980, they are parents to three sons, Euan, Nicholas, and Leo, and a daughter, Kathryn. The joy of becoming a grandmother was added to her life in 2015, and she now enjoys the company of eight grandchildren.
Lady Blair's journey, from humble beginnings to becoming a leading figure in law and women's rights, echoes around the world. Her resilience and determination continue to inspire, symbolizing her steadfast belief in the power of women. Her receipt of the Monaco 40 over 40 Award attests to her enduring dedication to women's causes.
As a recipient of the Monaco 40 over 40 award, Lady Blair further solidifies the necessity of worldwide support for women in all sectors. Her life and work are testament to the principle she champions - that every woman deserves the opportunity to succeed and make a difference. Lady Blair stands as a beacon of hope and empowerment for women everywhere.