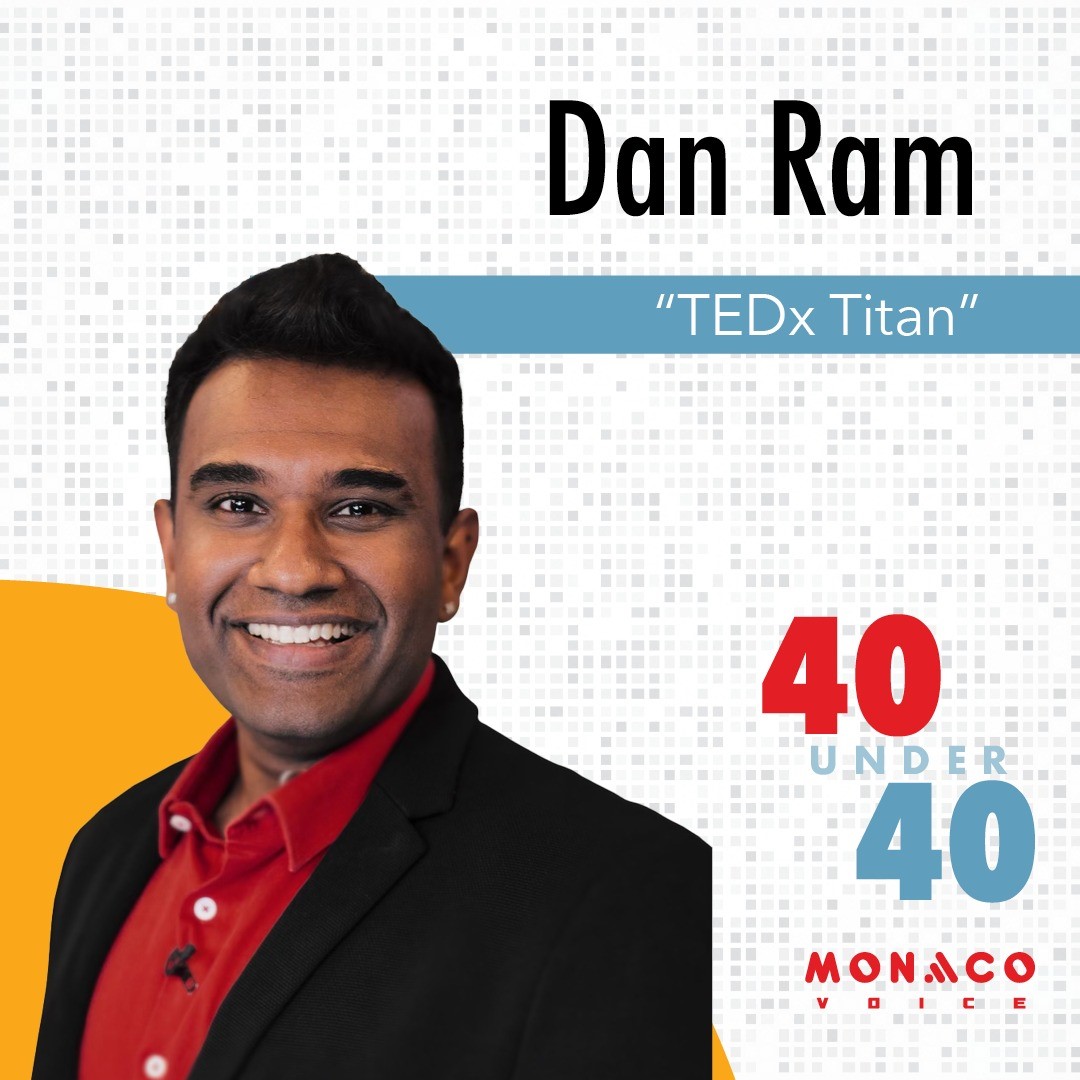 Dan Ram is an igniter whose impact extends far beyond his credentials. In the domains of public speaking and entrepreneurship, he has undeniably made a mark. His accolades, which include delivering 6 TEDx talks, launching entrepreneurial ventures, and serving as a master of ceremonies at the top tech events globally, are testament to his achievements. Yet, what truly distinguishes Dan is his diverse life journey that spans 11 countries across 4 continents. His expansive worldview is further enriched by a distinguished educational portfolio graduating from Yale University, Trinity College, and his ongoing doctoral pursuit in Entrepreneurship at RWTH.
His recognition as a Top 40 under 40 European Leader and a mention among the Top 100 Yale Alumni in Technology underscore his relentless drive and commitment to excellence.
Throughout his distinguished career, Dan has taken the stage at over a hundred events, imparting wisdom and introducing esteemed figures ranging from world leaders like former US President Barack Obama to business magnates such as Sir Richard Branson and Reid Hoffman. Driven by a mission to empower others, he is regularly engaged in mentoring the next wave of changemakers. Through it all, his guiding principle stands unwavering and persuasive: "Start Now, Start Simple."
Outside the realm of his professional achievements, Dan's philanthropic spirit resonates deeply. Even during the pandemic when the world was in chaos, Dan used his network and technical expertise to organize a virtual benefit concert for first responders by gathering 50+ artists from 5 continents. He is an ardent supporter of Give Hope, a charity dedicated to bettering the lives of orphans in Haiti and Ghana. Going beyond mere financial contributions, Dan actively lends his expertise to its leadership, ensuring a lasting impact. He has even directed his media team to illuminate their stories through poignant documentaries. This ethos of giving permeates all his ventures, as exemplified by the ImpactFund initiative. Here, each member of Dan's team receives a stipend specifically designated to effect positive change in their communities — from supporting music schools in Bermuda and aiding single-parent homes in Spain to championing the cause of orphans in India.
Dan Ram's ability to inspire, by lifting others up, as well as his philanthropic mission have all culminated in earning him a well-deserved spot on Monaco's 40 under 40. In Dan Ram, we see more than just accomplishment; we observe the very embodiment of transformative change, heralding a brighter and more compassionate future.