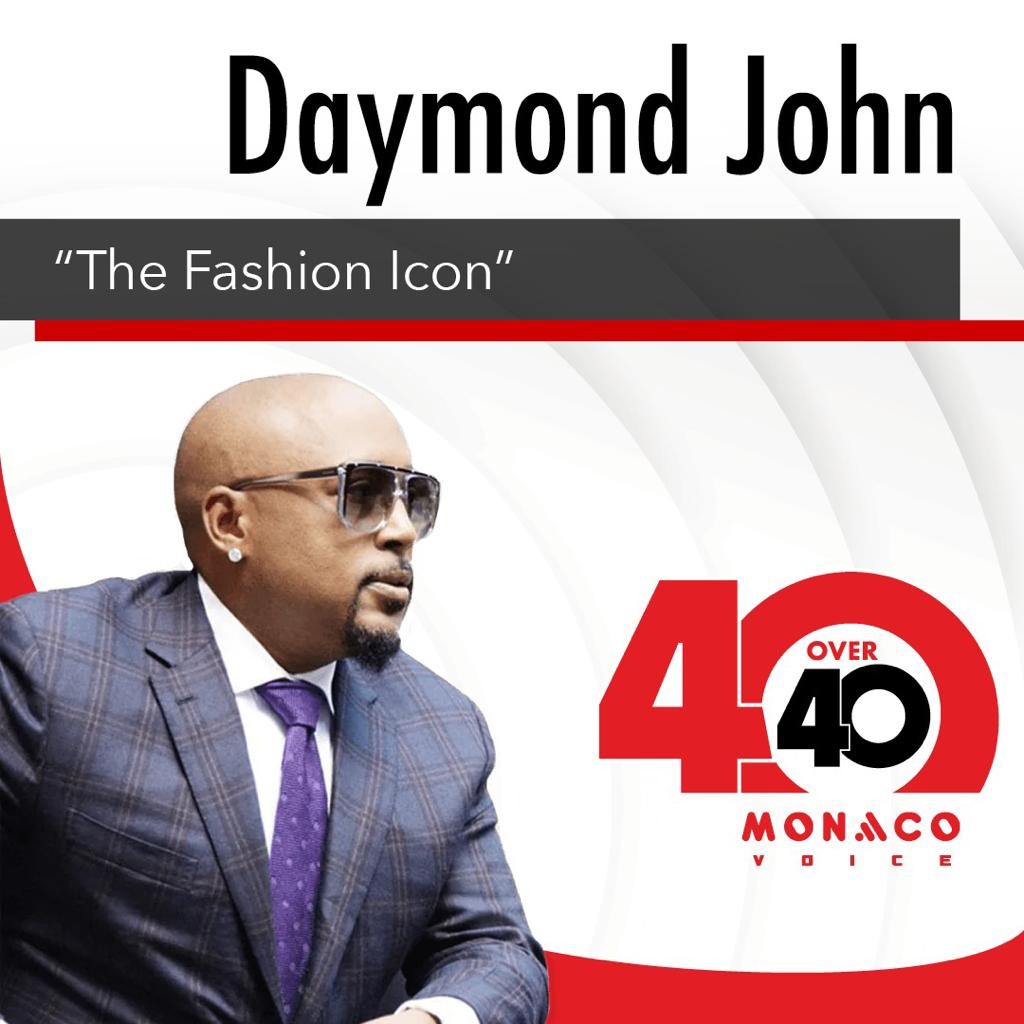 I recently had the pleasure of interviewing Daymond John, the self-made multimillionaire and entrepreneur, best known as the founder of FUBU and as an investor on ABC's Shark Tank. With his quick wit, sharp mind, and talent for turning a penny into a dollar (or more accurately, a hundred million dollars), Daymond John certainly deserves his place on the Monaco 40 Over 40 List.
When asked about the key to his success, Daymond was refreshingly honest. He stressed the importance of not knowing, of admitting to yourself and others when you're unsure of something. This humility is often overlooked in a world that praises confidence and certainty, but for Daymond, it's a crucial part of his journey.
His response struck me as a refreshing dose of humility from a man who's achieved so much. His candidness was not only refreshing but also hilarious. With Daymond, every statement comes with a twinkle in his eye, even when he's discussing his successes or his challenges.
But Daymond's path to success wasn't always straightforward. He's had to do things he didn't want to do, make compromises, and push himself to his limits. For Daymond, success means doing what you don't want to do so you can do what you love. It means showing up to certain events because you know you owe it to someone. It means making good on your word. In essence, it means putting in the work.
Daymond's commitment to health and fitness is a significant aspect of his life. It's not because he enjoys waking up early or doing push-ups till his rotator cuffs protest, but because he understands that staying healthy and being fit are integral to maintaining his performance levels. For Daymond, it's all about longevity – he's playing the long game.
Looking back, Daymond acknowledged his fears of being labeled a "street guy" when he first entered the public eye. Despite his gritty past, Daymond soon realized he wasn't the "bad boy" he thought he was. In fact, he's been able to use his unique perspective and experiences to carve a new path for himself and inspire others to do the same.
With a high-performance brain that never switches off, Daymond confessed to struggling with balance. Like many high-functioning individuals, he admitted that turning off his brain is a challenge. But instead of falling into substance abuse – a common issue among high performers – Daymond turned to goal setting.
The key to his strategy is not just setting goals but ensuring they are meaningful. After several failed attempts at losing weight, Daymond adjusted his goals to include a no-alcohol policy and a more significant motive: to live longer and walk his daughter down the aisle one day. With these adjustments, he lost 40 pounds almost immediately. His story is a testament to the power of significant, purposeful goals.
When asked about advice he'd give to his younger self, Daymond suggested seeking wisdom from those with more life experience. To him, wisdom lies in understanding different perspectives and gleaning insights from a variety of people and places.
His legacy? Daymond wants to be remembered as a father who grew alongside his daughter, doing the best he could for his family and the world while being very human about it. And while he wants his daughter to understand his journey, he emphasizes that success isn't about material possessions, but about the impact you make and the lives you touch.
As my conversation with Daymond John drew to a close, the deep sincerity of his desire to inspire change and uplift others became unmistakably evident. His words and actions harmonize perfectly with the core ethos of the Monaco 40 Over 40 list – a recognition of individuals who have not merely attained personal success, but have also kindled a positive impact on those around them. Daymond personifies this spirit with an exceptional authenticity. Feeling an overwhelming sense of honor and privilege, I am delighted to welcome my newfound friend and brother, Daymond John, as a distinguished laureate on the Monaco 40 Over 40 list.