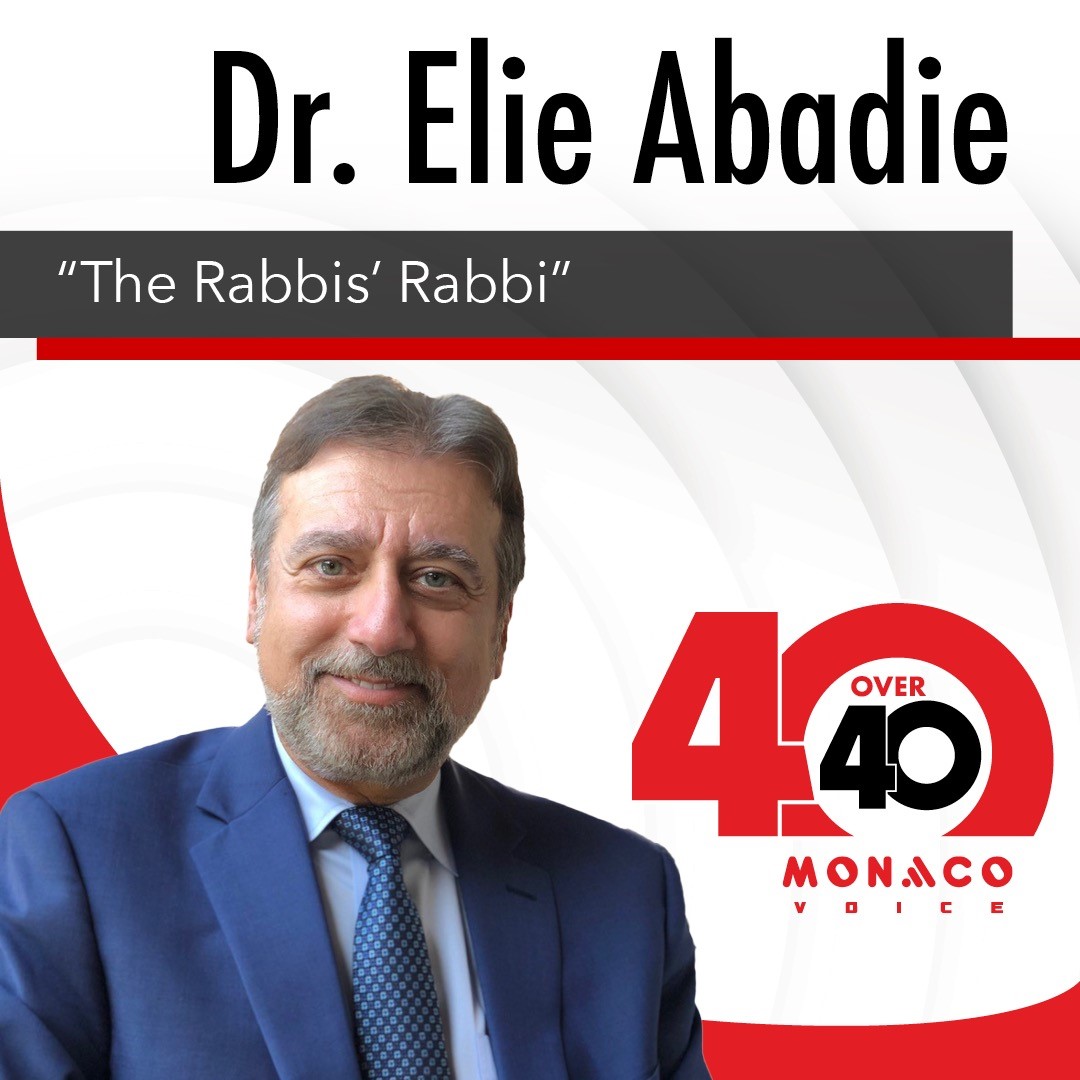 Chief Rabbi Elie Abadie, a beacon of faith and scholarship in the Jewish community, receives the 2023 Monaco 40 over 40 Award, a testament to his commitment to bridging cultures and fostering understanding. Born in Lebanon and conversant in six languages, including Arabic, his native tongue, Rabbi Abadie weaves a rich tapestry of experiences into his work.
Serving as the Senior Rabbi of the Jewish Council of the Emirates, he is a central figure in fostering Jewish-Muslim dialogue in the United Arab Emirates. His appointment followed the historic Abraham Accords in 2020, which normalized UAE-Israel relations, marking a new era of increased cooperation and understanding. Moreover, his tireless efforts resulted in the heartwarming reunion of two Yemenite Jewish families in 2021, symbolizing the potential for unity and reconciliation in a region often marked by division.
His noble lineage can be traced back to the 15th century in Spain and Provence. Following the expulsion of Jews from these regions, his ancestors journeyed through Italy, the Balkans, Greece, Turkey, Syria, and Lebanon, imbuing him with a profound appreciation of cultural diversity and resilience. Rabbi Abadie's commitment to faith and community was further molded by the tumultuous events surrounding his family's departure from Syria following Israel's establishment in 1948.
From humble beginnings in Beirut to an illustrious career in theology and academia, Rabbi Abadie's journey is both inspiring and educational. He holds numerous degrees from prestigious institutions like Yeshiva University and SUNY Downstate Medical Center. Besides being an esteemed religious leader, he is also a gastroenterologist, bringing a unique perspective to his service to the community.
Rabbi Abadie's multifaceted career encompasses his roles as the founding rabbi of several institutions including Shaare Mizrah-Manhattan East Synagogue and Edmond J. Safra Synagogue, and as the Head of School of the Sephardic Academy of Manhattan. Moreover, he co-presides over Justice for Jews from Arab Countries, demonstrating his advocacy for social justice and human rights.
With an unwavering dedication to interfaith dialogue and justice, Rabbi Abadie continues to shape the global conversation about religion and multiculturalism. His broad perspective, drawn from his historical knowledge and diverse experiences, cultivates understanding and respect among various faith communities.
Endowed with Spain's highest civil decoration, the Orden Del Merito Civil, Rabbi Abadie's contributions extend beyond religion and academia, into realms of diplomacy and humanitarian work. His tenure in Dubai, coupled with an enduring marriage of over 36 years to Elise Eichler, exhibits his unique ability to harmonize personal life, faith, and professional commitment.
The Monaco 40 over 40 Award recognizes his monumental contributions as an influential figure, marking a milestone in a journey defined by dedication to faith, dialogue, and unity. Rabbi Abadie remains a guiding light, not just for the Jewish community, but for everyone seeking to bridge cultural differences and foster mutual respect.