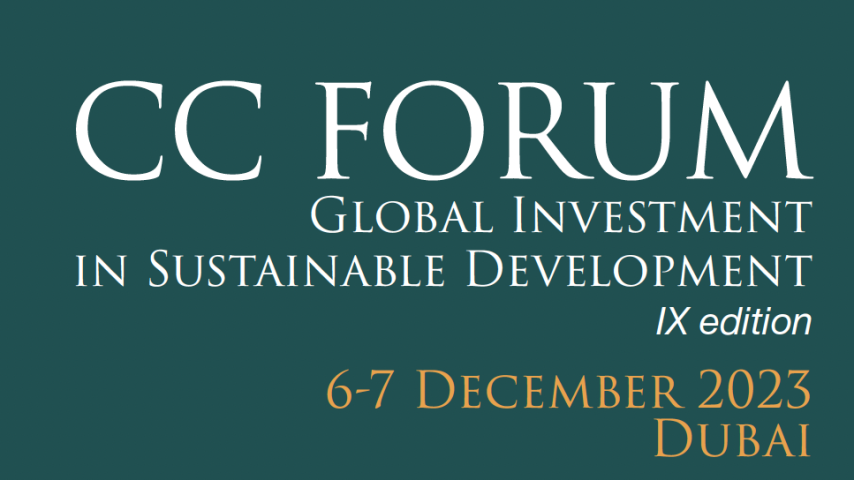 Dubai is set to welcome the 9th edition of the Climate Change (CC) Forum, focusing on "Investment in Sustainable Development," coinciding with the UN's COP28 conference. This special edition of the forum will be held on December 6-7, 2023, at the iconic Habtoor Palace in Dubai, following the forum's string of successful in-person editions across the globe.
The CC Forum, sometimes referred to by journalists as the "green Davos," has a history of high-profile gatherings, including events in London, which received a royal greeting by HM Queen Elizabeth II, and in Monaco under the patronage of HSH Prince Albert II. The forum has become a pivotal platform for global investment funds, family offices, venture capital firms, ultra-high-net-worth individuals, senior government officials, and members of royal families to engage in meaningful dialogue.
The forum's agenda is set to address a multitude of pressing issues, including climate change, government strategies for sustainability, clean energy, impact investment, and the preservation of oceans. It will also cover emerging technologies, finance and fintech, healthcare, education, women empowerment, philanthropy, and social inclusion.
Previous participants of the CC Forum have been illustrious figures such as HSH Prince Albert II of Monaco, former UN Secretary-General Ban Ki-moon, Dame Jane Goodall, Stanley Johnson, Placido Domingo, economists Nouriel Roubini and Tim Draper, and HSH Princess Charlene of Monaco. The Dubai edition promises to continue this tradition of distinguished gatherings.
The event is not just about discussions and debates; it also offers a rich networking and cultural program, providing attendees with the opportunity to forge valuable connections. The highlight of the forum will be the traditional VVIP Investors' Gala Dinner & Awards Giving Ceremony, which will see heads of state, members of royal families, and international celebrities come together to celebrate and acknowledge significant contributions to sustainable development.
As the world grapples with environmental challenges and seeks to promote sustainable practices, the CC Forum stands as a beacon for change, encouraging investment and innovation in the pursuit of a greener future. The Dubai edition is poised to be a landmark event, furthering the dialogue on sustainability and showcasing the potential for investment in a sustainable future.