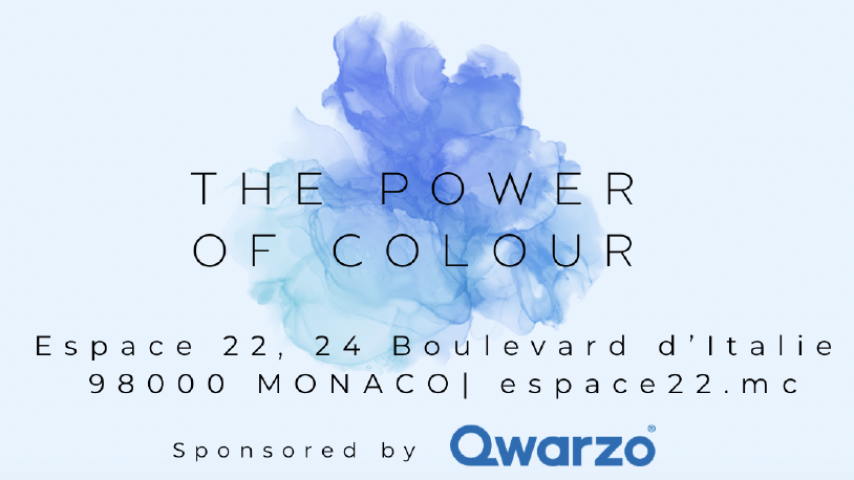 Monaco's renowned art gallery, Espace 22, is set to unveil its latest exhibition, The Power of Colour, a vibrant display of works from 10 globally recognized artists. Scheduled from 10th to 21st October 2023, the exhibition promises to be a visual treat for art enthusiasts, with a special Vernissage evening on 12th October from 6-9 pm.
The Power of Colour delves deep into the emotional and psychological nuances of colour in art. The exhibition, a melting pot of talent from Monaco, France, Moscow, Mexico, Dubai, London, and Amsterdam, offers a diverse range of interpretations of the theme. Each artist, using varied mediums, presents pieces that are not only visually striking but also evoke strong emotions.
Art, especially colourful art, is more than just a visual delight. Research indicates that vibrant colours can elevate mood, spark creativity, and enhance overall well-being. This makes The Power of Colour a unique opportunity for art lovers to invest in pieces that are both aesthetically pleasing and emotionally uplifting.
The exhibition boasts a stellar lineup of artists, including Susy Cagliero, Maja Kerin, Paola Montemayor, Akshita Lad, Maria Consuelo Mora Rico, Emilce Melano, NOGI Mosaic, Yiannis Alexiou, Dushi Morena by Alex, and Yulia Smirnova. Each artist brings their distinct style and approach, weaving together a rich and colourful tapestry of art.
Adding to the allure of the exhibition is the presence of Cecile Agu, founder of Riviera Fine Art. As the guest of honour, Cecile will grace the opening day with an exclusive ART TALK, sharing her expertise in art and jewellery on 10th October from 2 pm.
The Vernissage evening on 12th October promises to be a memorable event. Attendees will have the opportunity to view the exhibition up close, interact with the artists, and immerse themselves in discussions about art, colour, and creativity. Espace 22 will ensure a warm and inviting atmosphere with refreshments and engaging conversations.
This exhibition is made possible through a collaboration with Quarzo, a brand dedicated to enhancing life quality through sustainable practices and recycling. Their support resonates with Espace 22's commitment to enriching lives through art and sustainable living.
Espace 22 eagerly awaits your presence to celebrate the fusion of art and colour in this one-of-a-kind exhibition.