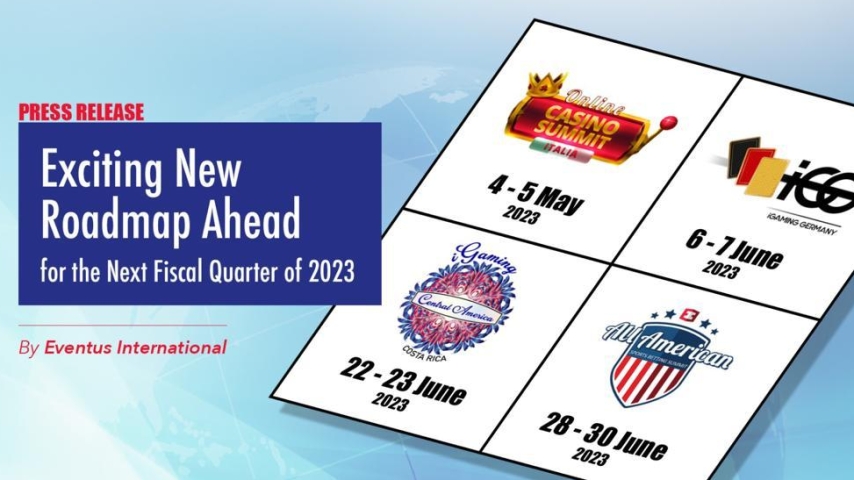 As a global leader in premier iGaming events, Eventus International provides delegates with premium insights and unparalleled networking opportunities at all their events. In the coming months, the iGaming community can expect debut and established events across the globe, combining different ideas, updates, and insights from leading iGaming experts. Industry stakeholders across Europe and the Americas should be sure to mark the following events in their calendars.
Online Casino Summit Italia 2023 | Rome, Italy
The European destination for Eventus International this year is the cultural hub of Rome, Italy. This historic city will serve as the location for the highly anticipated Online Casino Summit Italia (OCSI), scheduled to take place from 4 - 5 May 2023.
Online Casino Summit Italia 2023 is bringing together the brightest minds in European iGaming to explore topics such as iGaming in the Metaverse, and Artificial Intelligence in online casinos, as well as tips for navigating the latest regulatory changes in the region. These discussions, along with exclusive networking opportunities make this a must-attend event for stakeholders in Italian iGaming.
Website URL: https://www.eventus-international.com/ocs.
iGaming Germany 2023 | Munich, Germany
Following Rome, Eventus International visits the vibrant city of Munich, Germany, where the 3rd annual iGaming Germany (iGG) will be held from 6 - 7 June 2023.
The focus of this event is, Shaping the iGaming Industry of Tomorrow. With expert speakers tackling topics around balancing compliance and player satisfaction, creating content that appeals to local and international markets, and updates on iGaming taxes in Germany, there is no better event to get you up to speed with iGaming in Germany.
Website URL: https://www.eventus-international.com/igg
iGaming Central America | San José, Costa Rica
Journey across the North Atlantic Ocean where the next event is scheduled to take place in San José, Costa Rica from 22 - 23 June 2023. This cosmopolitan metropolis of Central America sets the scene for the Inaugural iGaming Central America (iCA) 2023.
With leading iGaming experts at the helm, the event presents unique opportunities for attendees to collaborate, network, and gain valuable insights into what is driving growth within Costa Rica's iGaming sector, which Latin American countries will be paving the way for iGaming in Central America and how iGaming companies should be engaging with their Latin American audience. With an emphasis on Connecting iGaming Leaders in Central America, iCA is set to contribute to the exponential growth of iGaming in Costa Rica and its surrounding areas.
Website URL: https://www.eventus-international.com/igaming-central-america
All American Sports Betting Summit | San Diego, America
The 3rd Annual All American Sports Betting Summit (AASBS) is scheduled to take place alongside the sunny beaches of San Diego from 28 - 30 June 2023.
The 2-day event is designed to provide participants with invaluable insights into the current gaming environment in the US market. Attendees will have the opportunity to engage in meaningful discussions relating to the present and future status of iGaming in California, how to further expand inclusion about gender diversity, and how stakeholders can better support each other through channelisation in America.
Website URL: https://www.eventus-international.com/aasbs
Join Eventus International on an intercontinental journey for insightful discussions, world-class exhibits, and networking opportunities that will open many doors. The Eventus Team looks forward to welcoming you to their world-class summits!
By: Staff Writer at Eventus International