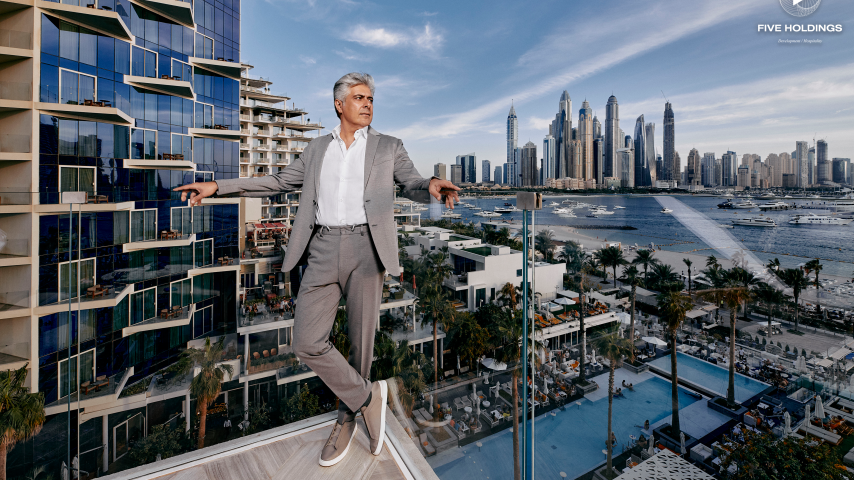 Dubai, 11 October 2023 – FIVE Holdings, the Dubai-based luxury real estate and hospitality conglomerate, has made significant strides in its global expansion strategy. The company, under the leadership of Founder and Chairman Kabir Mulchandani, has recently announced a series of strategic moves that underline its commitment to sustainable growth and its vision to be a global leader in the hospitality and entertainment sectors.
Acquisition of Universo Pacha
In a landmark deal valued at €303 million, FIVE Holdings has successfully acquired a 100% equity interest in the legendary nightlife entity, the Pacha Group. This acquisition has led to the division of the Pacha Group into two distinct entities, with FIVE Holdings assuming control of the Destino Pacha and El Pacha hotels, along with the nightclub division, excluding the Lío brand.
The Pacha Group, with its rich history dating back to 1973, is a stalwart in the Spanish hotel and nightclub industry, boasting iconic establishments such as Pacha Ibiza and Destino Pacha Ibiza. The acquisition includes a range of assets, including the Pacha Nightclub, Destino Pacha Hotel, El Hotel Pacha, Toy Room Club, and WooMoon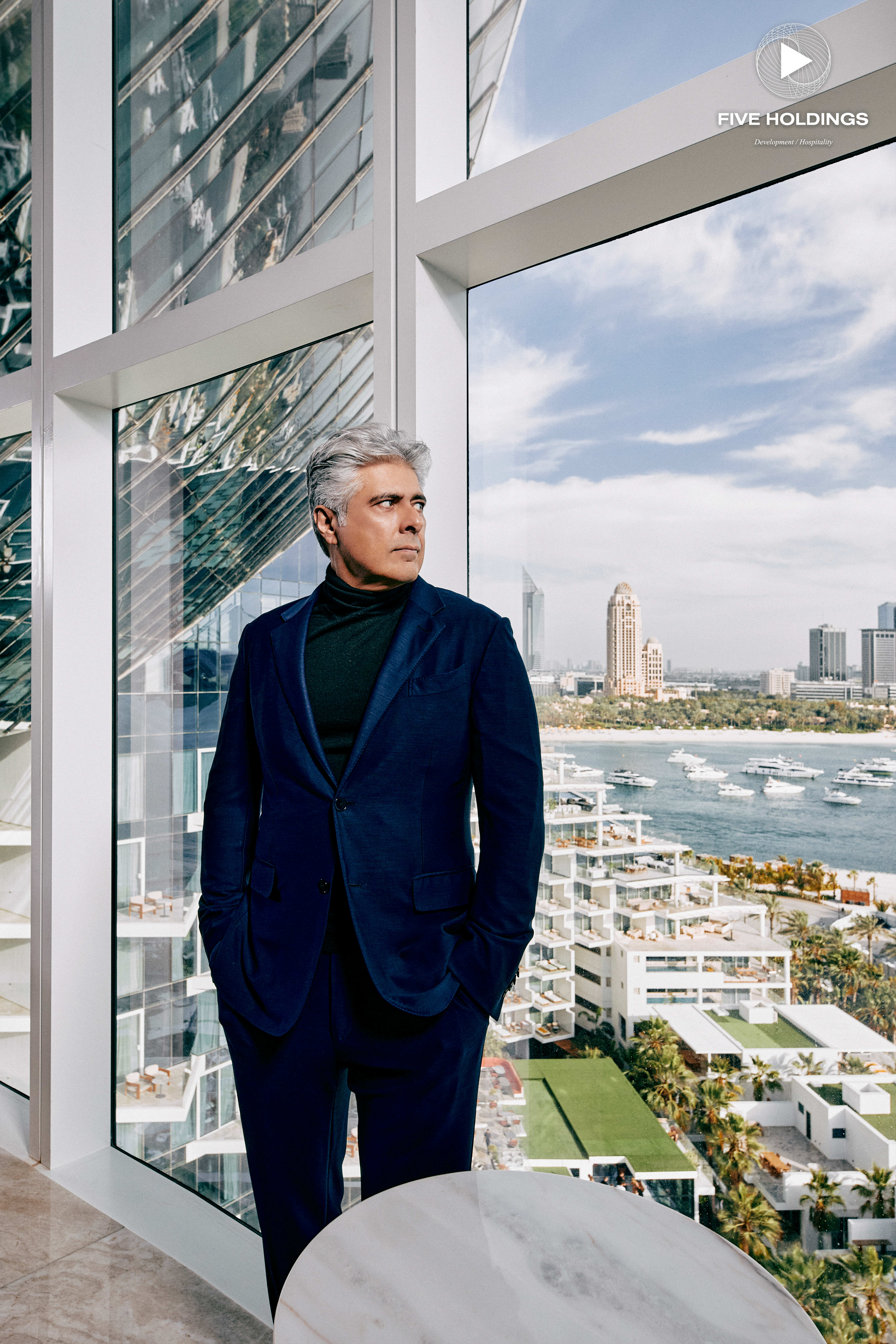 Storytellers, as well as globally registered trademarks such as the brand name "Pacha" and its distinctive cherry logo design.
This acquisition represents a strategic investment in an iconic brand and aligns with FIVE Holding's visionary approach to expanding its presence in the global hospitality and entertainment sectors. The Pacha Group, under its parent company Universo Pacha SA, has been a trailblazer in the industry, and FIVE will leverage its remarkable success for future developments over the global entertainment landscape.
Sustainable Finance Initiatives
FIVE Holdings has also made its debut on the Nasdaq Dubai with the listing of a USD 350 million Green Bond. This listing marks FIVE's inaugural appearance on the region's premier international financial exchange, reinforcing its commitment to sustainable finance. The issued Green Bond, featuring a coupon rate of 9.375%, amounts to USD 350 million, with maturity set for 2028.
Furthermore, the acquisition of the Pacha Group was funded through the issuance of this Green Bond and a Revolving Credit Facility (RCF), reflecting FIVE Holdings' commitment to sustainable practices and responsible investment. FIVE's operational hotels in Dubai achieved a historic milestone in 2022 by becoming the first hotel chain in the UAE to operate entirely on renewable electricity, through International Renewable Energy Certification (I-REC).
A Commitment to Excellence
FIVE Holdings is not just about acquisitions and financial listings. The company has earned the distinction of being the world's only company to receive an 'A' rating for ESG within the ISS Corporate Rating universe. This achievement is a testament to FIVE's dedication to Environmental, Social, and Governance (ESG) practices.
To commemorate their achievements, Kabir Mulchandani, Founder and Chairman of FIVE Holdings, and Hamed Ali, CEO of Nasdaq Dubai and Dubai Financial Market (DFM), rang the market opening bell at Nasdaq Dubai. The ceremony was attended by other members of the FIVE group's senior leadership.
About FIVE Holdings
FIVE Holdings, Chaired by Kabir Mulchandani, is a vertically integrated real estate development and hospitality entity. The Group's focus on entertainment is driven by guests' expectations, preferences, and spending patterns. The Group organises experiential events in accordance with its guests' preferences and focuses its efforts on 'EATertainment,' which integrates high-energy entertainment with F&B and event experiences.
About The Pacha Group
The Pacha Group is a globally acclaimed lifestyle brand with a strong presence in various sectors such as music, leisure, entertainment, hospitality, and fashion. Celebrating its 50th anniversary this year, the Pacha Group is dedicated to sharing the essence of the Ibizan lifestyle with the world.