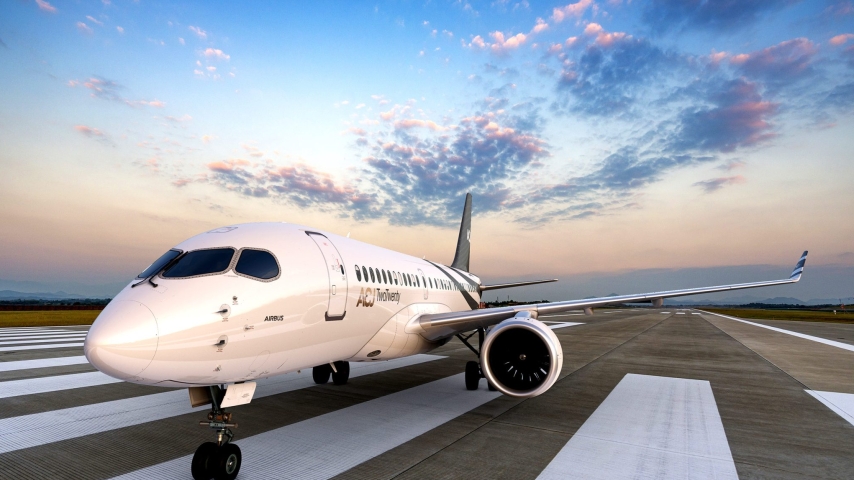 FIVE Hotels and Resorts is thrilled to announce the launch of Fly FIVE, a groundbreaking private jet experience, with the Inaugural Flight scheduled for 19th May 2023. This revolutionary venture is set to redefine luxury air travel by offering guests an unparalleled in-flight experience.

The ACJ Two Twenty Jet, registered as 9H-FIVE (pronounced "Nine-Hotel-FIVE"), will make its debut in Dubai, U.A.E., providing a select group of guests the opportunity to preview the innovative aircraft. Guests will be immersed in an extraordinary fusion of design, engineering, craftsmanship, and luxury, experiencing FIVE Hotel and Resort's newest home in the skies.

The 9H-FIVE boasts an array of unmatched features, including 16 seats, a dining table for 8 passengers, a Master Suite with a King-sized bed and shower, and in-flight music. From the moment they take flight, guests will begin to experience the unique 'Vibe at FIVE.'
An Exclusive In-Air Private Jet Experience will be a highlight of the Grand Unveiling event, which promises to be a memorable affair. More details about the event will be shared soon.
About Fly FIVE
Equipped with Pratt & Whitney engines, the FIVE ACJ Two Twenty features electro-chromatic window shades, full LED lighting, a fully equipped kitchen, non-stop streaming high-speed connectivity, and two ultra-large 55-inch screens. The state-of-the-art aircraft can accommodate up to 12 hours of non-stop travel with a full crew on board.
With the ACJ Two Twenty, FIVE has reimagined the pinnacle of sky-high travel. Mirroring FIVE's ground properties, the 9H-FIVE offers guests a fresh new in-flight entertainment experience, allowing passengers to dine, entertain, and rejuvenate in the most opulent and private environment with FIVE Flair.
For more information, visit https://comeplayfly.com.
About FIVE Hotels and Resorts
FIVE Hotels and Resorts ignites experiences through lifestyle hotels, gourmet dining, and exceptional nightlife. Celebrity-frequented FIVE Palm Jumeirah and FIVE Jumeirah Village are ranked among Dubai's top hotels on Booking.com and TripAdvisor, while FIVE Zurich has quickly become Switzerland's ultimate dining and nightlife hotspot. FIVE is known as a leading entertainment, music, and lifestyle destination, attracting discriminating luxury aficionados looking for an unforgettable experience.
www.fivehotelsandresorts.com for more details.
This article is protected under the copyright of Monaco Voice. Unauthorized reprinting, republishing, or rewriting of this content is strictly prohibited without explicit permission from Monaco Voice. Quotations from this material are permissible provided that a direct link to the full article on Monaco Voice is included.