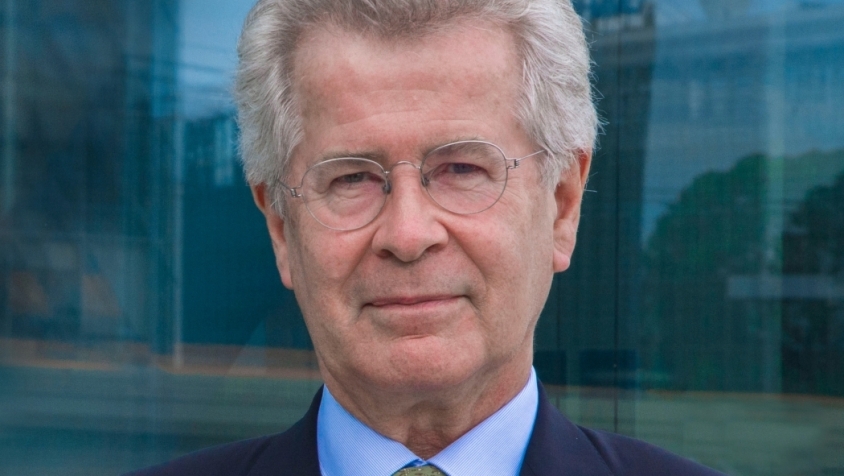 The Monaco Méditerranée Foundation (MMF) conference series is back with guest speaker Jean-David Levitte, former French Ambassador to the UN in New York then in Washington.
On Thursday, June 9, the Insitute member will be discussing "Europe facing the challenge of a world undergoing a brutal transformation" at 6:30 p.m. at the Salle des Arts at One Monte-Carlo Conference Center. The French-language event, sponsored by J.B. Pastor & Fils, Jutheau Husson, SBM, is free but attendees must register in advance via the MMF website. A cocktail will be offered at the end of the conference.
Levitte, 75, is a member of the Academy of Moral and Political Sciences and Chairman of the Board of the Geneva Council for Security Policy, and has had a remarkable diplomatic career including sixteen years at the Élysée as foreign policy adviser to three French presidents.
Prior to his role as diplomatic adviser and sherpa to president Nicolas Sarkozy in 2007 to 2012, he was was Ambassador to Washington during the Iraq War and Ambassador to the UN in New York, chairing the Security Council during the attacks of September 11, 2001, and negotiating the return of inspectors in Iraq in 2002.
From 1995 to 2000, he was president Jacques Chirac's diplomatic adviser and sherpa. Previously, he was Director General of Cultural, Scientific and Technical Relations of the Ministry, Director of Asia (he negotiated the peace agreement in Cambodia), Ambassador to the United Nations in Geneva, Deputy Director of the West Africa at the Ministry.
After entering the Quai d'Orsay in 1970, Levitte began his diplomatic career in Hong Kong and then in Beijing, before being called by President Giscard d'Estaing to join the Élysée from 1975 to 1981. He holds a law degree, a degree from Sciences-Po Paris and a degree in Oriental Languages in Chinese and Indonesian.
Previous discussions in the MMF conference series have included Professor Gilles Kepel speaking on "From the Middle East to jihadism in Europe" and Elias Murr, president of the Interpol Foundation, discussing "My life in service for the fight against terrorism."
Founded in 2004 by Enrico Braggiotti, MMF aims to promote the image of Monaco and holds a spot in the cultural and intellectual life of the Principality.