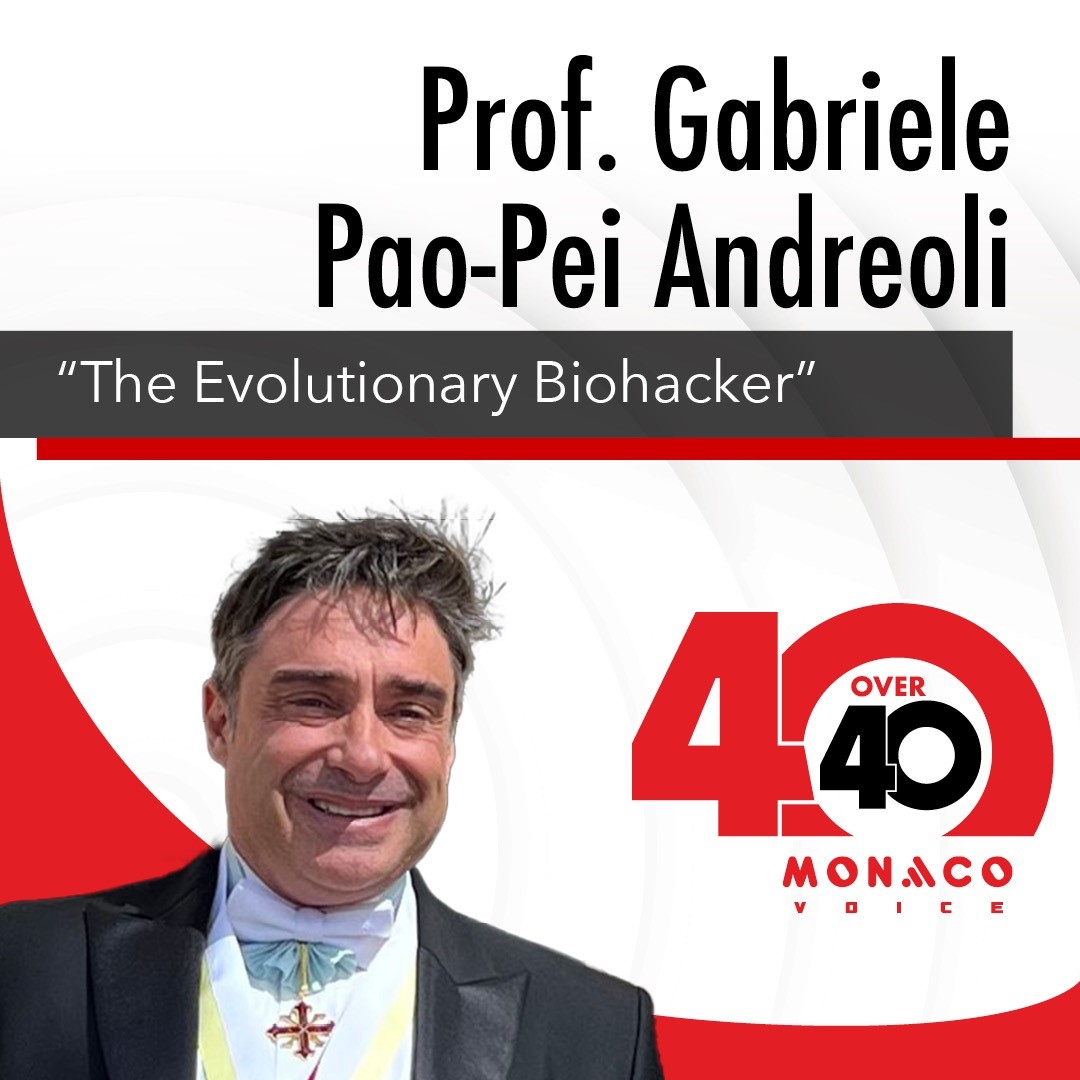 In the dynamic realm of advanced studies and technological innovation, Professor Gabriele Andreoli stands out as a remarkably influential figure. His exceptional contributions across a multitude of disciplines and sectors have earned him the prestigious Monaco 40 over 40 award, a testament to his expansive reach and lasting impact.
Professor Andreoli holds the esteemed title of Honorary President of the Institute for Advanced Studies and Cooperation. His role at the Institute positions him as a shining light in the global academic field, embodying a depth of knowledge and leadership that remains unrivaled.
But Andreoli's pioneering efforts go far beyond his academic pursuits. He is the founder of the World Changer's Summit, an influential platform nestled within The Pontifical Academy of Sciences in Vatican City. The summit convenes visionary global leaders at the pinnacle of their fields, cultivating a hub of exceptional minds eager to share their insights for a sustainable, healthier world. The synthesis of exceptional knowledge and cross-disciplinary networking fosters a new level of understanding and potential, marking a historic milestone for those committed to a positive global impact.
As a strategic advisor, Andreoli's commitment to unraveling the complexities of complex adaptive systems is clear. Cybersecurity and communications form the crux of his interest. In his scholarly and strategic endeavors, Andreoli has forged collaborations with a wide array of governments, agencies, and public and private institutions around the world, further bolstering his reputation as a visionary and change-maker.
Andreoli's extensive list of accolades includes recognition as a Knight Grand Cross of the Order of Prince Danilo I of Montenegro, and a Knight of Rizal in the Republic of the Philippines. Additionally, he was honored as a Knight of the Order of St. Gregory the Great by the Vatican State, which stands as further testament to his remarkable contributions and their far-reaching impact.
Central to Andreoli's mission is the potent concept of interconnectedness in the Information Age. He keenly acknowledges the transformative power of technology, the burgeoning metaverse, and the profound societal implications these carry. In an era of growing digital dominance, Andreoli advocates for enhanced vigilance against manipulation, cyber threats, and misuse of personal data.
A significant portion of Andreoli's work resides in the field of Evolutionary BioHacking. This innovative approach employs our understanding of biology and technology to optimize health, well-being, and performance. Andreoli's work empowers individuals to harness their own biology, drawing upon advancements in genetics, nutrition, and biotechnology. His strategies are formulated to foster longevity, antifragility, and adaptability - all vital traits for thriving in our rapidly evolving world.
Andreoli's path is far from that of a traditional scholar. Known as the "boy on the wall" from the 1990s youth cult series, Andreoli has transformed from his former persona as Simone. His story now transcends the television screen, showcasing his antifragility and adaptability as he navigates various life paths with relentless determination and perennial optimism.
Andreoli's rich tapestry of experiences and accomplishments has led him to his latest venture - authorship. His forthcoming book, "Evolutionary BioHacking," is set to be a groundbreaking contribution to the academic and intellectual community, offering practical guidance for individuals seeking to fully unlock their biological potential.
As a constant innovator, a catalyst for change, and a purpose-driven leader, Gabriele Andreoli holds a rightful place amongst the most distinguished global leaders. His ceaseless pursuit of knowledge, strategic advisories, and unwavering advocacy for digital sovereignty symbolize his formidable spirit, confirming his well-earned status as a Monaco 40 over 40 honouree.