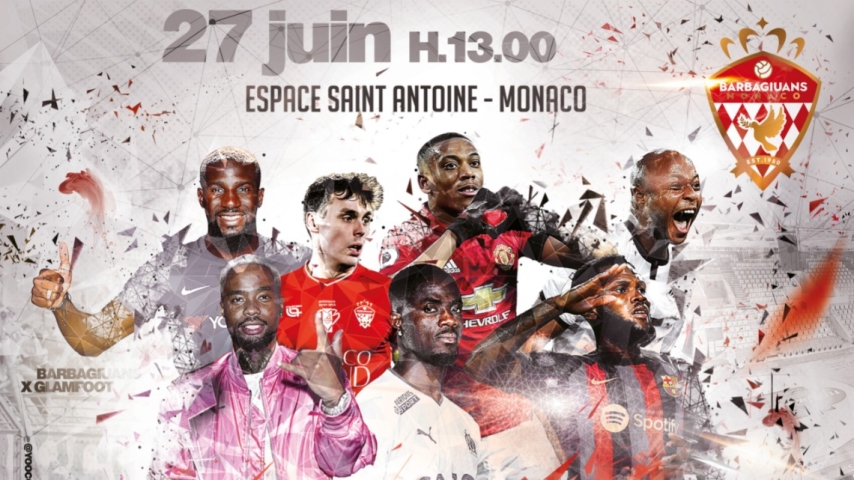 This year, Monaco's vibrant sports calendar is shining a spotlight on a fresh phenomenon, breaking the mold of traditional sporting events - the GLAM FOOT tournament. Not just an event, but a movement, GLAM FOOT converges the worlds of football and philanthropy, transcending the boundaries of the field to champion important social causes.
A Game-Changing Initiative
Monaco, a city long associated with esteemed sports events like the Rolex Monte-Carlo Masters and the Formula 1 Grand Prix, welcomes this change. 2023 marked the advent of the GLAM FOOT tournament, a unique fusion of sport and charity that bolsters a growing culture of social responsibility among athletes and the public.
Football for Good
GLAM FOOT, slated for June 27, 2023, at the Saint-Antoine venue in Monaco, is a five-a-side football tournament that aligns each kick, goal, and victory with a noble cause. The tournament, a joint endeavor by the "GLAM FOOT" and "Barbagiuans de Monaco" associations, brings together a galaxy of football stars like Anthony Martial, Tiémoué Bakayoko, and Louis Ducruet. These figures not only ignite the football pitch with their prowess but also kindle the spirit of charity among fans and fellow players.
Harnessing the Power of Influence
In addition to featuring renowned footballers, the GLAM FOOT tournament embraces the power of social influence. SISIK, a leading French influencer, will participate, channeling his wide-reaching online presence to advocate for the "Or Bleu" association. His involvement exemplifies the significant role that influencers can play in promoting charitable causes.
The Heart of GLAM FOOT: Philanthropy
The unique structure of the GLAM FOOT tournament sees each team representing a distinct charity organization. In this way, every game played, every goal scored, serves a higher purpose: to champion the work of these charities and raise funds for their noble causes. The tournament's organizers ensure that the event's proceeds are equitably shared among the represented charities. This approach ensures that the impact of GLAM FOOT resonates far beyond the final whistle, supporting the ongoing work of these organizations.
GLAM FOOT: A Future Legacy
With its inaugural event generating such a significant buzz, GLAM FOOT is expected to become a staple of Monaco's sports calendar. Its mission to create a synergistic relationship between sport and philanthropy has the potential to revolutionize the perception of sports events. As GLAM FOOT grows in popularity and scale, it will continue to illuminate the invaluable role that sport can play in fostering social impact, proving that every goal can indeed make a world of difference.