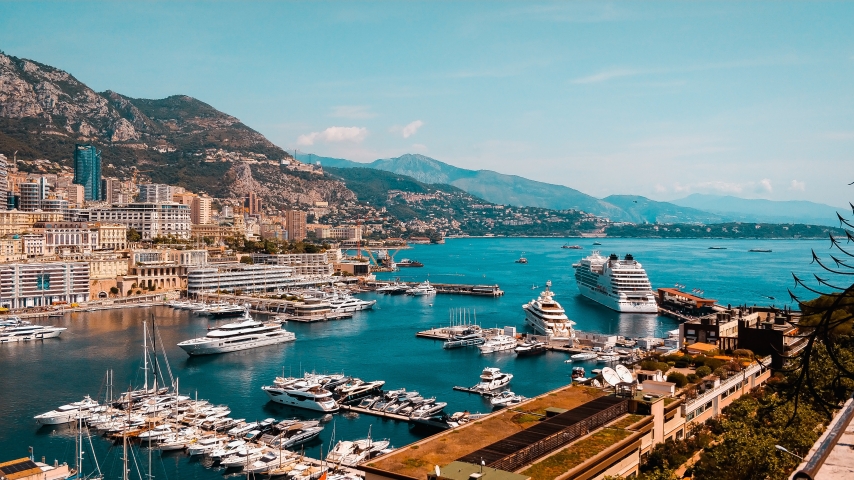 The third "Monaco Sustainable Finance" conference, a government initiative launched in March 2021, was held on Friday, June 16, and was headlined by the Government Counsellor-Minister of Finance and Economy, Mr. Jean Castellini. It zeroed in on the ever-important theme of health and wellbeing.
Previous events convened finance experts to discuss topics on energy transition and plastic, which hold high relevance to the Constitutional Reserve Fund (FRC). The FRC recently injected a $20 million investment into Lombard Odier IM's Plastic Circular fund, which is dedicated to combatting plastic pollution and promoting a more sustainable and circular plastic economy.
With the link between plastic, climate change, and human health becoming increasingly clear, it was only fitting that the third conference shifted its focus to wellbeing. This is in alignment with sustainable development goal #3 – health for all.
The health sector is constantly evolving and presents a myriad of investment opportunities. Given the increasing life expectancy, population growth, and prevalence of diseases, it is vital for finance sector investors to stay informed about the trends, advances, and opportunities in this field.
Endeavour Vision, a Swiss VC and growth capital fund, represented the finance sector. It presented its second fund, one of the largest worldwide in the Medtech sector. In a global market estimated between 300 and 400 billion with a growth rate of 5 to 6%, Endeavour Vision targets investments in technology and companies that have the potential to rank among the top three in their therapeutic field globally.
Dr. Vincent Picco, a researcher in the Stem Cells and Brain Tumors team at the Monaco Scientific Center, was warmly received by the investment managers. Dr. Dania Rubin, head of partnerships and resource mobilization at the technical cooperation department of the International Atomic Energy Agency (IAEA), a United Nations body, also attended the event. She discussed the IAEA's role in peacefully utilizing nuclear sciences and technologies for the benefit of human health.
Sandrine Sauval, the new Director of Monacotech, invited three start-ups from the incubator to present their solutions in the Medtech and Biotech fields:
1. Infineis, which has developed a personalized medical device that simplifies and secures intracranial surgeries.
2. Spheno, which combines 3D video solutions and biomimetics with 3D printing to replace human anatomical subjects used in university education and specialized training.
3. Coraliotech, a marine biotechnology start-up known in the Principality for its work in coral and medicine fields, presented its project to extend one of its fundamental research laboratories in Monaco.
The event brought together about sixty investment managers, including representatives from thirty financial entities. The AMAF was represented by Gérald Mathieu, who is responsible for promoting the location and ESG matters of the association. Laure Canas da Silva and Eric Tournier represented the Monaco Association for Sustainable Finance (AMFID).