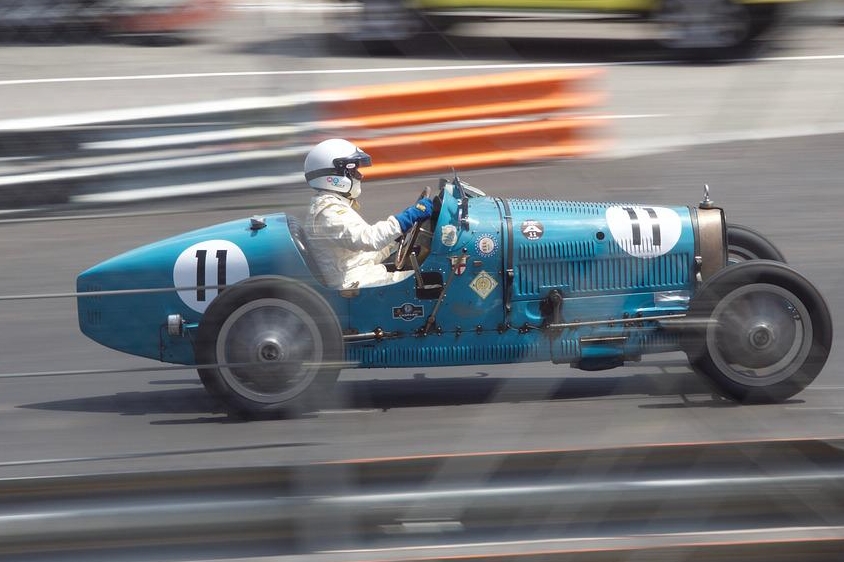 In the twenties of the last century Antony Noghès (founder of the Automobile Club de Monaco) decided to realize an ambitious project: create an automotive racetrack in the principality. The idea of holding a race in the city looked unachievable…
First of all, the urban landscape was not designed for a race track: the steps between the Quai des Etats-Unis and Quai Albert 1er, the cobblestones and tram tracks between La Condamine and the Casino. All this was a real problem for construction works.
The first Monaco Grand Prix
It took 2 years of hard work to install the racetrack. On the 14th April 1929, the first Monaco Grand Prix was inaugurated triumphantly by H.S.H. Prince Pierre aboard a legendary race car Torpedo Voisin.
Through the tight-and-twisty streets, narrow turns, breath taken view of the sea, speed and adrenaline. The race in the Principality had phenomenal success. The first race in the history of Autosport held in Monaco was won by William Grover-Williams, driving Bugatti Type 35B.
Big success
The number of drivers increased rapidly every year, from 712 in 1929 to 841 in 1930 and 910 in 1931, including 41 women.
The Grand Prix has been held continuously since 1955 and still runs over the same circuit from 1929. The race in the Principality of Monaco is considered one of the most dangerous in the world. Many elevation changes, tight corners and tunnel. It is the only Grand Prix in the world that does not adhere to the FIA's mandated 305-kilometre (190-mile) which is the minimum race distance for F1 races.
Monaco's Grand Prix is more than a race, it's also a public event, exclusive parties, mega yachts in the port and an international crowd of people. Annually the circuit de Monaco is used not only for the Grand Prix, but also ePrix and Historic Grand Prix of Monaco.
Almost 93 years Monaco's Grand Prix has been one of the most important, exceptional and prestigious automobile race in the world.