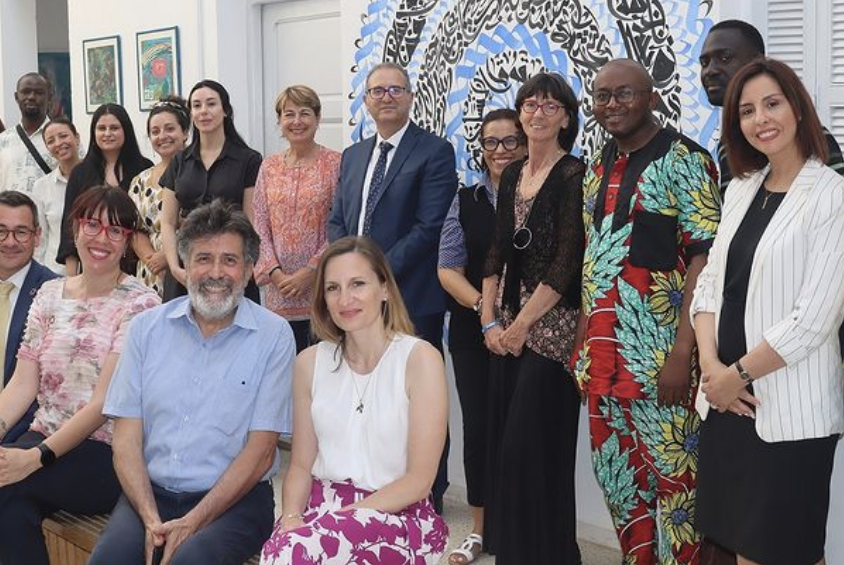 From July 3 to 6, 2023, a delegation from Monaco, led by Ms. Isabelle Berro-Amadeï, the Minister of Foreign Affairs and Cooperation, visited Tunisia. The purpose of their visit was to meet local partners and inspect the projects supported by the Monegasque Cooperation.
The working visit kicked off with Ms. Berro-Amadeï's participation in the Board of Directors of the MedFund. This trust fund, initiated by Tunisia, Monaco, and France, focuses on protected marine areas in the Mediterranean and is currently chaired by the Tunisian Minister of the Environment, Ms. Leila Chikhaoui.
Throughout her interactions with Tunisia's engaged civil society, Ms. Berro-Amadeï acknowledged the Mediterranean's pivotal role in various exchanges and partnerships. She highlighted "the Princely Government's commitment to women and youth entrepreneurship in the Mediterranean rim" and support for two initiatives bolstered by the Monegasque Cooperation. These include the J-Med project call for youth in the Mediterranean and the New Chance Mediterranean (MedNC) network, which supports 343 integration mechanisms for 52,000 youths in nine Mediterranean countries.
The Monegasque delegation also visited numerous local, international, and multilateral partners. The visits were in the realms of Decent Work Access (Shanti, Heritage Association for Solidarity Economy, UN-Habitat) and Education and Child Protection (Rafiq, Handicap International, Health & Psychology, SOS Children's Villages). Both areas are prioritized cooperation axes in Tunisia.
This trip also witnessed the signing of the third phase of the project for refugees and asylum seekers' employability in Tunisia. At the signing ceremony with Ms. Monica Noro, Representative in Tunisia of the United Nations High Commissioner for Refugees, the Minister of Foreign Affairs and Cooperation reiterated that "the inclusion of refugees and displaced people is a strong commitment of the Monegasque Cooperation for the period 2022-2024." One of the highlights of this visit was the exchange session with Syrian and Sub-Saharan refugees held at the Arab Institute of Human Rights.
Since 1993, the same year that Monaco joined the United Nations, Tunisia has been a cooperation partner of the Principality. A Framework Cooperation Agreement was signed between the two states in 2008, followed by a social domain agreement in 2017. Ms. Isabelle Berro-Amadeï recently invited her Tunisian counterpart to co-chair the 4th meeting of the Bilateral Foreign Affairs Commission between the two states in Monaco in February 2024.
The Monegasque delegation included Isabelle BERRO-AMADEÏ, Minister of Foreign Affairs and Cooperation, Selima BENSAID-LAKHOUA, Consul General of Monaco in Tunisia, Emilie SILVESTRE, Program Coordinator at the International Cooperation Directorate (DCI), Julien SIRI, Program Manager at the DCI, and Wanessa EL AMRI, Country Coordinator in Tunisia for the DCI.