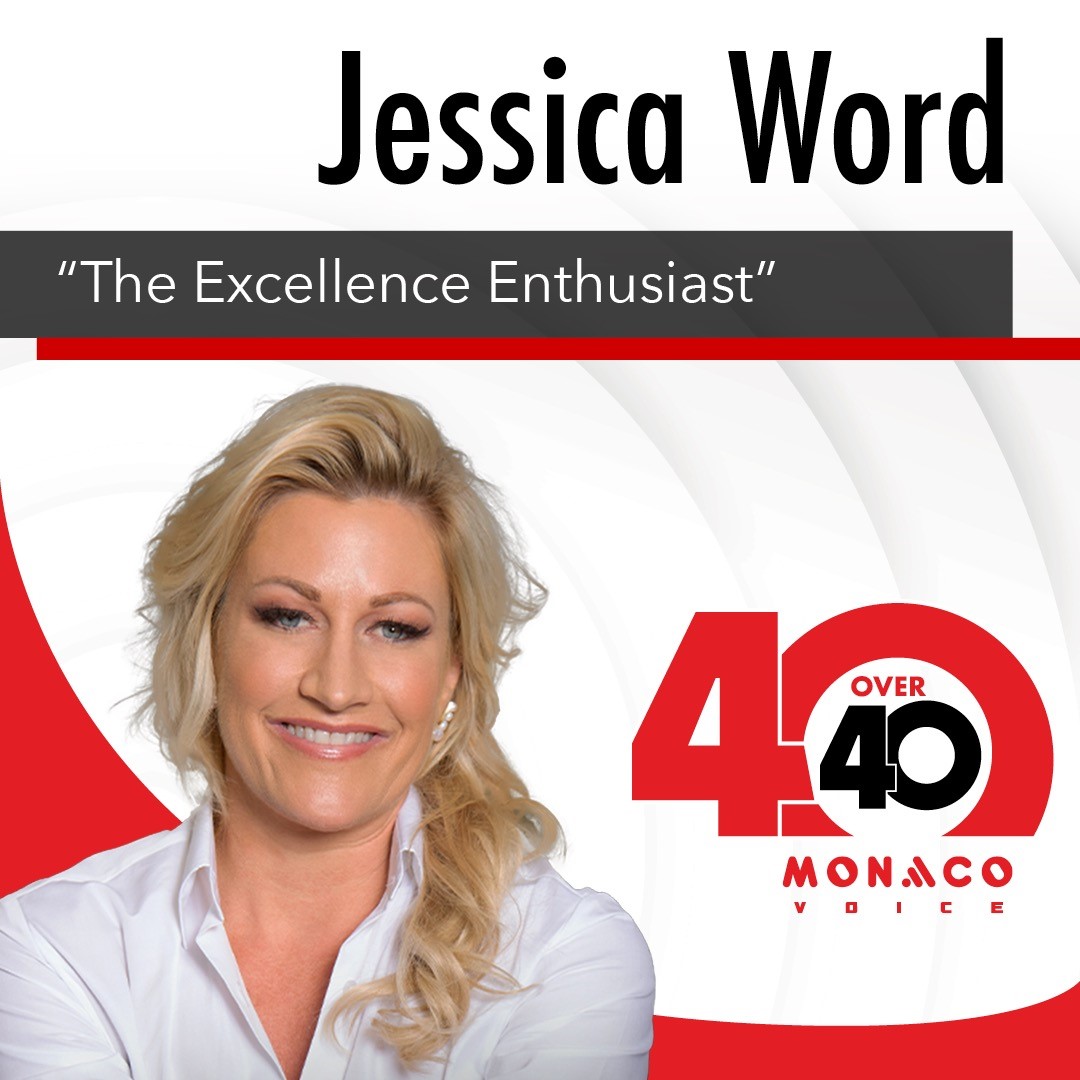 The luminary CEO of Word & Brown General Agency, Jessica Word, has been graced with the prestigious Monaco 40 over 40 award, an honor mirroring her towering stature as a warm, dynamic, and unparalleled leader. Jessica's career journey is a rich tapestry, interweaving her rare leadership acumen, tenacious pursuit of excellence, and her palpable positive influence within and beyond the insurance industry.
Jessica's voyage through the multifaceted universe of insurance began with humble beginnings as a mailroom clerk, soon graduating into a renewal specialist role with CHOICE Administrators. Along the way, she immersed herself in the diverse sectors of executive sales, claims, benefits administration, broker services, and finally executive management. With each role, she cultivated a deep, holistic understanding of the industry, which empowered her to spearhead transformative improvements, revolutionizing both broker and consumer experiences.
In 2013, Jessica ascended to the helm of Word & Brown, a role she performed with grace, humility, and dynamism for more than eight years. Her empathetic leadership style served as the heartbeat of small- and mid-sized Group Underwriting, Individual and Family Plan Underwriting, Product Management, Broker Services, Customer Care, and Plan Maintenance. Jessica's guidance acted as a catalyst for the organization's meteoric growth and success, firmly establishing her as a trailblazer in her field.
Jessica's devotion to excellence extends far beyond her corporate role. She is a passionate advocate for community enrichment, serving on the California Chamber of Commerce (CalChamber) Board of Directors where she helps shape the business landscape and stimulate economic prosperity. Her affiliations with the Center for Leadership at California State University, Fullerton (CSUF), the Orange County Chapter of the Connected Women of Influence, and her previous tenure as Vice President of Communications and Public Affairs for the California Association of Health Insurance Professionals (CAHIP) bear testament to her commitment to empower others and foster positive societal change.
Throughout her illustrious career, Jessica's unique blend of innovation, mentorship, and leadership has painted a beacon of inspiration for future leaders.
Her recognition as an Excellence in Leadership Development Honoree (for Innovation) by CSUF's College of Business and Economics and her role as a mentor for the CSUF Titan Women's Collective demonstrate her passion for nurturing the entrepreneurial spirit in senior-year women. Moreover, her contributions as a CEO panelist for the "Connected Women of Influence" event in 2019 further underscore her dedication to inspiring and empowering aspiring leaders.
Jessica's unwavering dedication to her family, her loving husband, and their children have been her fortress, grounding her as she navigated the tempests of her career. This resilience, coupled with her perpetual thirst for knowledge, have culminated in numerous accolades. Jessica was selected by the Orange County Business Journal (OCBJ) as one of its six 2022 honorees in the 28th Annual Women In Business Awards, and was acknowledged by the National Association of Health Underwriters (now the National Association of Benefits and Insurance Professionals, NABIP) with the J.A. "Jack" Ferguson Associate Company award for her outstanding support of the association, including service as lead for its first-ever Technology Committee. She also received recognition from CEO Today magazine as a health care CEO award winner, "Top Women in Benefit Advising" by Employee Benefit Adviser, and the Bronze Stevie® Award for Women in Business merely scratch the surface of her remarkable achievements. Her regular contributions to industry publications like California Broker, Employee Benefit News, and American Benefit Specialist have affirmed her position as a beacon of wisdom and innovation.
Jessica's educational cornerstone—a Bachelor's degree in Business Administration from California State University, Fullerton, coupled with her designation as a Registered Health Underwriter (RHU)—serves as the bedrock of her success. Yet, it's her relentless pursuit of excellence, her visionary leadership, and her profound positive impact that make her the embodiment of the Monaco 40 over 40 award. Jessica Word is more than an awardee; she is a globally acclaimed role model, a beacon of inspiration, and a living testament to the power of humble and resolute leadership.