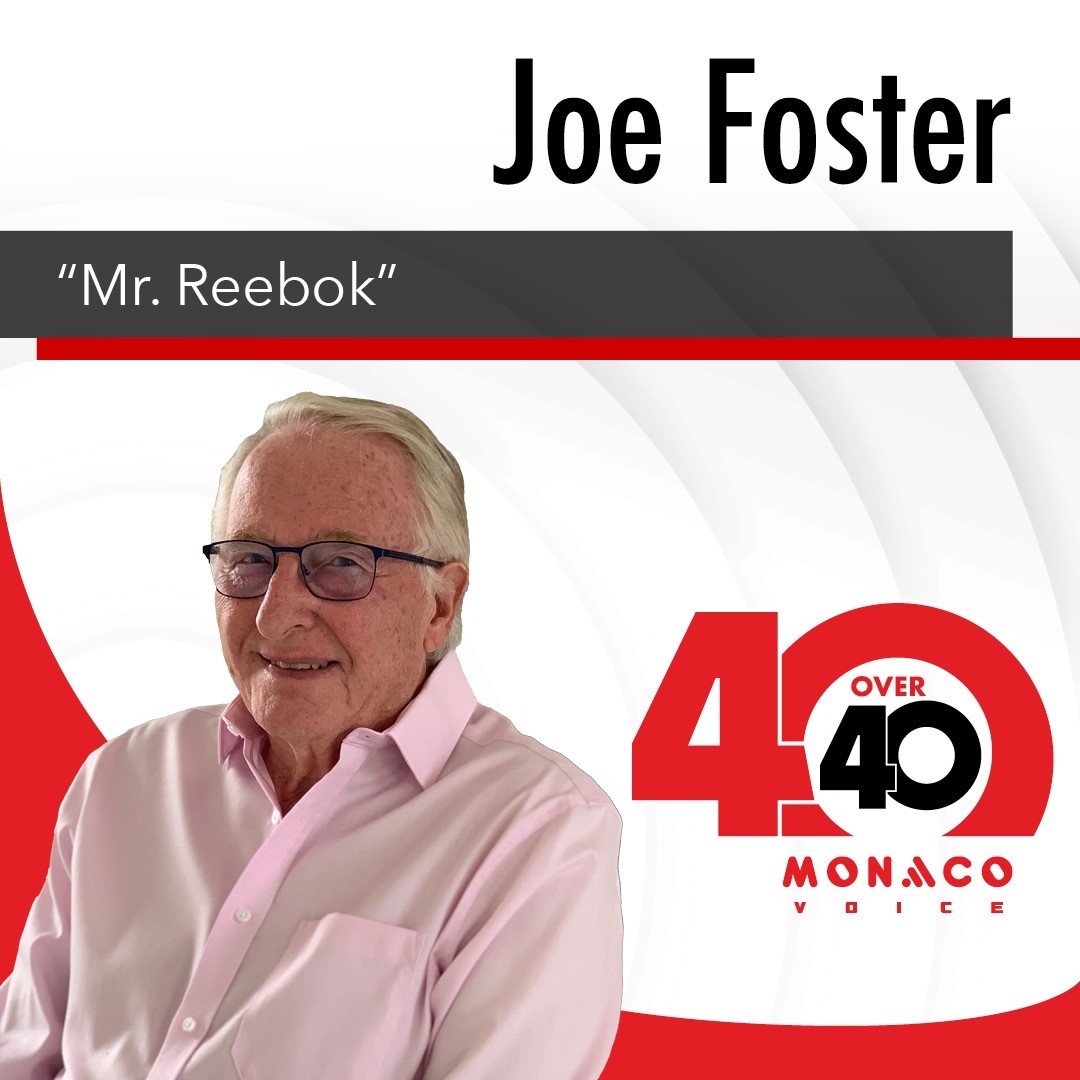 In the annals of business history, few names conjure the image of pioneering tenacity as distinctly as Joe Foster, the steadfast founder of Reebok. Having had the privilege of knowing Joe personally, I can attest that his remarkable journey from a humble beginning in Bolton, England, to the dizzying heights of global business success, is a testament to his vision, unwavering determination, and entrepreneurial spirit. I consider both Joe and his incredible wife Julie as friends, and despite his staggering success, Joe remains one of the most humble men I know. His extraordinary life and accomplishments were aptly encapsulated in his engrossing book, "Shoemaker: The Untold Story of the British Family Firm that Became a Global Brand."
In the book, Foster recounts his life journey and the creation of Reebok, which started as a small family business and grew into one of the world's leading sportswear brands. His narrative is more than just a riveting tale of business success; it's a rich tapestry of lessons that underscore the transformative power of a dream and the relentlessness to realize it.
The compelling story of Reebok's inception harks back to 1895 when Joe's grandfather, Joseph William Foster, created the first-ever spiked running shoes. Later, in the 1950s, following their grandfather's entrepreneurial steps, Joe and his brother Jeff revitalized the family business, launching a new brand called 'Reebok.' The rest, as they say, is history.
Foster's book is a masterclass in overcoming adversity and fostering innovation. His chronicle serves to inspire aspiring entrepreneurs worldwide, emphasizing the importance of adapting to changing market conditions, nurturing relationships, and, above all, remaining true to one's passion.
Notably, Foster's influence extends beyond the borders of his book and the realm of business. His work and accomplishments have been recognized on an international scale, culminating in his recent receipt of the prestigious Monaco 40 Over 40 award.
This award, aimed at honoring exceptional individuals over the age of 40 who have made significant contributions in their respective fields, holds great prestige. Joe Foster, with his incredible legacy in sports and business, fits perfectly into this narrative.
Foster's acceptance of this honor underscores his ability to continuously innovate, inspire, and make a difference, irrespective of age. His timeless entrepreneurial spirit serves as a beacon of inspiration for both contemporary and future entrepreneurs.
Moreover, Foster has been a firm advocate of empowering the next generation. Through his book, speeches, and mentorship programs, he's been imparting priceless business acumen to those poised to shape the world's future. His visionary leadership and influential role in molding young minds have earned him a place amongst the dynamic achievers celebrated by the Monaco 40 Over 40 award.
Foster's philanthropic endeavors further exemplify his commitment to making a positive impact. Among the many charities he supports, his philanthropy includes building a school in Africa, providing education and opportunities to underprivileged children. Through his generosity and dedication, Foster embodies the spirit of giving back, creating a ripple effect of change and empowerment.
In addition to his philanthropy and remarkable achievements, Joe Foster has exciting plans for the future. He is set to release a new book later this year called "How to Survive and Thrive in Business," a comprehensive guide that distills his wealth of knowledge and offers invaluable insights to aspiring entrepreneurs and business leaders.
When accepting the Monaco 40 Over 40 award, Foster's sentiment was one of gratitude, saying, "I'm honored to be chosen for such a distinguished list." His words reflect his lifelong commitment to inspire and uplift the next generation of entrepreneurs, recognizing the award as not just a personal accolade, but a testament to his enduring influence.
In conclusion, Joe Foster's life and work represent an enduring legacy that continues to inspire. His story, told through his book, his philanthropic efforts, and exemplified by his recognition through the Monaco 40 Over 40 award, is a testament to the indomitable spirit of entrepreneurship. His footprints are not merely imprinted on the shoes that bear the name of his company but, more importantly, they are embedded in the hearts and minds of those he continues to inspire.