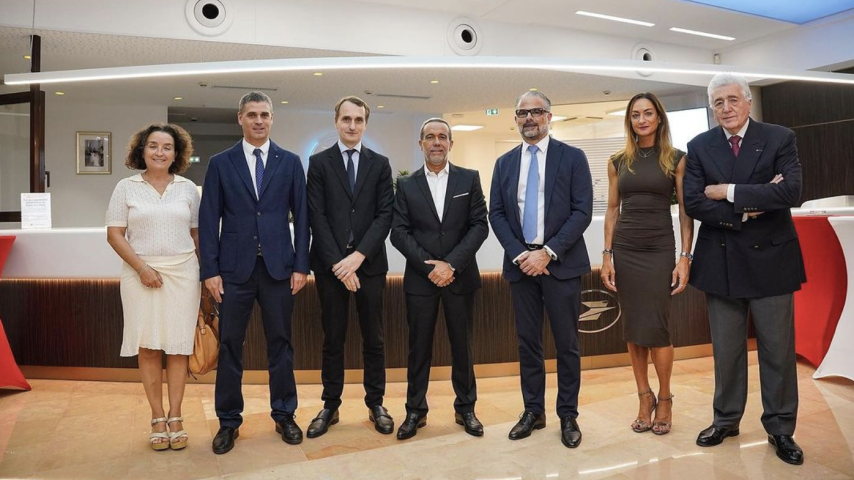 The newly renovated premises of La Poste Monte Carlo, located at the Palais de la Scala, were unveiled on Thursday, 28th September. The event was graced by Rémy ROLLAND, Director General of the Department of Finance and Economy, representing the Government Counselor-Minister of Finance and Economy. He was joined by Lara TERLIZZI-ENZA, Director of the Office of Stamp Issues, Anthony DE SEVELINGES, Head of Public Building Maintenance Service, Frank FEURRA, Director of La Poste de Monaco, and other distinguished personalities from Monaco.
The renovation, spanning an area of 230 m², focused on enhancing the customer reception area and the counter workspace. The primary objective was to improve lighting, acoustics, and optimize the ergonomics of the counter area. The Post Office at the Scala now boasts a completely revamped reception desk, which also includes a counter for people with reduced mobility. Additionally, the establishment has been equipped with automatic doors, ensuring easy access for everyone.
The layout of the office has been entirely reimagined to significantly enhance the public reception area and the workspace for La Poste de Monaco's staff. On average, the main Monte Carlo office (Palais de la Scala) welcomes around 250 clients daily.
It's noteworthy to mention that La Poste Monaco handles an average of 25,000 letters and 2,500 parcels for distribution in the Principality every day. Conversely, 16,000 items, including letters, parcels, and chronos, are processed daily for dispatch from Monaco.