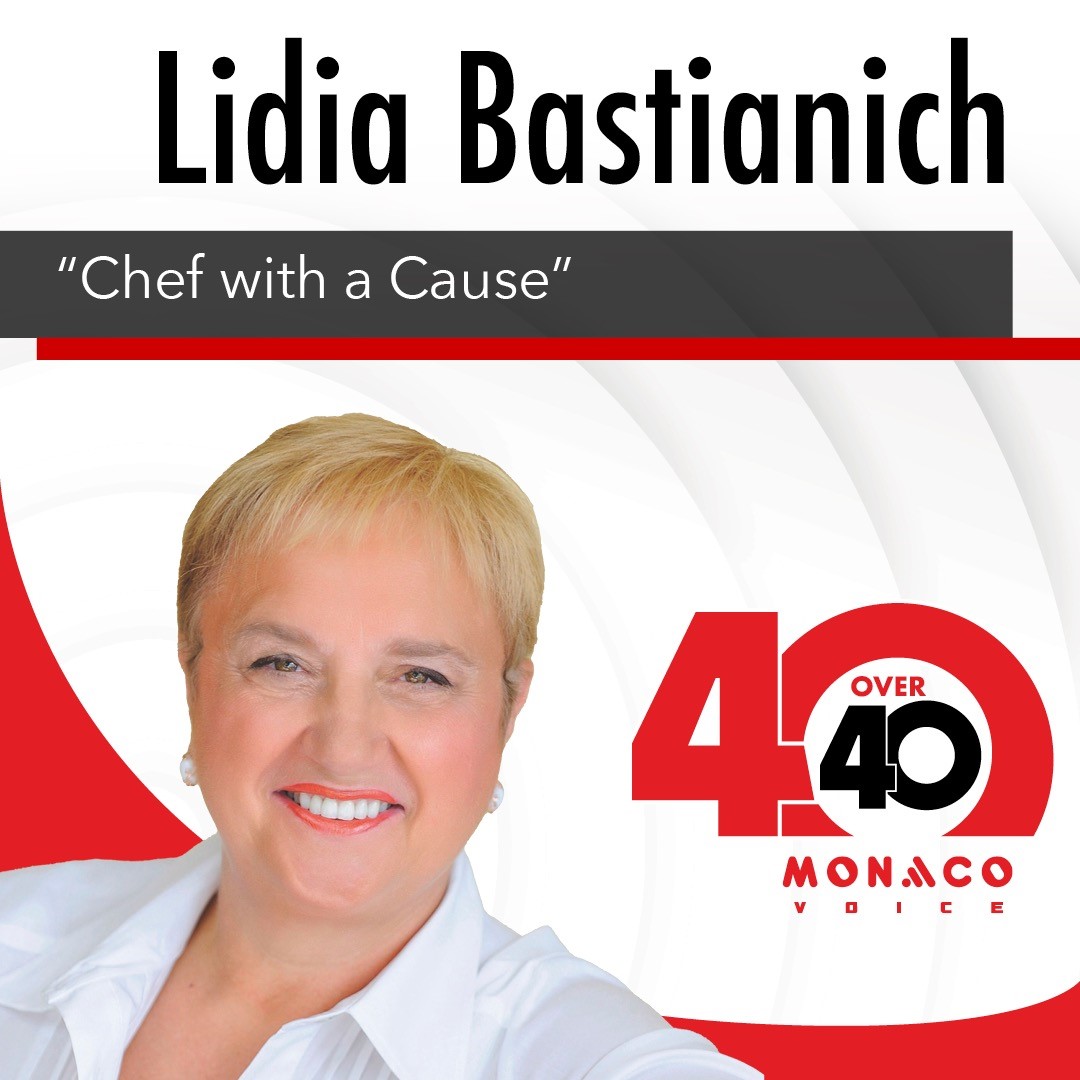 Lidia Bastianich, a name that resonates deeply in the culinary world, is more than a renowned chef and successful television personality. Hers is an inspirational narrative that perfectly captures the essence of the Monaco 40 over 40 award — a story of courage, determination, resilience, and grace in the face of adversity. A story that I've had the privilege to witness firsthand, for Lidia is someone I deeply admire and respect and have known for years.
Lidia's journey began on the Istrian peninsula, born into a loving family that valued food, sustainability, and seasonality. Here, on a farm, she learned invaluable lessons from her grandmother, Rosa, lessons that would later lay the foundation for her journey as a culinary maestro. Yet, her peaceful childhood was marred by the harsh realities of living under a communist regime. Stripped of their Italian heritage, Lidia and her family found themselves among the hundreds of thousands who fled Istria after World War II, in search of a brighter future.
Finding refuge in Trieste, Italy, Lidia's family endured a challenging transition. Their journey as refugees was fraught with peril and uncertainty, but amidst it all, Lidia found comfort and a sense of community amongst fellow refugees. This experience left an indelible mark on her, shaping her perspectives on displaced individuals. "Refugees are simply looking for a better life, a safe place to live and be with their families," she often says, her own journey standing testament to this belief.
Over time, with aid from the US Catholic Charities, Lidia and her family found their way to New York. It was here that Lidia's culinary journey took flight, influenced by her experiences and the diverse cultures she encountered. Her cooking style is a tribute to her grandmother, Rosa's farm-to-table approach, Aunt Nina's sophisticated techniques in Trieste, and the commercial cooking skills she acquired in a refugee camp kitchen.
Yet, success was not immediate. Lidia faced significant hurdles when opening her flagship restaurant, Felidia, in Manhattan. Despite the challenges, through sheer perseverance, Felidia opened its doors in 1981 and has thrived ever since.
For those who know Lidia, myself included, her unflinching tenacity is awe-inspiring. But what sets her apart is her boundless generosity. Whenever I have approached her to share inspiring words with someone in my circle who needs it, she has never hesitated. Always reliable, always ready to lend her support, Lidia's spirit is as generous as it is resilient. Her philosophy, "Sbagliando si impara—by making mistakes, you learn," is a testament to her grit and commitment to continual growth.
Lidia has also shown an extraordinary ability to maintain balance between her demanding career and her family life. For Lidia, the dinner table remains a place for gathering, sharing, and nourishing relationships.
To me and many others, Lidia Bastianich is more than an accomplished chef; she is an extraordinary woman — a beacon of resilience and a testament to the power of the human spirit. Often referred to as the "Chef with a Cause," her journey from a young girl in Istria, to a refugee in Italy, to a celebrated chef in America, is a powerful reminder of our innate capacity to overcome adversity and seize opportunities. Her dedication to supporting others extends far beyond the kitchen, as she continues to uplift and inspire countless individuals with her story. As an unwavering source of inspiration, Lidia is a worthy recipient of the Monaco 40 over 40 recognition.