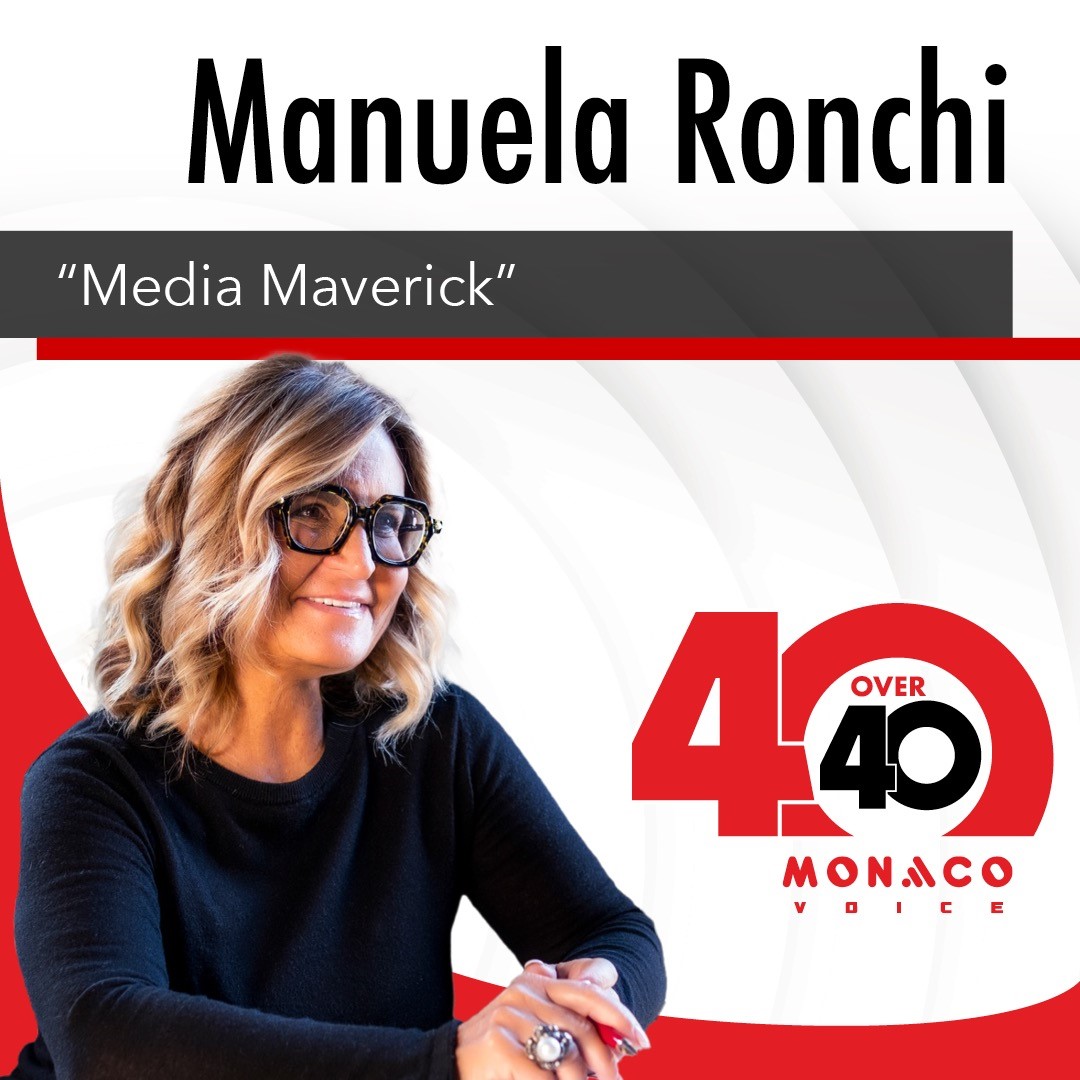 In the world of contemporary entrepreneurship, there are those who simply seek profit, and then there are individuals who place the true value of humanity at the core of their endeavors. Manuela Ronchi, Founder and CEO of Action Holding, Founder and shareholder of Dr Podcast, and a driving force behind innovative startups, unquestionably falls into the latter category. It is her unwavering commitment to the intrinsic worth of every individual that has not only set her apart but also earned her the prestigious honor of being named a Monaco 40 under 40 laureate.

Ronchi's entrepreneurial journey is nothing short of remarkable. At the tender age of 23, she embarked on a mission to redefine communication and language innovation in Italy and the United Kingdom. What began as a single company, Action, has since blossomed into a formidable holding company, overseeing a constellation of ten enterprises. Her fearless pursuit of innovation, insatiable curiosity, and an unshakable dedication to authentic relationships have been the cornerstones of her success.

But Ronchi's path to prominence was not paved with accolades alone. She cut her teeth as a Communication and Image Manager, representing some of the most celebrated artists and athletes. It was during these formative years that she honed her ability to nurture the public perception of luminaries like Luciano Floridi, Federico Buffa, and Marco Pantani. Her innate instinct to always speak the truth set her apart in a world often shrouded in artifice.

However, one of the defining traits of Manuela Ronchi is her uncanny intuition for innovation. In 2019, she partnered with Raffaele Tovazzi, Italy's first Executive Philosopher, to establish Action Media Ltd, an Italian media powerhouse based in London. Their relentless pursuit of novel communication paradigms led them to the realm of podcasts, a medium with unparalleled commercial conversion rates. Today, this endeavor has evolved into Dr Podcast, a prized asset within the Publitalia '80 product galaxy.

Yet, Ronchi's journey doesn't stop there. In 2020, she took the helm as the Head of Communication and Special Projects at Hyperloop Italia, bringing Elon Musk's hyper-fast capsule to Italy in collaboration with the visionary Bipop Gresta. Her ambition knows no bounds, as she tirelessly advocates for the infusion of a new technological culture to foster development.

In 2021, Ronchi etched her legacy in the corporate social responsibility landscape with the creation of Value in Action, Italy's first Benefit Consortium. Under her leadership, the consortium reinvests every ounce of profit into groundbreaking initiatives for corporate welfare. The jewel in its crown is "Champions For Change," a Sports Social Responsibility movement endorsed by the UN SDG Action Campaign. Through podcasts, video series, Tik Tok clips, and social media engagement, Ronchi is championing sports to reshape the aspirations of future generations.

It is no surprise that in 2023, Manuela Ronchi was honored by Forbes for the second time, having first earned her place among the 100 most influential female entrepreneurial figures in 2019. Her commitment to humanity, and ceaseless pursuit of innovation have not only contributed to the economic growth of her country but also serve as an inspiring testament to what one exceptional entrepreneur can achieve. In the world of business, she stands as a paragon of excellence, a pioneer who tirelessly champions the intrinsic worth of every individual. Manuela Ronchi, a name synonymous with progress and compassion, truly embodies the spirit of a Monaco Voice success story.