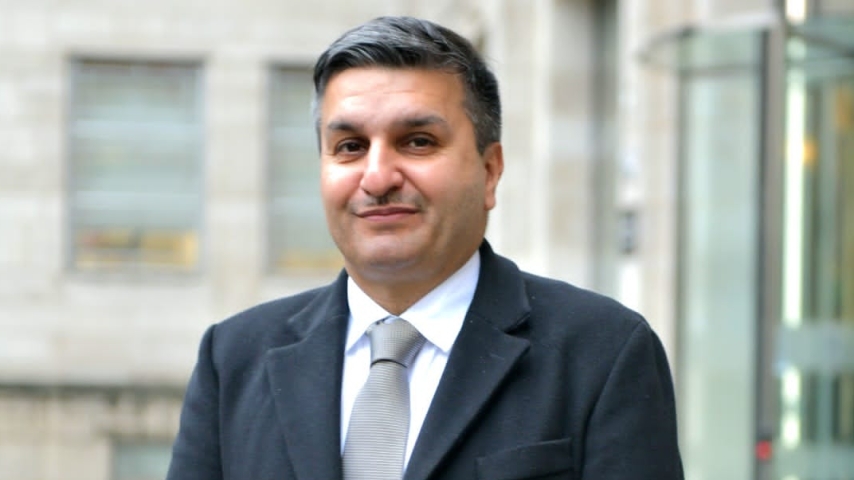 Superstar Renee Zellweger was just finishing a day's filming of Bridget Jones' Baby on the set of a giant studio complex when the quiet, dark-haired man passing by politely enquired: "Hello, how are you?"
The actress replied that she was fine and then asked him "and what do you do here?"
She was surprised by his response. "I own the place," he said.
No wonder she was taken aback. Frank Khalid hardly fits the bill of a movie mogul – there is no hand-rolled Havana cigar to chomp on, no glass of vintage brandy in hand. Instead, he cuts a relaxed, casually dressed figure, who would pass unnoticed in a crowd.
"Once she realised that I wasn't joking, we had a nice chat and then, as everyone was clearing up at the end of the day, she helped sweep the canteen floor. She couldn't have been more down-to-earth," he adds.
Zellweger clearly had an affinity with Franks's studio – she later made her Oscar-winning biopic Judy Garland there.
And now 54-year-old father of four Frank, who was born in Redhill, Surrey, England is aiming to make his film studios, in an uninspiring corner of London a short drive from Heathrow Airport, an even bigger player in the film world.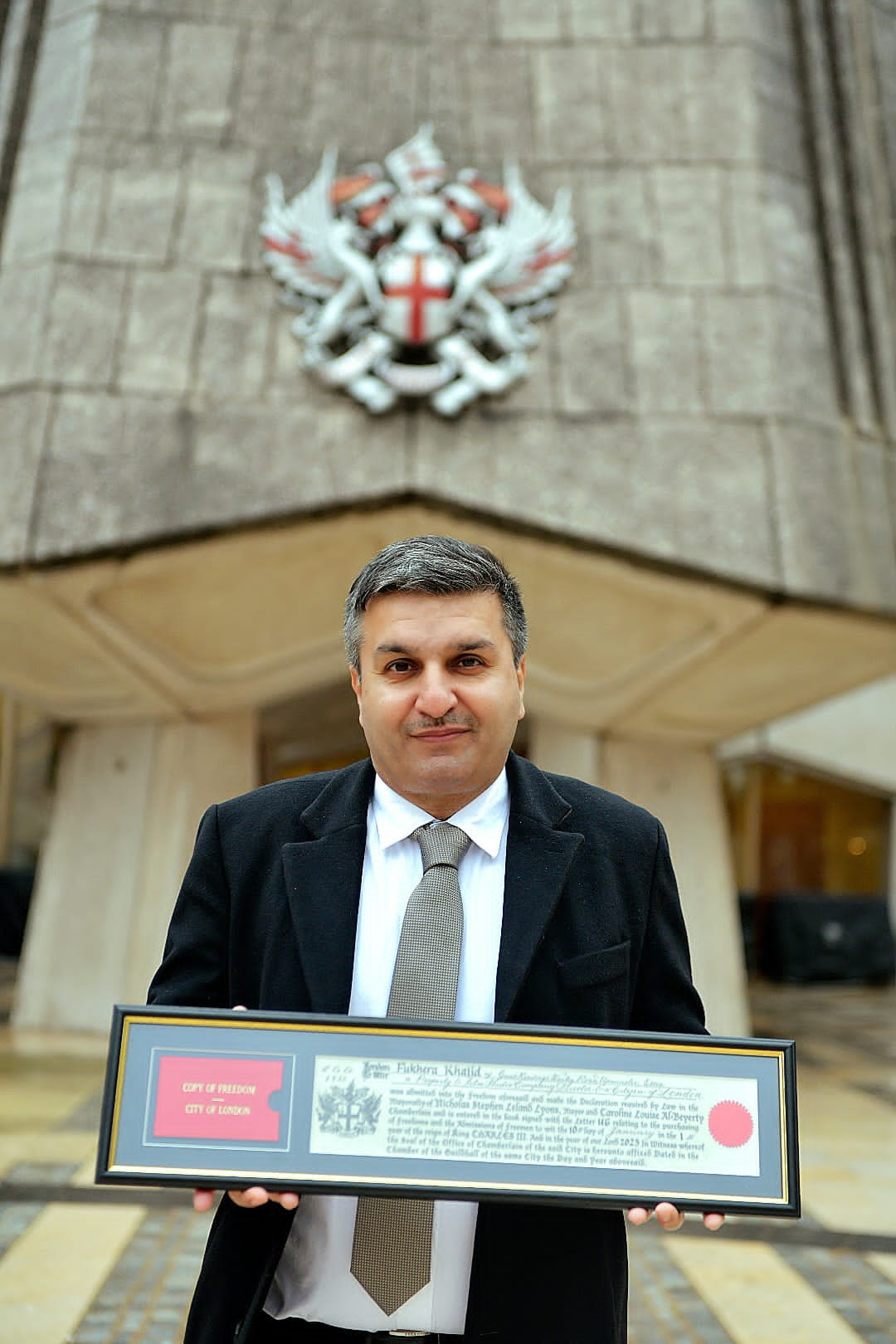 He already runs the vibrant West London Film Studios - housing six large indoor stages and 80 offices and workshops – and is about to open another state-of-the-art complex on what was formerly waste ground just across the road.
In addition to A-listers from the silver screen, television and the music industry, Frank recently met with a political A-lister, British Prime Minister Rishi Sunak, who invited him to a dinner for fellow-entrepreneurs at the swish Savoy Hotel in London's West End.
Once he got to chat with Mr Sunak, Frank was quick to appraise the PM about the new £23 million studio project that he hopes will keep Britain at the forefront of the movie industry.
Already, the list of stars who have been through the existing studio's doors is enough to fill a bumper autograph book.
Zellweger filmed her pregnancy scenes for her latest outing as Bridget Jones, with Emma Thompson as her doctor, on the fully-equipped set that comes complete with an operating theatre, intensive care ward with real life heart monitors and resuscitation machines, and even a morgue with a headless body on a mortuary slab!
It was here on the 'hospital set' that soccer legend Gary Lineker was once 'trapped' in a collapsing hospital bed for a Walkers crisps' advert.
Big screen stars who have filmed on the 3.2-acre site include Sir Anthony Hopkins in The Father, Mathew McConaughey in Guy Ritchie's The Gentlemen, Bradley Cooper and Sienna Miller in Burnt, Benedict Cumberbatch in The Imitation Game and Dame Helen Mirren in The Duke.
Television hits include the award-winning Killing Eve, the long-running detective series New Tricks, children's favourite Horrible Histories and every episode of Apple TV's smash comedy Ted Lasso starring Hollywood actor Jason Sudeikis, including series three which is due to air on March 15.
"It was a perfect location for Ted Lasso because the actors and crew only had to cross the road and walk for a couple of minutes and they could film the outdoor scenes nearby at Hayes and Yeading FC's ground in Middlesex," says Frank. "They could even park their cars there."
All the walls of the reception area are covered in messages of thanks from some major showbiz names, such as Emilia Clarke – Daenerys Targaryen in Game of Thrones. She made 2019 film Last Christmas there, and her note to Frank reads: "What comfort you kept us in on our shoot – best studio ever!"
Madonna, The Rolling Stones and Noel Gallagher are just some of the music giants who have shot videos at the studios.
"At any given time, there could be between 800 and a thousand people working here," says Frank. "They are not directly employed by me but by the companies who use the facilities here like the one which runs the hospital set-up."
Yet Frank only moved into movies by accident.
He explains: "I left school at 15 and started out helping in a food shop run by a relative and then moved into the cash and carry trade which expanded over the years.
"From there I branched out into the catering, restaurant and banqueting business. I heard that the disused film studios here were up for sale and thought they would make a great place to hold large-scale banquets and weddings.
"But then I had a problem getting the right planning approval. I had always loved films - as a kid I watched Star Wars and Clash of the Titans and movies like that - so I thought why not turn it back into film studios?"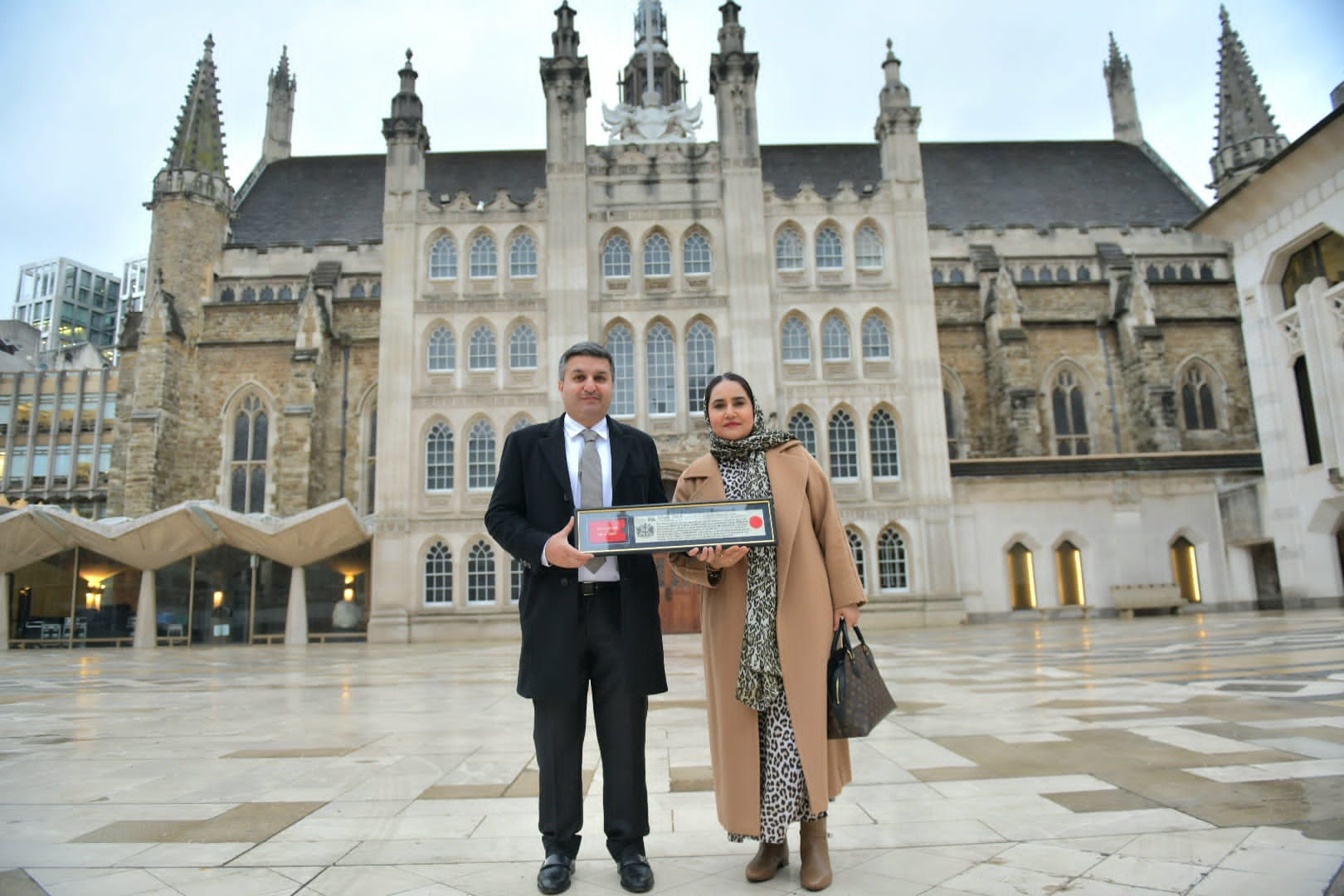 Frank expects his second studio to be even more successful than his current one.
"It has been described as the Rolls Royce of film studios in this country," he says proudly. "There will be four stages and the smallest of them will be larger than our biggest one here."
Alongside the new structure there will be a green, open space named after Frank's late father, Mohammed Ashiq Khalid.
"Perhaps one day I might become an actual film producer," he muses." If the right project with the right people come along!"
Frank, who lives in a village in Essex, was involved at one stage in a mineral water business with Hollywood star Mark Wahlberg and rapper P Daddy. "I stayed friends with Mark and when my daughter got married, he sent a filmed message wishing her and her husband all the best on the big day. He didn't have to do it, it's just the sort of guy he is."
Away from work he is a Chelsea fanatic and among the many Stamford Bridge players he knows, he became friends with French midfielder N'Golo Kante.
"We have been close for quite a long time and in 2018 I suffered a heart attack. I had to have a triple bypass and when he heard about it, N'Golo came to visit me at my home. What a good soul.
"I'd told him about my daughter's wedding and invited him but it looked as though he couldn't make it as it was during an international break, so he would be away with the French team.
"But he got injured and shortly before the big day he said he could come. I thought he will probably arrive and be there for ten minutes or so, but he stayed throughout. He's a class act."
One of Franks's children suffers from autism and he is deeply involved in charity work. So much so that he was awarded the OBE in the New Year's Honours List for services to Business, Charity and to the community in North London, and recently received the Freedom on the City of London, a ceremony he attended with his wife, Sajida Parveen Khalid.
But Frank does not forget his roots. He says: "When the studio stages are dismantled a lot of props and stuff are thrown away. It would end up in a skip or some landfill somewhere. So, I make sure it is rescued and goes to the school across the road for their woodwork lessons."
It saves the school money and Frank's industrious and hard-working late father would be proud his son is a chip off the old block.