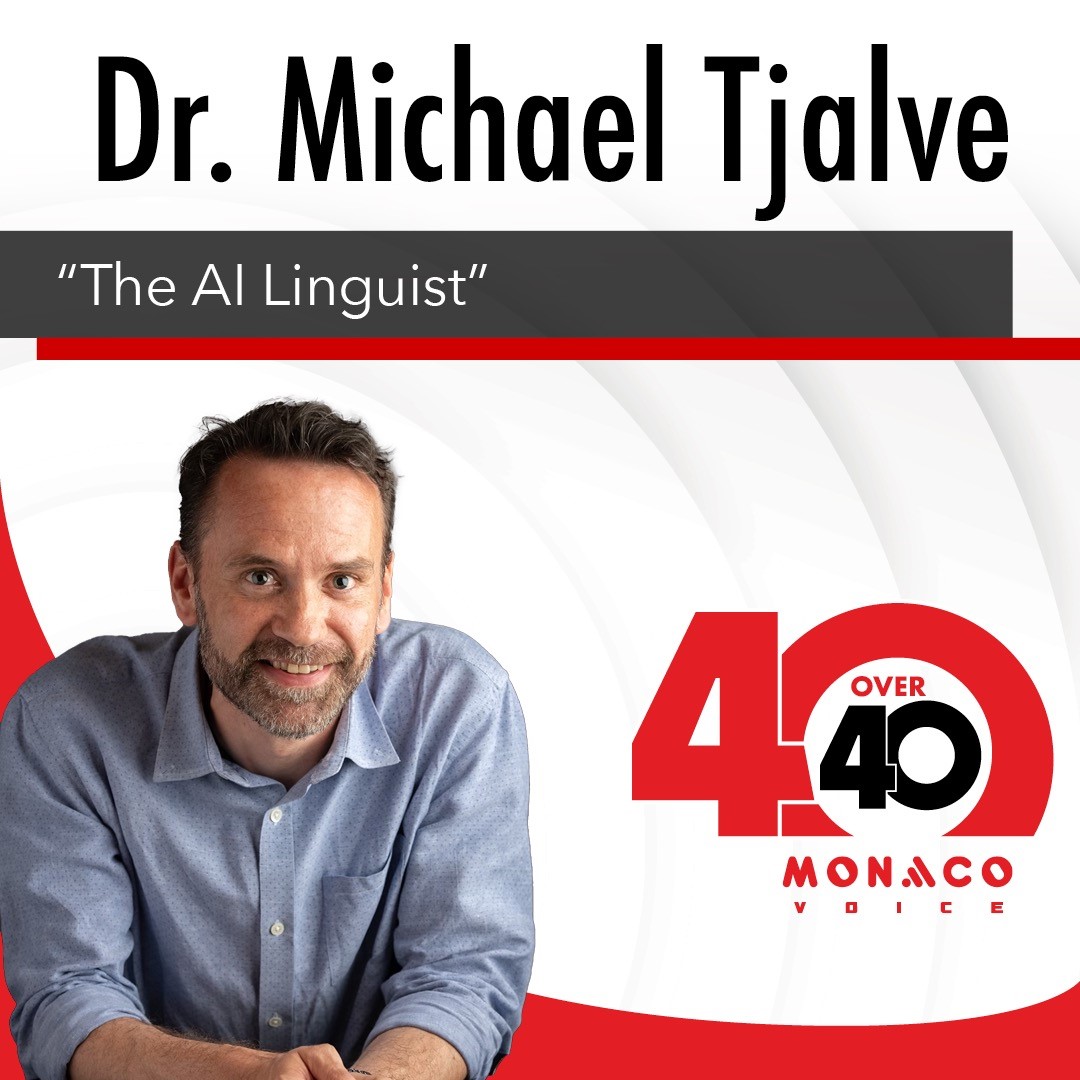 In acknowledging extraordinary accomplishments and enduring impact, we are proud to present Michael Tjalve as a Monaco 40 Over 40 laureate. For over two decades, Tjalve has been an influential contributor in the artificial intelligence (AI) landscape, showcasing a deep-seated commitment to harnessing AI for the betterment of society.
Bestowed with the fitting moniker "The AI Linguist," Tjalve exemplifies the essence of a linguist—immersing in the intricacies of language, understanding its structures, implications, and applications, and discerning how language shapes human interaction, cognition, and society itself. It is this passion for language that brought him to AI where he has since etched a unique place for himself in the technology sphere.
On the Tech for Social Impact team at Microsoft Philanthropies, Tjalve, as the Chief AI Architect, partners with global non-profit organizations and humanitarian entities. His technical leadership serves as a catalyst, scaling up the positive impact of these organizations and helping address some of the critical challenges our society is currently grappling with.
Beyond his role at Microsoft, Tjalve is nurturing future change-makers as an Assistant Professor at the University of Washington. There, he cultivates a deep understanding of AI's humanitarian potential and the necessity of ethical innovation among young minds. His hands-on expertise is grounded in his academic research which focuses on language as an interface to technology. His PhD from University College London, which offers a more inclusive approach to accessing the benefits of speech recognition, echoes this dedication.
Tjalve serves in a range of humanitarian capacities. As a Fellow of the Royal Society of the Arts, he propels efforts to elevate societal awareness of AI and its far-reaching impact. He also dons advisory hats at the Spreeha Foundation, endeavoring to enhance healthcare, education, and economic opportunities for underprivileged communities, with a special emphasis on the empowerment of women and girls. His acumen also benefits the World Humanitarian Forum's board, guiding them in technology utilization.
Tjalve's involvement with AI for social good transcends mere professional duty—it resonates as a deeply personal passion, rooted in humility and a desire to learn. He envisions a world where the benefits and opportunities of cutting-edge technology are equitably accessible, coupled with a thorough understanding of the risks and rewards of incorporating AI solutions into our lives.
Therefore, in celebrating Tjalve—"The AI Linguist"—as a Monaco 40 Over 40 laureate, we are honoring his unflagging commitment to progressing AI's role in social betterment, his profound academic contributions, and his inspiring ambition to enhance our world through technology. He personifies the spirit of this award, persistently pioneering a path towards a more equitable, inclusive, and progressively thoughtful future.