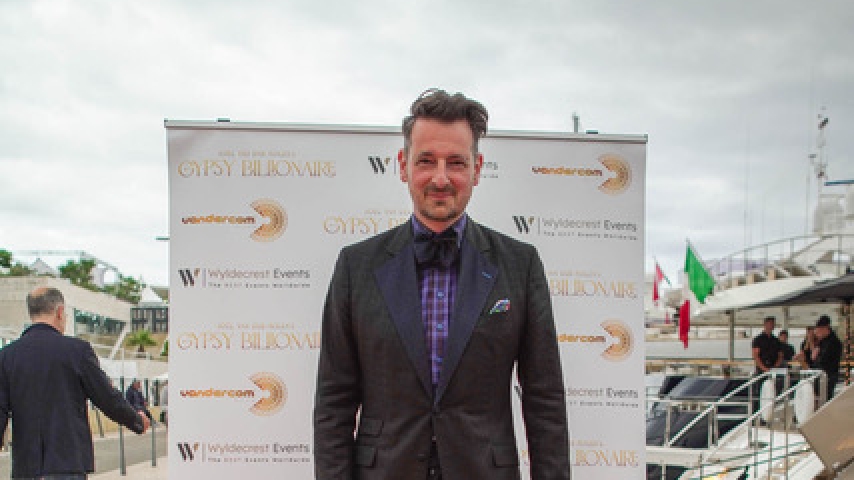 From stitching dreams in a humble tailor's workshop to weaving success stories on a global canvas, Michael Frackowiak's journey is anything but ordinary. Regularly globe-trotting, he creates bespoke suits for an upscale clientele, with Monaco emerging as a key destination, adding to his impressive roster that spans America, the Middle East, Germany, Spain, and his native Poland.
At 41, this Polish-born maestro of measurement has journeyed far from his homeland and planted roots in the UK, crafting an astounding narrative that began 19 years ago.
Michael, initially an electrical engineer and Master of Science, discovered his true calling lay not in circuits and wires but in threads and scissors. "I was that peculiar guy attending engineering meetings dressed in a bow-tie and suit," he recalls. His passion for fashion overpowered his engineering career, with a drive to create luxury attire rather than build gas pipelines.
Today, Michael's tailoring empire boasts studios in London's opulent Berkeley Square and Liverpool's historic Royal Albert Dock district. He caters to a diverse clientele, from corporate executives to sports stars like Roberto Firmino, the former Liverpool ace now in a lucrative deal in Saudi Arabia.
In Michael's world, power dressing is far from a worn-out cliché; instead, it's the essence of embodying authority and confidence. "Knowing when to don a suit is vital," he remarks. Michael believes that entrepreneurs should attire themselves based on the occasion and the message they aim to convey. "The right suit narrates the right story in the right context," he asserts.
According to Michael, his quintessential client is the CEO or the business founder – individuals blessed with resources but often short on time. These busy visionaries comprehend the impact of a powerful personal style, yet lack the time to chase fashion perfection.
An innovative touch that Michael brings to bespoke tailoring is custom linings, allowing clients to infuse their suits with personalized images or symbols, thus taking uniqueness to a whole new level.
Married to Marta, a GP, and father to their four-year-old daughter Nel, Michael seems set to stitch up the bespoke designer suit market.
And yes, he also hosts a YouTube channel, fittingly themed on style.
Michael's Triadic Color Code: Fashion Simplicity with High Impact
Michael Frackowiak urges entrepreneurs to merge simplicity with impact, employing a triadic color code. Here's a guide to his three favoured selections:
1. Class Elevated: Navy Blue, Crisp White, and Subtle Grey
Pair navy-blue chinos with crisp white sneakers and top it off with a subtle grey top. Navy resonates with authority, white promotes a sense of cleanliness and confidence, and grey adds that dash of sophistication. This combination guarantees you'll stand out for the right reasons.
2. The Professional Power: Charcoal, Burgundy, and Cream
Match a charcoal blazer with burgundy trousers and accessorize with a cream turtleneck. Charcoal grey instills a sense of weighty seriousness, burgundy manifests ambition and determination, and cream introduces a layer of elegance and balance. This perfect blend captures attention in any room.
3. Confidence and Creativity: Olive Green, Tan, and Navy Blue
Go creative and confident with an olive green jacket, tan shirt, and navy-blue jeans with matching shoes. Olive green symbolizes growth and innovation, tan gives off an approachable vibe, and navy blue solidifies your authoritative stance. This color blend showcases an energetic and adaptable entrepreneur.
Keep in mind, projecting your vision and personality isn't about extravagant logos or designer labels – it's about displaying your individuality through a well-thought-out and polished color palette.
Therefore, maintain simplicity and stick to Michael's effective triadic color code.