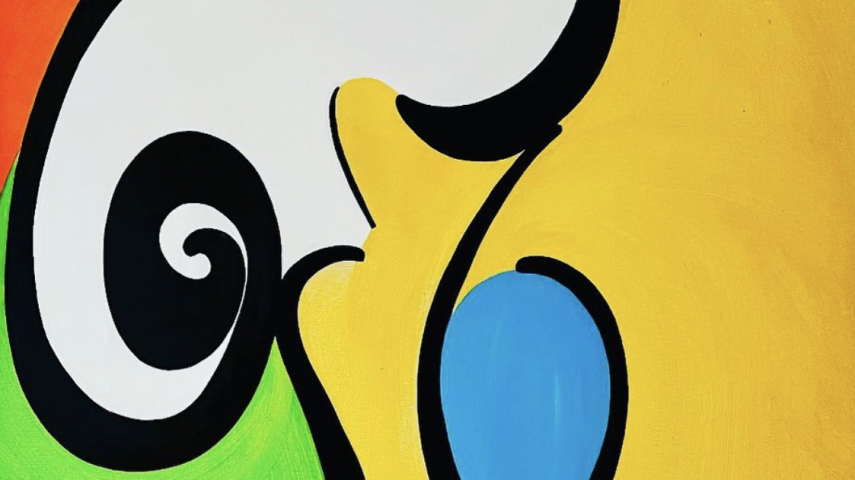 Monaco is set to host a new and exciting art exhibition by the artist Piotr Gonzaga Myszkowski that promises to take visitors on a unique and captivating journey. The exhibition, Mon Blanc, will feature 13 paintings and graphics that have been specially prepared for this event. Set on the stunning yacht Roby in the Port of Monte Carlo on April 27th as well as May 27th-28th, this solo show promises to be a must-see event for art lovers.

The exhibition is the brainchild of a talented artist who believes that life should never be boring. The artist believes that the events related to art should be surprising and exciting, not just for the visitors but also for the artist themselves. When the team behind the exhibition was considering the form of the exhibition, someone suggested that it would look best on a yacht. Initially, the artist burst out laughing but soon the idea took shape, and the art dealer Dominika Janiak from Monaco confirmed that the exhibition would indeed take place on a yacht.

Mon Blanc is a fascinating exhibition that employs white as its primary color to create a clean and free space where visitors can explore and discover the best version of themselves. This exhibition is unique in that it creates a space that is free from impurities, allowing the visitor to feel the impact of the artwork and the environment. Each work is different because the person who views it is different, and over time, they discover a completely different version of themselves.

The exhibition is a meeting of two elements, air and water, which come together to create an environment where art presides for two days on the yacht. The colors, lines, and shapes used in the exhibition are light, pure, and strong, and the use of white creates a sense of calm and serenity. Mon Blanc is a beautiful exhibition that offers visitors a chance to experience the power of art in a unique and unforgettable setting.

Monaco is no stranger to hosting art exhibitions, and Mon Blanc promises to be one of the most exciting and captivating events of the year. After last year's two group exhibitions, this year's solo show is set to be a game-changer, and the choice of the yacht Roby as the venue only adds to the excitement. If you are a lover of art and want to experience something truly unique and unforgettable, then make sure to visit Mon Blanc. It's an exhibition that promises to take your breath away.