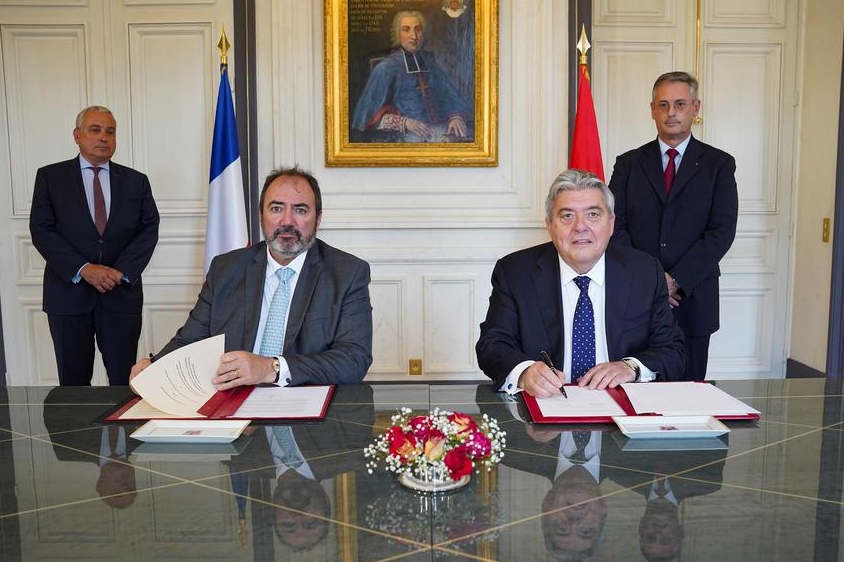 A new collaborative initiative between Monaco and France aims to establish a daytime mental health facility designed to assist children and adolescents suffering from psychiatric disorders. This center is scheduled to open its doors in September 2023 in Beausoleil, located in the Alpes-Maritimes department in the Provence-Alpes-Côte d'Azur region.
On Friday, June 23rd, the administrative agreement for this Franco-Monegasque children and adolescent psychiatry day hospital was signed. This ceremony, held at the residence of the Minister of State of Monaco, was attended by Pierre Dartout and François Braun, the French Minister of Health and Prevention. With the presence of Christophe Robino, Government Councilor-Minister of Social Affairs and Health, and Laurent Stefanini, French Ambassador to Monaco, the official announcement of the forthcoming opening was made.
Due to the overflow of patients at the specialized facilities in Monaco (Plati Center) and in the Alpes-Maritimes department, a decision was made in October 2018. This involved a partnership between the Monaco Department of Social Affairs and Health, the PACA Regional Health Agency, and the Lenval Foundation, culminating in the creation of a joint structure.
In preparation for this project, a 650-square-meter property was acquired by the Principality of Monaco in the municipality of Beausoleil. The establishment's renovation costs were co-financed by the parties involved.
From September 2023, the facility will offer comprehensive outpatient care for children and adolescents up to the age of 18. Many of the young patients will be dealing with behavioral psychiatric disorders that inhibit their ability to attend full-time schooling, even when accommodated.
With a final capacity of 35 places, the facility will reserve 17 spots specifically for children living or attending school in Monaco. This allocation responds to the needs of children and adolescents in the eastern region of the Alpes-Maritimes department and the Principality.
The venture represents a novel project, demonstrating the capability of both countries to conduct efficient and active health cooperation, all in the best interest of the patients.