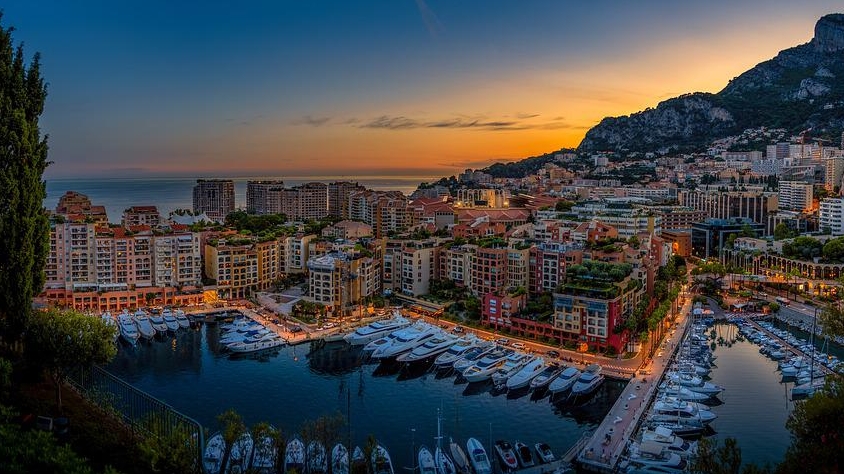 Monaco's small surface area of just 2.2 square kilometers creates a unique microclimate in the Principality. Narrow streets, cozy villas, viewpoints with stunning views of the Mediterranean coast. Even in such a small area there is an old town, a financial center and new modern quarters, where the world's top companies have their offices.
Monaco Voice explains to you how the Principality is organized, which area has the most expensive real estate, and which area has literally grown out of the sea?
Monte-Carlo
The most famous district, the heart of the Principality is Monte-Carlo. Here you will see the legendary Monte-Carlo Casino, the Hôtel de Paris, the Hôtel Hermitage, modern Monte-Carlo One and Métropole shopping center. Monte-Carlo property is the most expensive in the Principality of Monaco.
Monaco-Ville
Monaco-Ville (the Old Town, "the Rock") is a real open-air museum, heritage coming from the past. The rock Le Rocher divides the Principality into two parts: the Palace Square where you can enjoy panoramic views onto the Port of Hercules. On the other side, you will see the newest area, Fontvieille.
The main attraction is the Prince's Palace, built in the 13th century.The main attractions for tourists are The Oceanographic muséum and the Cathedral, where the main masses are held. You will also see Monaco's political and judicial institutions: the town hall, the government, the National Council (parliament of Monaco), the Municipal Council, the courts and a prison.
Fontvieille
Fontvieille is located in the west of the Principality. The territory is a business quarter of Monaco. Many companies have their offices here and also the biggest commercial center in Monaco is located in Fontvieille. This area appeared under the reign of Prince Rainier III. Almost all of its territory grew out of the sea. Construction work took around 7 years.
Guests of Principality, especially like the rose garden with a statue of Princess Grace. The Monte-Carlo Circus Festival is held in Fontvieille in Chapiteau de l'Espace Fontvieille, the Stadium Louis II is also located in the district. The Monaco Heliport, located right on the sea, provides a connection between Nice Airport and Monaco.