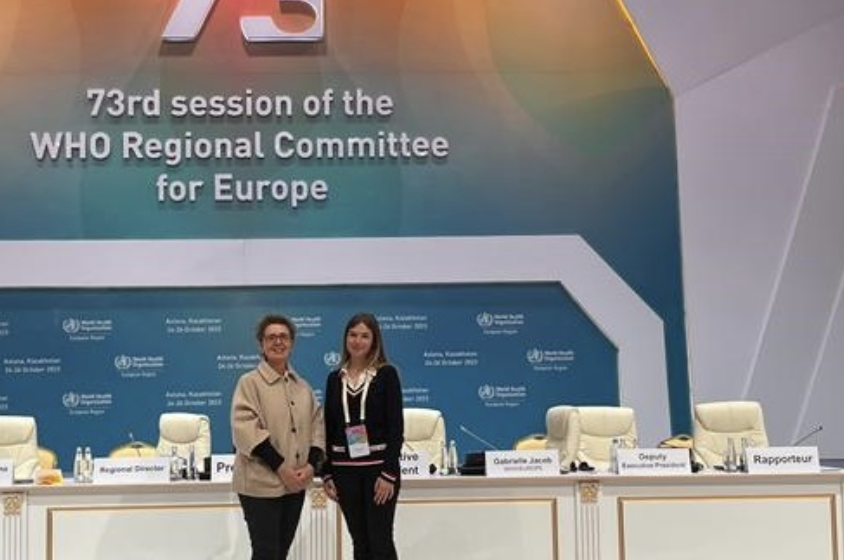 The 73rd session of the World Health Organization's (WHO) Regional Committee for Europe took place in Astana, Kazakhstan, from October 24 to 26, 2023.
Over the span of three days, delegations from the 53 member states of the WHO's European region convened. They were joined by representatives from partner organizations and civil society. The primary objective was to assess the current health situation across Europe and discuss the future direction of the WHO's Regional Office for Europe.
One of the standout moments from this session was the intense discussions concerning the health implications of armed conflicts, particularly in Ukraine, Israel, and Palestine. Dr. Hans Kluge, the Regional Director of the WHO for Europe, made a poignant call for peace, emphasizing that peace is the "most pressing remedy the region requires at present."
Several initiatives were presented to the Regional Committee during the session. These included strategies focusing on the health and well-being of both men and women, a declaration from the 6th Ministerial Conference on Environment and Health, and an action framework addressing healthcare and personal care staff.
Monaco's delegation, led by H.E. Ms. Carole Lanteri, Ambassador and Permanent Representative of the Principality of Monaco to the United Nations Office in Geneva, reiterated the Princely Government's support for this action framework. The framework aims to provide sustainable solutions to the challenges faced by healthcare and personal care workers in Europe. Furthermore, Monaco aligned itself with a statement made by Malta on behalf of the Small States Initiative. The Monegasque delegation also contributed to discussions regarding the governance and leadership of the WHO's European region.