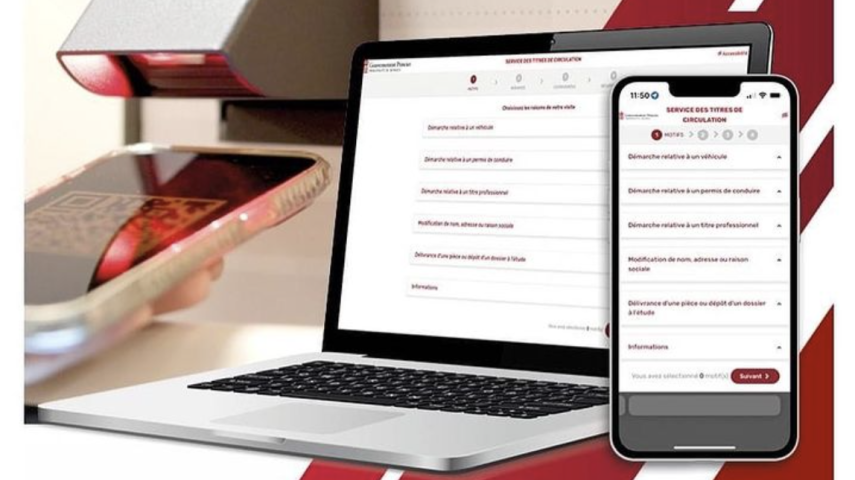 In a move to modernize and improve user experience, Monaco's Service des Titres de Circulation (STC) has launched a new online service for residents. Developed in collaboration with the Extended Monaco program, the Department of Equipment, Environment, and Urban Planning, and the Interministerial Delegation for Digital Transition, this digital initiative aims to simplify the process of obtaining duplicate vehicle registration certificates or driving licenses in case of loss or theft.
How Does It Work?
Residents of Monaco or those traveling abroad can now request duplicate documents online by visiting the relevant page on MonServicePublic.mc. The website provides a comprehensive list of required documents and useful information for the application. The link for the application can be found [here](https://monservicepublic.gouv.mc/thematiques/transports-et-mobilite/immatriculation-des-vehicules/perte-ou-vol/declarer-la-perte-ou-le-vol-d-un-certificat-d-immatriculation).
A Comprehensive Digital Experience
The new online service is part of a broader digital strategy aimed at providing a seamless experience for users. Available 24/7, the service can be accessed from a variety of devices including smartphones, computers, and tablets. Additional features include online payment options and real-time tracking of application status through the "My Requests" section on MonGuichet.mc.
Other Online Services
This is not the first online service offered by the STC. The department already provides a range of online services accessible in both French and English via MonGuichet.mc under the "Transport" section. These services include:
- Scheduling appointments for vehicle inspections
- Making appointments for other STC-related procedures
- Requesting a renewal of vehicle registration
- Exchanging a foreign driving license for a Monaco driving license
- Requesting a restitution of rights
Contact Information
For more information, you can reach out to the Service des Titres de Circulation at:
- Address: 23, Avenue Albert II, 98 000 MONACO
- Phone: (+377) 98 98 80 14 (Monday to Friday, 9:30 am to 5:00 pm)
- Email: circulation@gouv.mc
This initiative is a significant step forward in Monaco's ongoing digital transformation, offering residents a more convenient and efficient way to manage their vehicle documentation needs.