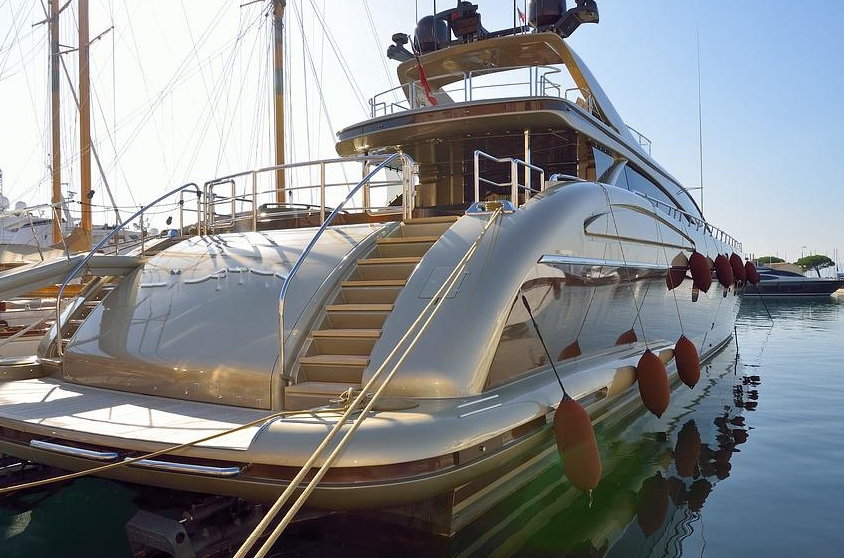 September is a very special time for the inhabitants of the Port Hercule in Monaco. It's the time when the most fancy yachts arrive in the port, when every day you can hear DJ sets from parties and presentations. This special period brings together the best of the yachting industry.
Principality of Monaco was always a prestigious destination for yachtsmen from all over the world. The Monaco Yacht Show (MYS) - is an iconic event not only for people from the industry, but also for fans of yachting and tourists, who want to enjoy the glamorous atmosphere of the Principality of Monaco. The truly unique event gives oppotunity to the guests to visit the world known superyachts, discover the industry in all of its many facets.
The Monaco Yacht Show (MYS) was launched in 1991 by the French entrepreneur Maurice Cohen as a very professional event for brokers. That time only superyachts over 20 m were allowed to take part in the exhibition. Over time, however, the show began to grow in popularity and evolved from a professional event into a public show that became the key event of the year for the entire yachting industry.
More than 125 yachts on display, by the most renowned builders and brokers in the market, over 580 exhibitors, including designers, naval architects, service providers, luxury brands, and luxury automobile companies. As well the show days are full of the events: private paties, press conferences and presentations. In 2015 the Monaco Yacht Show welcomed dozens of 80-meter superyachts in the Port Hercule.
In recent years, the show has extended its exhibition from the luxury sector: cars and motorcycles on the Car Deck: Aston Martin, Bentley, Lamborghini, McLaren, Mercedes-Benz.
The annual Monaco Yacht Show is organized under the High Patronage of His Serene Highness Prince Albert II of Monaco.