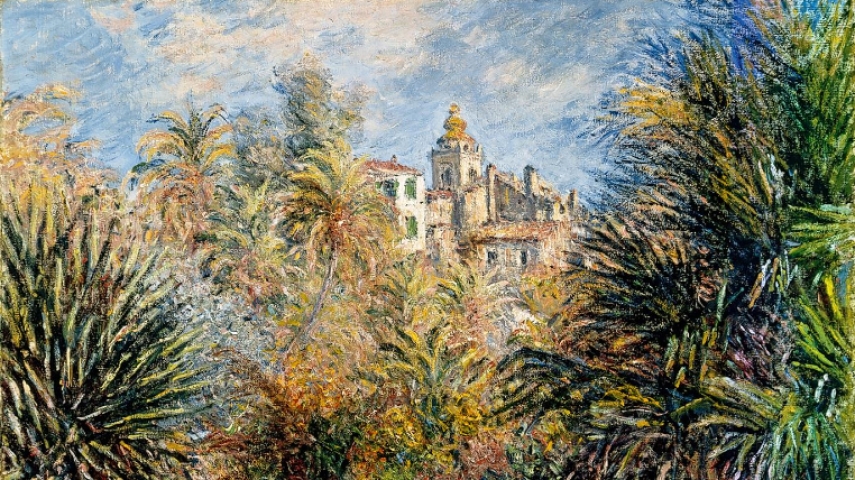 Mark your calendars for July 8th to September 3rd for an exhibition that'll have you living la belle vie right in the heart of Monaco.
This year's cultural rendezvous will spotlight Monet's lesser-known period, from 1883 to 1888, when he ventured along the Côte d'Azur, creating around a hundred dazzling canvases. Fret not, art connoisseurs, for this event promises to be the pièce de résistance of your summer soirées.
Picture this: it's 1883, and Monet, under the influence of his pal Renoir, hops on a train to Monaco, exclaiming, "This light is giving me trouble; I'm sure I won't get anything from it." Yet, little did he know, the Riviera's sun-soaked charm would transform his artistic approach forever.
Fast forward to today, the Grimaldi Forum has been working tirelessly for three years to bring together 95 masterpieces from 30 public and private collections worldwide. Among them, you'll find the impressive holdings of Paris' Marmottan Monet Museum and even Prince Albert II's very own treasures, including an enchanting 1883 oil painting of the Tête de Chien.
Art historian Marianne Mathieu and a team of local experts have retraced Monet's footsteps to better understand his journey along the Mediterranean coast. Expect new insights into the artist's creative process, as well as a few surprises along the way, like a never-before-seen view of the village of Dolceacqua.
Now, imagine yourself immersed in Monet's world, surrounded by the gentle sounds of the wind and rain, as you delve into his artistic evolution, from his earlier explorations of the Mediterranean to his legendary Water Lilies series. This one-of-a-kind exhibition will not only showcase the radiant beauty of the French Riviera but also reveal how Monet's time there inspired the rest of his extraordinary career.
So, there you have it, mes amis. This summer, indulge your inner art aficionado and let the magic of Monet whisk you away to the sun-drenched shores of the Mediterranean. À bientôt at the Grimaldi Forum!