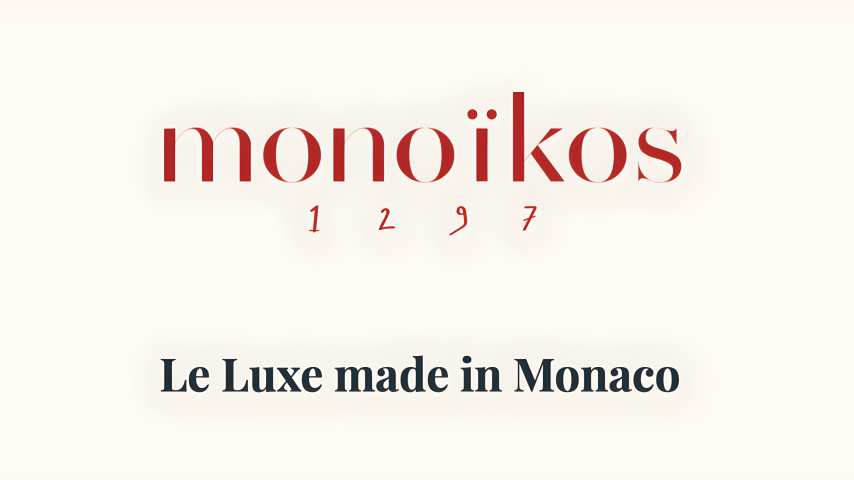 In the heart of Monaco lies a luxury house that embodies the essence of the Principality's rich heritage and commitment to sustainability: Monoïkos 1297. This Monegasque luxury brand is not just about opulence; it's about responsible, local, and ethical craftsmanship.
Monoïkos 1297 is deeply rooted in the traditions of a refined lifestyle. Through its designs and fragrances, it narrates the history of the Principality, intertwining its products with Monaco's historical, environmental, and charitable essence. This year, as Monaco commemorates the centenary of Prince Rainier III, Monoïkos 1297 pays tribute to the Circus, an art form dear to the Prince. The new collection features playful silk accessories inspired by the art of the circus, celebrating the 50th anniversary of the International Circus Festival of Monte-Carlo, an event Prince Rainier III held close to his heart.
But what truly sets Monoïkos 1297 apart is its dedication to eco-responsibility. The brand champions the unique skills of local artisans, ensuring that every product, from design to label, is crafted within a 250km radius of Monaco. This commitment extends to the quality of materials used, with a focus on noble materials, and the brand's dedication to fair and equitable wages. Every step of the production process adheres to strict social and environmental standards, aligning with the Principality's eco-responsible charter.
The raw materials are meticulously chosen, ensuring that each product meets the highest quality standards. Every item is unique, bearing the touch of the artisan who crafted it. From luxurious shawls made of cashmere and silk to elegant pocket squares and ties, each piece tells a story. The brand's interior fragrances, crafted in collaboration with a local artist, and porcelain collections capture the essence of Monaco's neighborhoods, making them perfect additions to any setting.
Behind the brand are two passionate founders, Leticia de Massy and Charlotte de Pariente. Their shared love for the Principality and a vision for authentic luxury led to the creation of Monoïkos 1297 in the fall of 2021. Their offerings, ranging from candles and porcelain to ties, scarves, and beach towels, aim to convey Monaco's rich heritage and environmental values.
The brand's collections are a journey through Monaco's iconic symbols and events. From exploring the emblematic neighborhoods in the "Les Quartiers" collection to the vibrant circus performances in the "Cirque" collection, each piece is a celebration of Monaco's legacy.