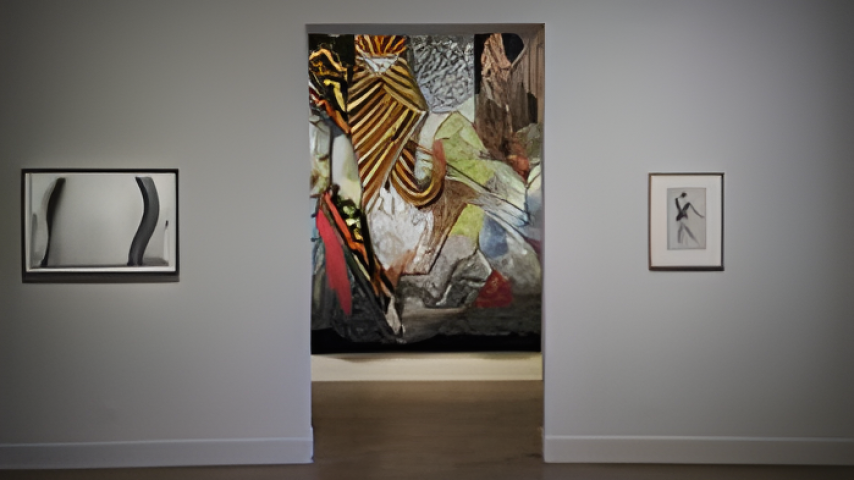 When Jean Cocteau first visited Santo Sospir in 1950, he was 60 years old and already a well-known poet, illustrator, novelist, playwright, and prolific filmmaker. Cocteau was invited to stay and rest at Francine Weisweiller's villa in Saint-Jean-Cap-Ferrat, near Villefranche-sur-Mer, where he had previously lived during his youth. He fell in love with the location and spent 12 years there, surrounded by the influence of Matisse and Picasso, and engaged in an extensive pictorial work.
Fast forward to 2018, when the villa was on the brink of complete restoration, Brazilian photographer Mauro Restiffe, born in 1970, was invited to Santo Sospir. The villa remained untouched since Cocteau's departure. Restiffe's time at the villa resulted in a series of photographs extending his research into architecture, memory, and intimacy. Using only analogue techniques, his prints reveal traces of a spectral presence, revisiting one of Cocteau's preferred themes, who passed away in 1963.
Unveiled for the first time, the "Santo Sospir" series delves into Cocteau's poetic world through the lens of photography. The exhibition encourages a dialogue between Restiffe's images and a selection of Cocteau's drawings, paintings, tapestries, and films. It explores several fundamental themes in his work, including dreams, eroticism, and metamorphosis, in a fresh and inspired interpretation.
Célia Bernasconi, the Chief Curator of NMNM, has the honor of curating the exhibition. It is accompanied by a book titled "Mauro Restiffe, Santo Sospir," originally published by Lenz Press in 2021, and reissued by the NMNM in 2023. The exhibition promises to be a treat for the eyes, providing a unique glimpse into the creative universes of two distinct artists.