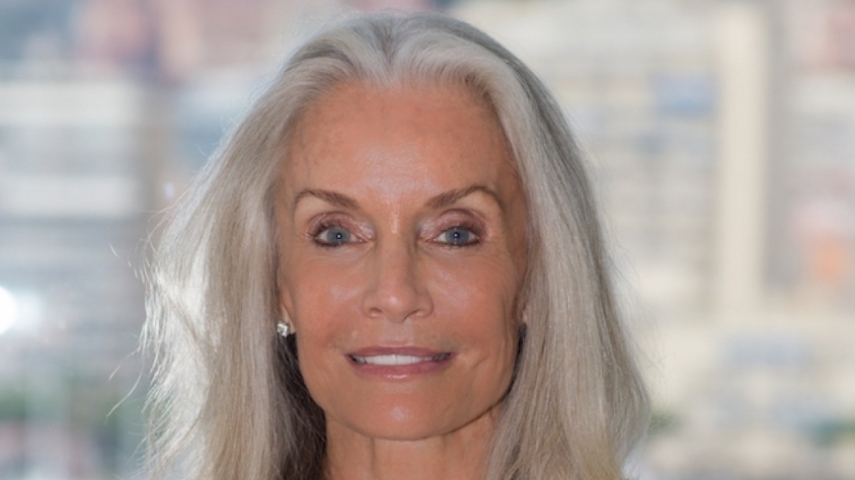 Monaco entrepreneur launches 'spray and walk away' campaign to combat dog urine on the streets.
Years before "eco-" was added to the Oxford English Dictionary in 2008, Monaco resident Margaret Hepburn started Hepburn BioCare to help reduce pollution and protect the oceans and the environment.
The company formulates and manufactures sustainable wastewater and cleaning products for marine and hospitality industries. Today, Hepburn is CEO and sole owner of the multi-million dollar Hepburn BioCare Group, which counts Carnival, Royal Caribbean and Disney cruises lines, plus Disney World, Chevron and BP, as clients.
"Entrepreneurs are born rather than made, and I for one was probably always unemployable," she says.
Global Markets Insights reports that the global pet care market value will hit $269 billion by 2025.
Hepburn has come up with a new eco-friendly product to target pollution on the streets of Monaco, specifically pet urine.
Bio Urine Zapper is a biological and non-toxic formula that cleans and neutralizes toxic effluent, urine and odors quickly and safely.
"Unlike competitor products that use solvents and strong perfumes to mask the odors, we actually biodegrade the urine, removing pathogens and eliminating the risk of toxic pollution," explains Hepburn.
According to The Lancet (see p. 100), one of the world's most prestigious medical journals, pollution is the largest environmental cause of disease in the world today. In fact, "diseases caused by pollution were responsible in 2015 for an estimated 9 million deaths"— or 16% of all deaths globally. This is more deaths than from tobacco and three times more than AIDS, tuberculosis and malaria combined. And certainly more than Covid-19.
Kids are especially at risk to the highly toxic ammonium, sulphates, phosphate and chloride found in animal waste. These chemicals are known to cause lung, eye and skin irritation, nasopharyngeal cancer, bronchitis and pneumonia, and serious exposure can lead to kidney or liver disease.
"This product is safe and works — just spray and walk away," Hepburn highlights.
"If we can all make small steps together, we can protect our children and our little fluffy friends from illness while keeping our streets toxic free."