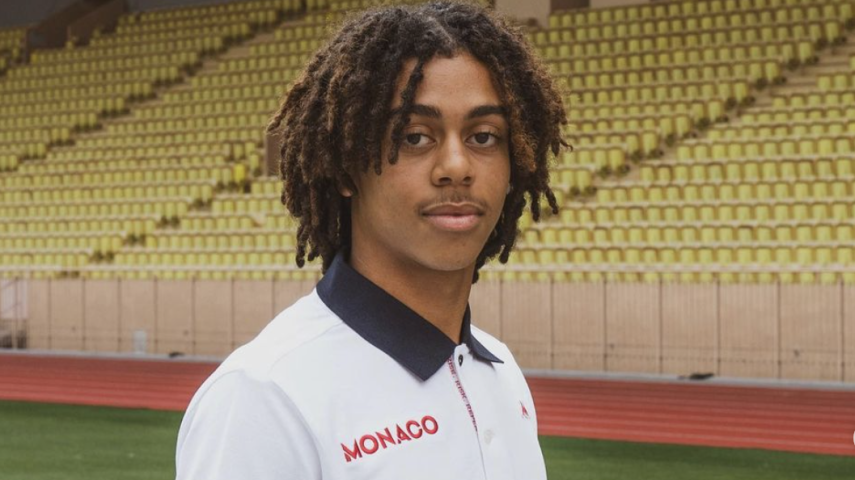 AS Monaco is proud to usher in the 2023 season with the confirmation of Saïmon Bouabré's first professional contract. The attacking midfielder, a native of Saint-Etienne, extends his successful association with the club until 2026. This promising talent has proven his mettle in the 2022-2023 season, with his commendable tally of 7 goals and 4 assists, playing for both Monaco's U19s and the French U-17s team.
His journey to professional football began when he joined the prestigious AS Monaco Academy in the summer of 2021. Since then, Bouabré, who turned 17 on June 1, has grown into a formidable young player. His performance in the Academy was instrumental in securing him a professional contract, making him the fourth Coupe Gambardella winner to do so.
As an essential part of Frédéric Barilaro's U-19s, Bouabré's contribution to the Coupe Gambardella games cannot be understated. He was a key scorer in several matches, including games against Aubagne, Nancy, and Rouen, culminating in the final face-off against Clermont Foot. His scoring prowess was a significant factor in AS Monaco's success in the competition.
Bouabré's international career has also been on the rise. With 12 games under his belt for the French national team at the U-16 level, he has showcased technical skills and on-field agility. His most recent achievement came with the French U-17s at the European Championships held in early June. As part of Les Bleuets, Bouabré donned the number 8 jersey, starting in six games and assisting thrice. His contributions were critical in taking the French U-17s to the final, where they put up a brave fight but lost to Germany on penalties.
The club is eagerly looking forward to the fresh energy and talent that Bouabré brings to the Rouge et Blanc team in the upcoming season. AS Monaco extends its heartiest congratulations to Bouabré on his first professional contract and wishes him the best in his footballing journey. ????????