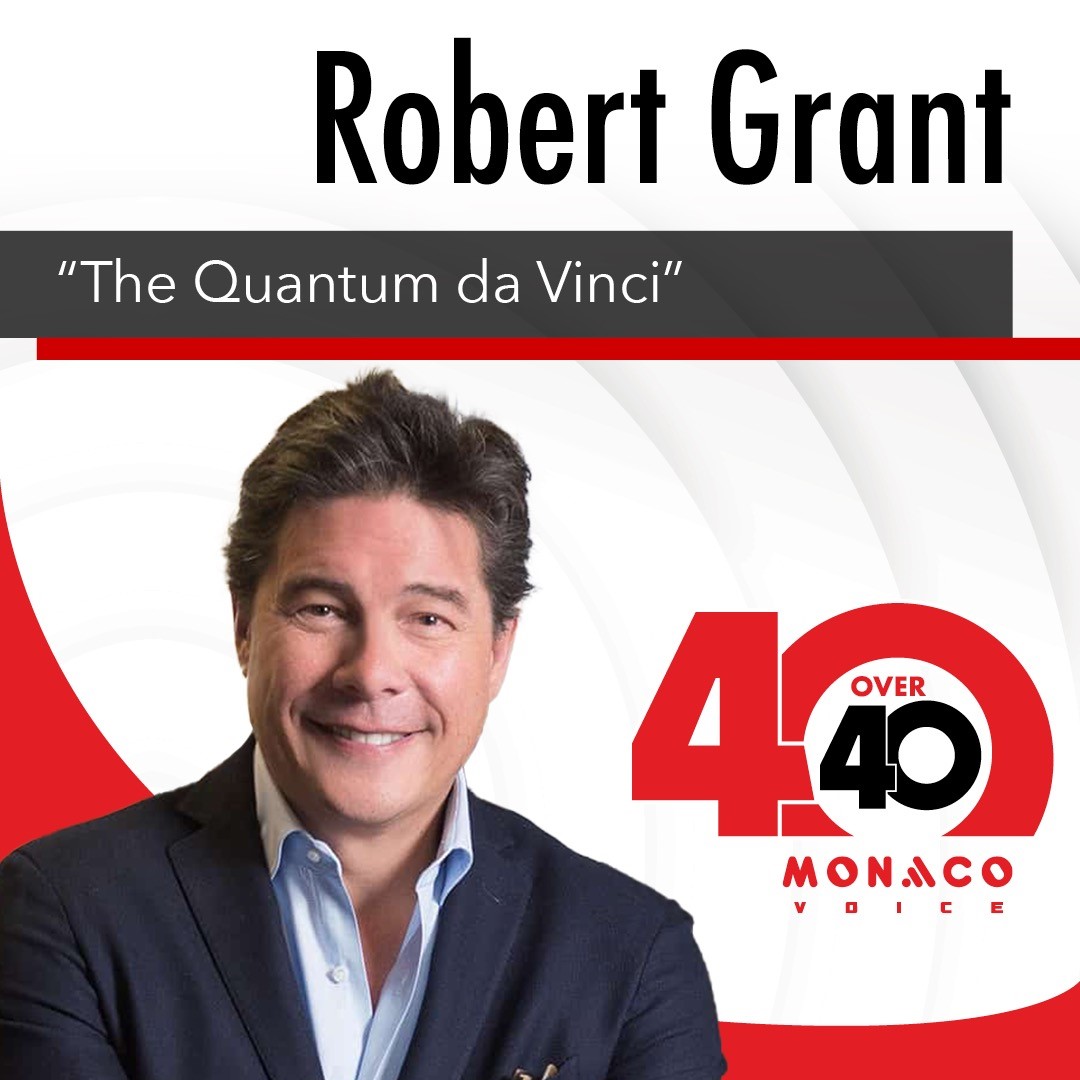 Heralding an era of unparalleled leadership and innovative prowess, Robert Edward Grant, a titan in entrepreneurship, a best-selling author, and a distinguished inventor, has been bestowed the coveted Monaco 40 over 40 award. A laurel that not only encapsulates his rich professional journey but also mirrors his multifaceted talents in the spheres of art, music, sculpture, and scientific exploration.
A visionary at heart, Robert is the founder and driving force behind several corporate powerhouses. As the Founder, Chairman, and Managing Partner of Strathspey Crown LLC, he has orchestrated a growth equity holding company based in Newport Beach, CA. Its impressive portfolio spans a wide array of sectors including healthcare, clean energy, social media, and financial technology.
Furthermore, Robert is also the pioneering spirit behind Crown Sterling Limited LLC, a next-generation cryptography firm that takes root in his groundbreaking work in geometry and mathematics. Robert's profound leadership experience is also exemplified through his roles as the founding CEO of AccessElite Corp and ALPHAEON Corporation.
Prior to these remarkable ventures, Robert's strategic foresight was instrumental in reshaping the trajectories of major corporations like Bausch and Lomb Surgical and Allergan Medical. As CEO and President respectively, he steered these entities towards newfound horizons of growth and success.
Robert's sage-like guidance also radiates in boardrooms across the corporate world. His service as an independent Board Director at Myoscience, Inc., Acufocus, Inc., and ReShape Medical, Inc., along with his present roles at ALPHAEON Corporation, Zelegent, Inc., and as Chairman and Founder of Crown Sterling Ltd, testify to his unparalleled strategic acumen.
Robert's commitment to fostering growth extends to academia and philanthropy. His influential roles in the boards of Chapman University, the University of California, Irvine (UCI) CEO Roundtable Steering Committee, The School of Law at UCI, The Henry Samueli School of Engineering, and OCTANe, demonstrate his zeal for stimulating educational and economic growth. As Chairman of the Board of the Young President's Organization (YPO/WPO) Southern California Chapter, Robert further manifests his commitment to mentoring and fostering leadership.
In the world of art and science, Robert is nothing short of a Renaissance man. A gifted sculptor, artist, and musician, Robert is also a pioneering mind with several patents in groundbreaking fields such as DNA and phenotypic expression, human cybernetic implantology, biophotonics, and electromagnetism. His multiple publications, featuring discoveries in the world of mathematics and physics, have significantly added to the wealth of human knowledge.
A globally cultured leader, Robert is an alumnus of Brigham Young University and Thunderbird, The American Graduate School of International Management, where he graduated with honors. His intellectual curiosity also led him to the President's Seminar at Harvard Business School. A polyglot, Robert fluently speaks Japanese, French, Korean, and German, and his international exposure extends to living and working in nine different countries.
Yet, amidst his towering professional accolades, Robert remains a devoted family man. A doting husband and father, he considers his family to be his finest achievement, the crown jewel in his illustrious life.
The Monaco 40 over 40 award is not just an acknowledgment of Robert's astounding accomplishments, but a celebration of the multifaceted genius, the mentor, the artist, the leader, and the family man that he truly is. This honor cements his legacy as an inspirational figure, whose achievements will continue to illuminate the path for future generations.