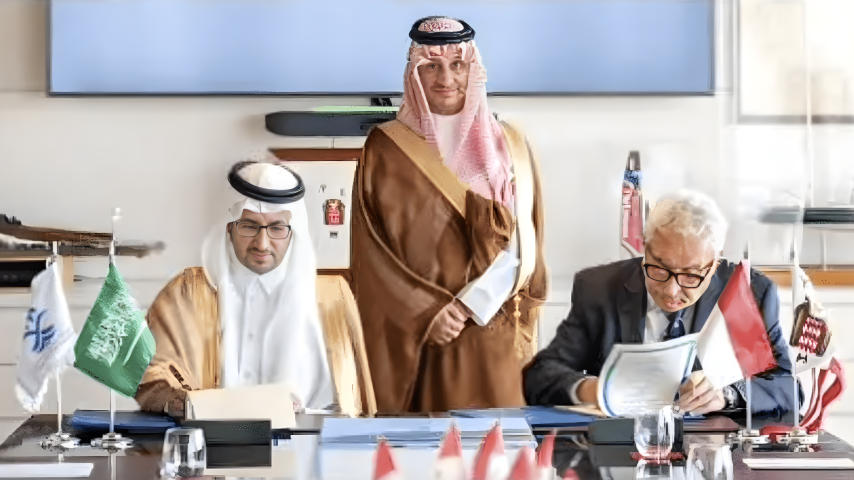 Two Memorandums of Understanding (MoU) were signed in Monaco with the Prince Albert II of Monaco Foundation and Monaco Yacht Club, aiming to foster coastal tourism along the Red Sea. The signing ceremony took place under the auspices of His Excellency Ahmed Al Khateeb, the Minister of Tourism for Saudi Arabia and Chairman of the Board of Directors at the Saudi Red Sea Authority (SRSA).
The first MoU with the Prince Albert II of Monaco Foundation outlines cooperation in several domains, such as developing human capital and future leaders, hosting joint events, exchanging knowledge and experiences in areas of mutual interest, and exploring new solutions to global challenges through research initiatives.
The second MoU with the Monaco Yacht Club aims for collaboration in hosting joint events, advancing environmental initiatives, promoting sustainable practices in the Red Sea, and maximizing the use of marine professionals for courses related to navigation, safety, environmental stewardship, and research for sustainable development.
Representing SRSA, His Excellency Mohammed Al-Asiri, the Acting CEO of the Saudi Red Sea Authority, participated in the signing at the Monaco Yacht Club's headquarters, along with Olivier Wenden of the Prince Albert II of Monaco Foundation and Bernard D'Alessandri of the Monaco Yacht Club.
According to a Saudi press statement, the SRSA's mandate includes regulating navigational activities for cruise ships and yachts, promoting tourism and marine recreational activities, and the agreements align with these responsibilities.
The SRSA is seeking to extend its strategic alliances through these agreements, aiming to encourage coastal tourism in the Red Sea and apply international best practices to its activities. Mohammed Al-Asiri described the MoUs as "strategic partnerships," with goals to enhance cooperation with global maritime entities in maritime sectors development, natural environment protection, and coastal tourism encouragement.
A delegation from the Saudi Ministry of Tourism accompanied SRSA, discussing its mandate and strategic partnership growth plans in meetings with His Excellency the Minister of State of the Principality of Monaco Pierre Dartout, Monaco's Department of Maritime Affairs, and yacht management company Hill Robinson.
The initiatives taken by Saudi Arabia in Monaco are consistent with the Kingdom's desire to project a positive image on the international stage. They also align with its existing internal policies concerning human rights, the treatment of women, and journalistic freedoms.