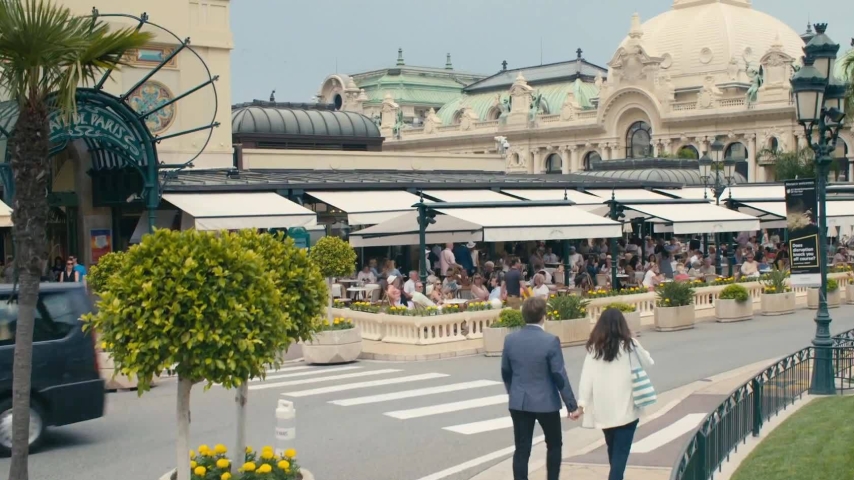 The complete redesign of the Café de Paris in Monaco has allowed architects to imagine a new luxury shopping venue. Seven new boutiques will be neighboring the Casino Square of Monte-Carlo, and some names are already known.
Along François-Blanc alley in Monaco, the complete overhaul of the Café de Paris building has led to the creation of seven new boutiques neighboring the Casino Square—a highly coveted environment for international luxury brands.
Watchmaking, shoes, and ready-to-wear
The LVMH group, a shareholder of SBM, has reserved two locations for two of its premium brands: the watchmaker Tag Heuer and the historic jeweler Tiffany, which Bernard Arnault's group bought in 2022 to give it a second life. This includes a complete renovation of its historic boutique on Fifth Avenue in New York, and soon, a new address in Monaco.
These two brands somewhat embody the spirit of the stores that will occupy this new space along the alley. The Zegg & Cerlati boutique, a historic tenant of Café de Paris, will expand to present its luxury watches and jewelry. It will be neighbored by Arije, a multi-brand high-end watchmaker, which, after Paris and London, will also establish itself in Monte-Carlo.
The first openings are expected in November
Other installations are in the process of finalizing contracts, "including very beautiful shoes and ready-to-wear," confides Stéphane Valeri, deputy president of SBM, without being able to confirm the names of the expected brands.
Technically, SBM must hand over the keys to the premises to the future tenants in July. They can then start the fitting-out works, and the first boutiques are expected to open in November.
This article is protected under the copyright of Monaco Voice. Unauthorized reprinting, republishing, or rewriting of this content is strictly prohibited without explicit permission from Monaco Voice. Quotations from this material are permissible provided that a direct link to the full article on Monaco Voice is included.