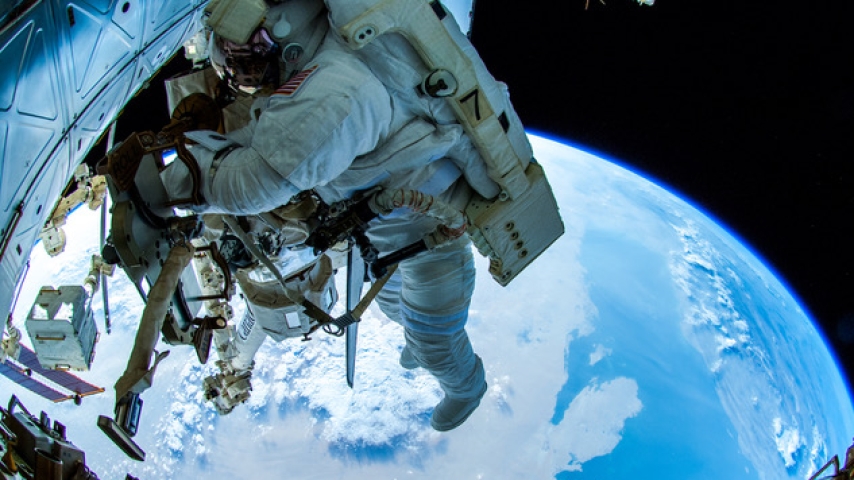 ELEVATE, the leading global conference bridging space exploration and sustainability, is set to host its second edition at the esteemed Grimaldi Forum in Monaco from October 17 to October 19, 2023. The event is generating significant buzz with the announcement of NASA Astronaut Ron Garan's return as a featured speaker.
Garan, celebrated for his spaceflight achievements and advocacy for environmental sustainability, will be part of an impressive roster of experts and thought leaders. Together, they will delve into the pivotal role of space in addressing Earth's most urgent sustainability issues. With over 178 days logged in space across two missions to the International Space Station (ISS), Garan's contributions have been invaluable. His time on the ISS was marked by extensive experiments and observations that shed light on the environmental challenges our planet faces.
However, Garan's commitment to the planet extends beyond the cosmos. He founded the "Manna Energy Foundation," a nonprofit focused on ensuring clean drinking water access in developing nations, and "Fragile Oasis," a platform aimed at fostering positive global change.
Zsolt Szemerszky, the Founder and CEO of ELEVATE, expressed his excitement about Garan's participation, stating, "Ron's unique astronautical experiences combined with his deep-rooted commitment to global sustainability make him an essential voice for our conference. We anticipate his insights will spark meaningful discussions on leveraging space technology for tangible, positive impacts on Earth."
ELEVATE 2023 promises a comprehensive program, from keynote speeches and panel discussions to workshops and networking sessions. Attendees can anticipate discussions on a range of topics, including the importance of unity and teamwork, especially for younger generations; the role of environmental stewardship in space; insights into human space flights, covering both private travel and astronauts; and deep dives into satellite systems, advanced space tech, and the broader realm of space exploration and research.
Those interested in joining this groundbreaking event can register now. For a detailed overview of the conference, including a complete list of speakers.
ELEVATE Space & Sustainability stands at the forefront of discussions on the intersection of space technology and sustainability. By fostering collaboration between experts from these domains, ELEVATE is championing innovative solutions to global challenges. The conference's mission is clear: to promote knowledge and inspire actions that pave the way for a sustainable and inclusive future. For media-related inquiries or interview requests with Ron Garan or other conference luminaries, reach out to the provided contact details.